Feb 19 2016
Source
Office of Communications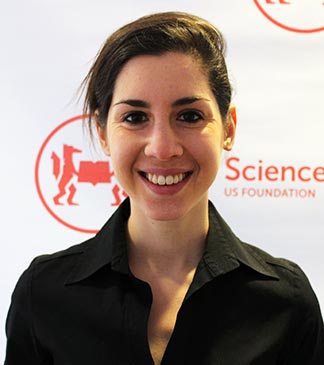 Senior Emily de La Bruyère, who is majoring in the Woodrow Wilson School of Public and International Affairs and pursuing a certificate in 
Chinese language and culture
, has been awarded the 2016 Michel David-Weill Scholarship to pursue a master's degree in international security at Sciences Po in Paris.
The scholarship is awarded each year to one American student from applicants at 30 top U.S. universities based on literacy and scholastic achievements, capacity for critical analysis, demonstrated history of leadership, and proven commitment to the community. 
 
Last summer, de La Bruyère, who is from New York City, had an internship at the U.S. Embassy in Paris, an experience she said led her to realize that "no one country's take on foreign relations is ever entirely right."
De La Bruyère, who speaks fluent French and conversational Mandarin, is interested in broadening her understanding of international relations, with a particular focus on China. 
"I hope to make Sino-American relations my life's work," said de La Bruyère, who plans to enroll in Officer Candidate School and serve in the U.S. military after her two years in Paris. 
She said her Princeton studies, especially her independent work, have prepared her to study Chinese and Taiwanese legal development in a specialized way at Sciences Po. In 2014, she spent the spring semester in Taipei conducting research for her senior thesis on Taiwanese constitutionalism. This fall at Princeton, she assisted in teaching a Wilson School task force on Chinese law. 
She also has been an intern at the U.S. Naval War College researching Chinese surveillance and reconnaissance capabilities. 
Before coming to Princeton, de La Bruyère spent a summer in Beijing studying Mandarin and a summer in Shanghai working as an au pair. As a Princeton student, she also spent time in Hainan and Sichuan, studying Chinese and volunteering on a farm. She also has volunteered on a farm in Dordogne, France. 
Among her extracurricular activities, de La Bruyère is captain of the varsity cross-country team; a Princeton Writing Center fellow and journal editor; and a peer academic adviser. 
She has published articles on foreign policy and national security issues in print and online venues and is working on communications and marketing strategies to help launch a French tech startup.
"Through the Michel David-Weill, I will add the French perspective to my American one; develop from an undergraduate China-watcher to a policy specialist and China expert; and I hope, move from student and athlete to scholar and officer," de La Bruyère said. 
Martin Flaherty, a visiting professor of public and international affairs, met de La Bruyère in a junior Policy Task Force at the Wilson School. The project — "Promoting the Rule of Law: Is There a Role for the U.S.?" — included presentations at the State Department and the White House. "Emily's performance was spectacular throughout," Flaherty said, including "a genuine star presence in her oral presentations, leading up to what could only be characterized as command performances" on Capitol Hill.  
"Emily's fluency in French and familiarity with Paris having worked at the embassy would all but guarantee she would thrive at Sciences Po, one of France's leading social science universities," Flaherty added. "As for the subjects of security, China and the rule of law, I can think of few people in the country who could claim a better foundation for pursuing these areas."