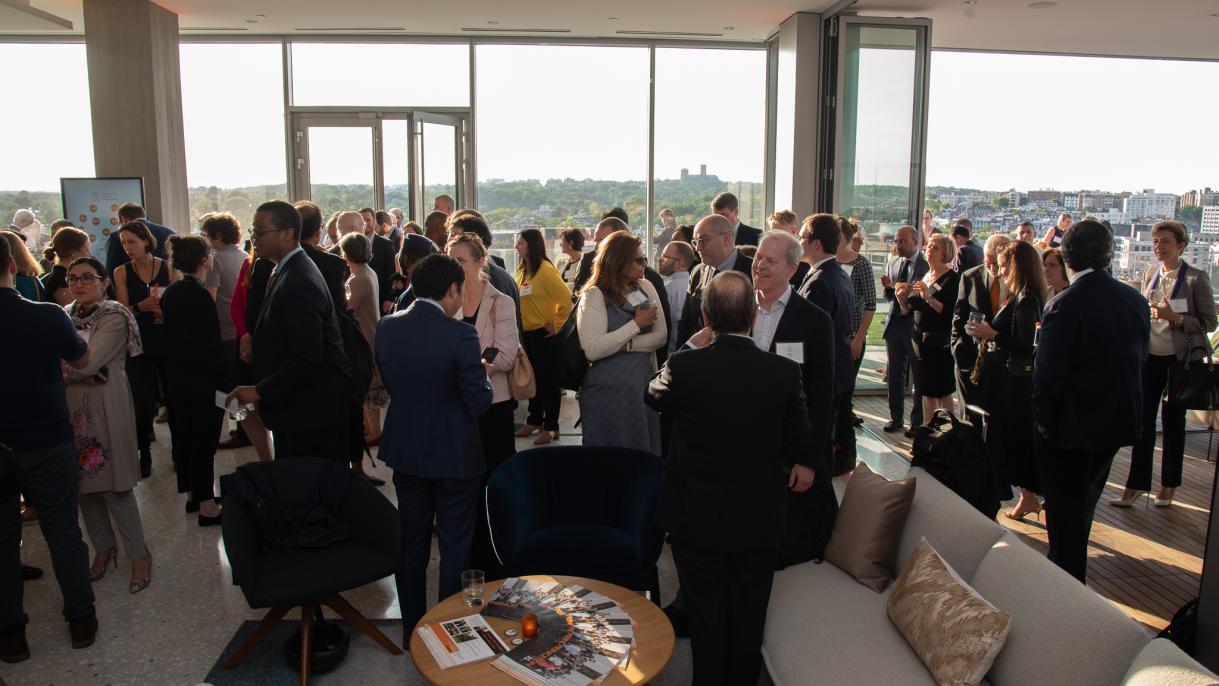 SPIA in D.C. Launches With a Demonstration of Its Vast Potential
May 12 2023
Source
Princeton School of Public and International Affairs
Addressing more than 250 SPIA alumni, students, faculty, staff, and friends on the rooftop deck at 1333 New Hampshire Avenue, NW – the School's new home in Washington, D.C. – a bipartisan group of speakers lauded the SPIA in D.C. initiative at its May 10 launch as an important and worthy effort to repair what many see as a broken government.
U.S. Rep. Derek Kilmer '96, former White House Chief of Staff Joshua Bolten '76, U.S. Rep. Bonnie Watson Coleman, and U.S. Rep. John Sarbanes '84 were among those who emphasized the importance of establishing a foothold in the nation's capital.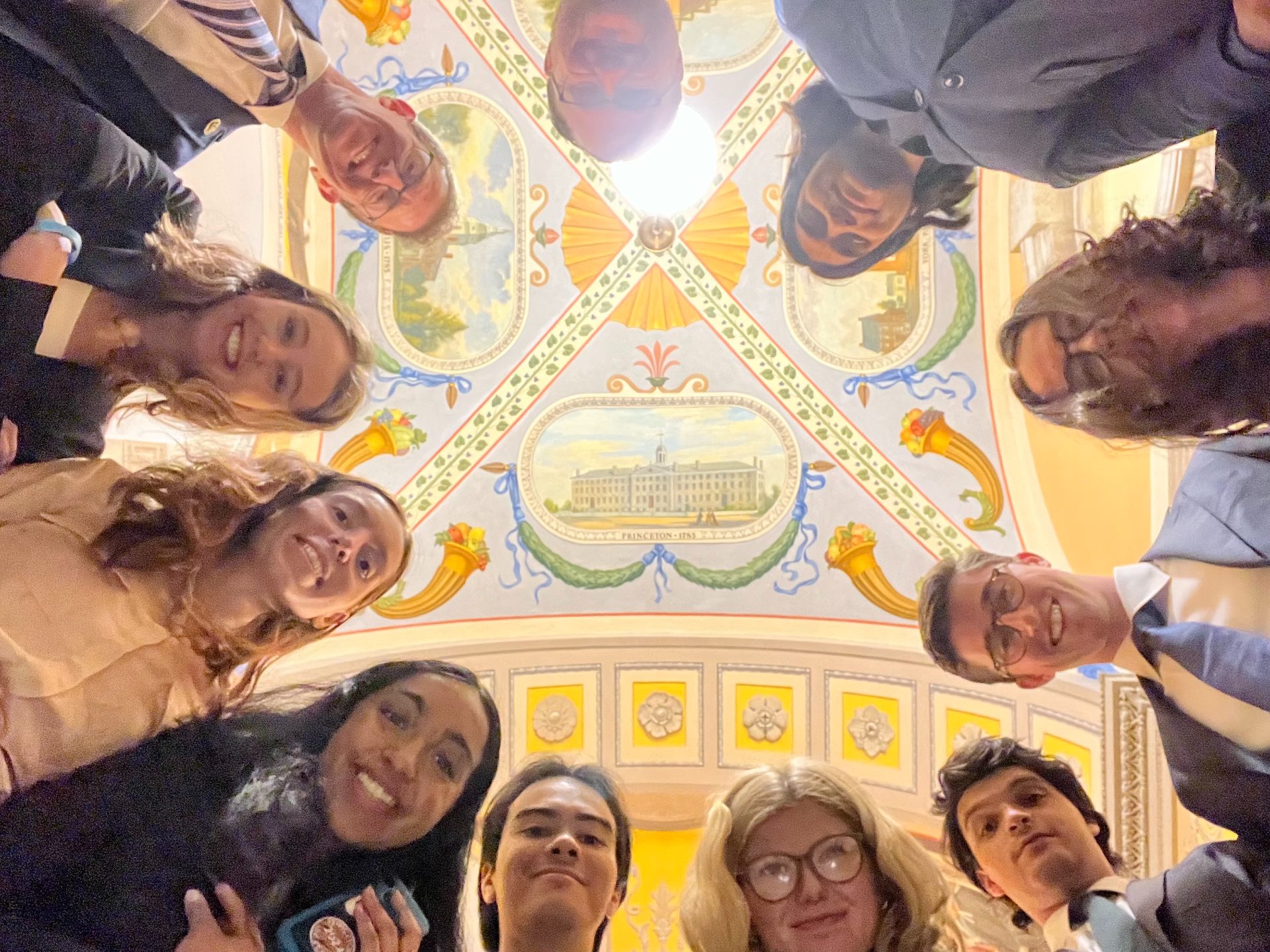 "If you have any question about the willingness or eagerness of policymakers to engage with SPIA, let me end with this," Kilmer said, sharing an experience that illustrated the galvanizing potential of the SPIA in D.C. initiative at the May 10 launch of the initiative.
Earlier in the day, he explained, he had taken 10 SPIA juniors from Fixing the People's House: Policy Reforms to Restore the U.S. House, the policy task force he taught this semester, to meet with 23 fellow members of Congress to discuss congressional reform. Just after that, he introduced the students to a dozen senior congressional staffers, again to talk about reform. And just after that, he had them meet with "15 of the most prominent leaders in civil society," chatting up the same subject.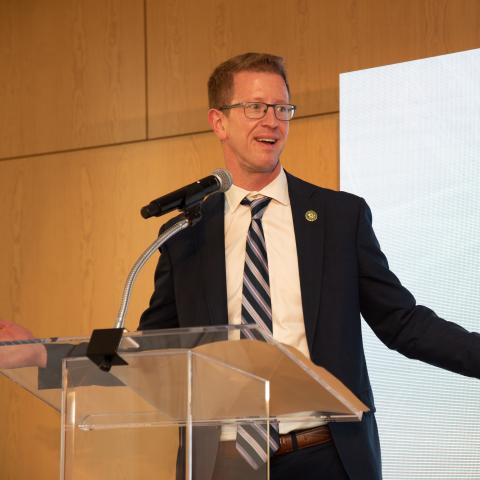 — U.S. Rep. Derek Kilmer '96
"These people didn't show up because of me. They showed up because there is an understanding here that the building is on fire. And there is excitement because SPIA is training the best firefighters to help not only put out the fire – but help us rebuild and strengthen our democratic institutions once again."
Kilmer's students, he said later, wowed their high-level listeners that morning.
"The vibe was wildly positive," Kilmer said. "I had several of the leaders say that our students presented better than most witnesses in Congress."
The proximity of SPIA in D.C. to the center of national policymaking is a testament to the importance and necessity of boots-on-the-ground engagement in the political and policymaking realms, Dean Amaney Jamal said in her remarks.
"Tonight we celebrate not simply participation, but also the undeniable importance of showing up – of being present," she said. "In establishing a home base for SPIA's engagement with Washington, D.C., we state unequivocally that Princeton is intent on extending its legacy as a touchstone of education and scholarship that serve the nation and all of humanity. Indeed, with greater proximity to the seat of national power and influence than we have ever had, SPIA – with its unparalleled intellectual resources – stands ready to take the lead in this critical and necessary work."
In his remarks, Kilmer cast the initiative as a firm, undeniable counter to the public perception that America is so fundamentally damaged that it can't be fixed – and that we are no longer willing to even try.
"Here's what excites me about SPIA's presence in D.C.," he said. "It is an acknowledgement that Princeton must not only be in the nation's service but in the service of preserving democracy. It is a physical manifestation of the fact that we reject this sense that we just won't do big things anymore or solve big problems.
"The work done here and on the Princeton campus – now and in the years ahead – will help determine whether we preserve our constitutional system, whether future leaders are committed to small 'd' democratic values, whether the next generation can combine passion and leadership, and citizenship to ensure that this – all of this – endures."