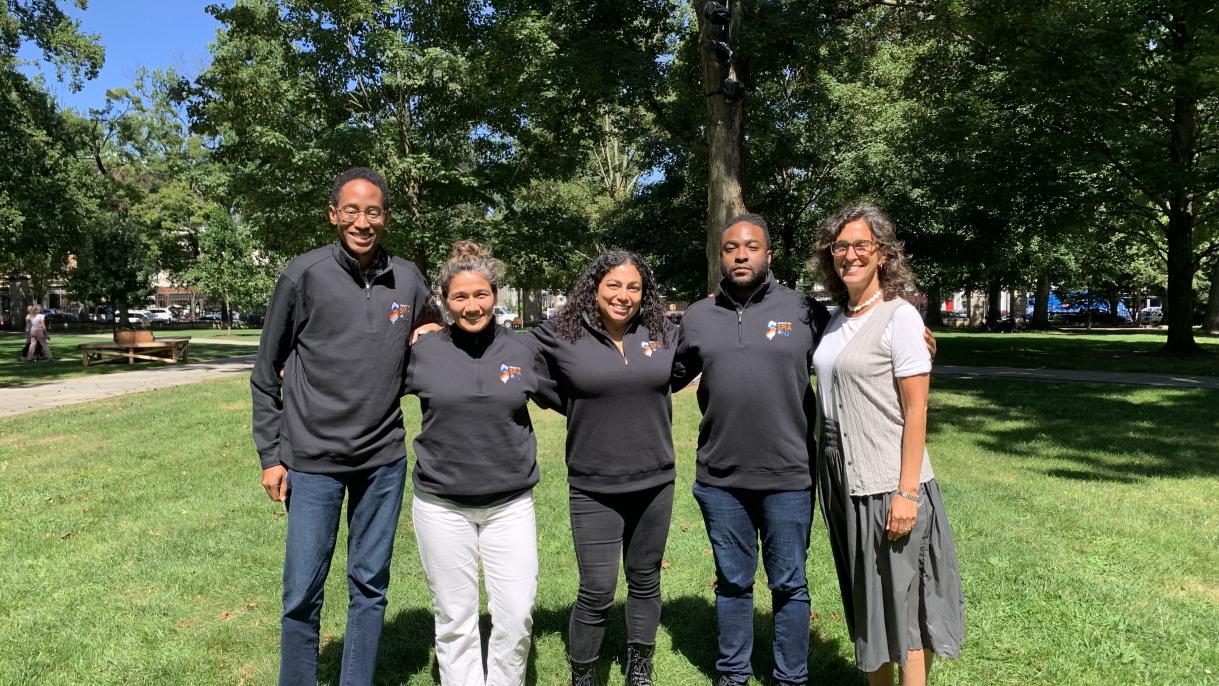 SPIA in New Jersey Names Inaugural Policy Fellows
Sep 29 2023
Source
Princeton School of Public and International Affairs
The inaugural SPIA in New Jersey Policy Fellows come from diverse backgrounds, ranging from social justice and journalism to policy and advocacy, with all having done important work in the Garden State.
The Fellowship program brings to SPIA experienced, mid-career professionals with track records of significant public policy engagement statewide, with the goals of sharing knowledge, experience, research, analytic acumen, contacts, and/or insight to advance the mission and objectives of SPIA in NJ. As Fellows, they will undertake a variety of initiatives either individually or in collaboration with others, including but not limited to research/white papers, trainings, journalism/media activity such as podcasts or op-eds, policy briefings, and/or meetings.
"SPIA in NJ came into being in large part to connect the School to the real-world conversations and contests happening all around us here in New Jersey," said Anastasia Mann, the initiative's founding director. "I can't think of a more exciting cohort of professionals better prepared to take up that charge. Each comes to us with a sterling track-record of responsible analysis, courageous leadership, and bold thinking about some of the most pressing issues of the day."
The new Fellow are as follows:
Adriana Abizadeh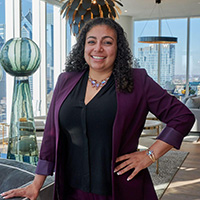 A passionate leader and social justice advocate, Adriana Abizadeh is the executive director of the Kensington Corridor Trust, in Philadelphia, a senior policy fellow at Rutgers University's Edward J. Bloustein School of Planning and Public Policy, and the president of Catalyst Consulting Group (CCG).
Committed to ensuring fair treatment and access to resources for people of color, Abizadeh centers work on organizations that make a difference. The Kensington Corridor Trust, for example, is the country's first neighborhood trust focused on a commercial corridor, while CCG is a boutique consulting firm moving projects forward for nonprofits and other stakeholders. Abizadeh also serves on the boards of several organizations that represent some of her deepest passions, including immigration, racial and health equity, and youth development.
Alizadeh holds an M.S. in public policy from Drexel University and a B.A. in political science from Rutgers.
Tennyson Donyéa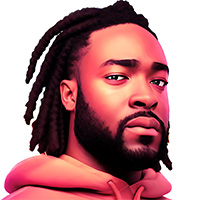 A seasoned journalist, storyteller, and aspiring filmmaker, Tennyson Donyéa currently covers New Jersey politics for WHYY, NPR's Philadelphia affiliate.
Over the past seven years, Donyéa has extensively reported for various broadcast, print, and digital outlets. His journey has taken him from California to Maine. Earlier this year, he was named Partner of the Year by New Jersey News Commons in recognition of his significant contributions to bolstering the state's local news ecosystem. Donyéa founded Black In Jersey with the aim of providing a more accurate representation of Black communities and to address pertinent issues in the fight for Black liberation. His fellowship project looks at movement journalism and the art of restorative narratives storytelling, with a goal of cultivating similar in-depth coverage and representation in New Jersey's media landscape for and by millennials and Gen Z, and exploring the role of local Black-led media in policymaking and community building.
Donyéa earned a B.A. in media studies and production from Temple University and participated in the Entrepreneurial Journalism Creators program at CUNY Newmark Graduate School of Journalism.
Brandon McKoy
A fiscal and social policy expert with more than 15 years of experience in national, state, and local policy research, analysis, and advocacy, Brandon McKoy lectures at his alma mater, the Bloustein School.
McKoy has contributed to efforts in New Jersey that resulted in the passage and implementation of a $15 minimum wage, paid sick leave, the regulation of cannabis, tuition equity for undocumented students, driver's licenses for all residents, and more equitable tax policy. Much of this work happened during his tenure at New Jersey Policy Perspective, where McKoy as arrived as a policy analyst and became director of government affairs before ultimately being selected to lead the organization as president from 2019 to 2021. At SPIA, McKoy will explore the impact of tax and budget policies on the ability of individuals and communities to pursue lives marked by health and opportunity.
A New Jersey native, McKoy holds a master's degree in city and regional planning and policy development from the Bloustein School and a B.S. in social psychology from The College of New Jersey.
Nedia Morsy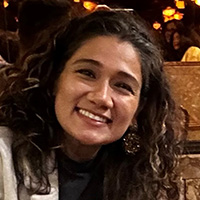 Nedia Morsy is the director of strategic projects at Make the Road New Jersey, a powerful grassroots movement of immigrant and working-class people. Make the Road operates three organizing hubs that provide legal support and services, adult education, and youth development programming.
Among other priorities, over the next year as a SPIA in NJ Policy Fellow, Morsy plans to study right-of-center organizing strategies, instruct students in power mapping, and coordinate popular education workshops.
Morsy graduated from Amherst College and served as a Coro Fellow in Public Affairs in St. Louis.
"Individually and collectively, the Policy Fellows exemplify the highest promise of engaged policymaking in a multi-racial democracy," Mann said. "While the fellowship is non-residential, the Fellows visit campus regularly to develop their projects, participate in programming across campus, and learn alongside others as they share of their own experience and expertise. I expect they will be made welcome by our campus community."