Aug 17 2023
Source
Princeton School of Public and International Affairs
Work by Jonathan Mummolo Cited Extensively in Fourth Amendment Ruling in Kansas
Research conducted by a School of Public and International Affairs faculty member was cited extensively in a federal judge's ruling that the Kansas Highway Patrol acted unconstitutionally in stopping out-of-state drivers to search their cars for illegal drugs.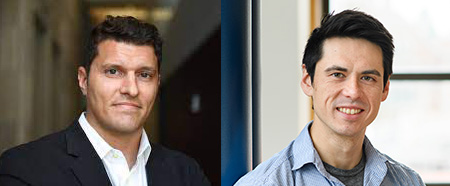 Jonathan Mummolo, an associate professor of politics and public affairs, and his research collaborator, Dean Knox, an assistant professor of operations, information, and decisions at the Wharton School of the University of Pennsylvania, conducted research on behalf of the American Civil Liberties Union of Kansas in its suit against KHP, and Mummolo gave testimony at the trial as an expert witness. Their analysis showed that cars driven by out-of-state motorists were much more likely to be pulled over and searched than cars driven by Kansas drivers.
The ACLU alleged in its lawsuit that KHP was illegally targeting out-of-state motorists for stops and searches on Interstate 70, which runs in an east-west direction across the Sunflower State. Kansas, where marijuana is not legal, sits between Missouri and Colorado, two states that have legalized the drug.
To conduct the analysis, Mummolo and Knox drew on their past research on how to estimate discrimination in policing.
"The challenge in analyzing police data is that it paints an incomplete portrait," Mummolo said. "KHP's records tell us only about the times that officers chose to make a stop; they cannot tell us how often officers could have made stops but chose not to."
To address the issue, they drew on highway sensors that record each passing vehicle and its speed, as well as cell-phone location data indicating the states of origin for drivers along the Interstate.
"While individual data sets provide only a partial view, fusing them gives us better information on the environment that officers face," Knox said. "We can then conduct 'sensitivity analyses' to reason about unobserved factors, like whether out-of-state drivers tend to speed more, and assess whether these factors could plausibly explain the observed patterns."
"This was an extremely gratifying case to work on, because it was a chance to directly apply our research in ways that will hopefully lead to more equitable treatment of civilians by police," Mummolo added.
Senior Judge Kathryn H. Vratil of the U.S. District Court for Kansas ruled that KHP's practice of pulling over out of state motorists and prolonging their detentions in an effort to find a reason to search their vehicles violated their Fourth Amendment rights. In her ruling, Vratil cited Mummolo and Knox's analysis of KHP traffic enforcement as evidence that out-of-state motorists were being stopped excessively.
"From January of 2018 to November of 2020, KHP troopers stopped 70 per cent more out-of-state drivers than would be expected if KHP troopers stopped in-state and out-of-state drivers at the same rate," Vratil wrote, using Mummolo and Knox's work. "The 70 per cent discrepancy represents roughly 50,000 traffic stops. This disparity is statistically significant, with a roughly one per cent likelihood that these results would arise under circumstances with no actual disparity in stop rates."
Citing Mummolo and Knox's sensitivity analysis, she added, "For this disparity to be explained by out-of-state drivers being more likely to speed, roughly 88 per cent of out-of-state drivers would have to speed at places and times where only 29 per cent of in-state drivers speed. No evidence supports the existence of such a disparity in driving habits."
Sharon Brett, legal director of the ACLU of Kansas, called Mummolo and Knox's work "vitally important" in the successful outcome of the case.
"Civil rights plaintiffs face an uphill battle in the courts, and when experts like Dr. Mummolo are able to come in and present concrete, statistical evidence that the conduct animating the lawsuit is in fact happening, it can galvanize a judge into taking action," Brett said. "That is exactly what happened here. Dr. Mummolo was able to take a complex issue — whether the state highway patrol was targeting out-of-state motorists for traffic stops and roadside detentions without adequate cause — and develop a sound methodology to test that theory, using data we secured through litigation.
Mummolo and Knox were assisted in this work by Jacob Kaplan, a professional specialist at SPIA, and Rachel Mariman, director of data, computing, and research support at Analytics at Wharton. Mummolo and Knox co-founded the project Research on Policing Reform and Accountability, which uses advanced statistical techniques to measure racial bias in policing, evaluate policing policy reforms, and improve the performance of policing organizations, in 2020.