Jun 02 2022
Source
Princeton School of Public and International Affairs
At the heart of the Princeton School of Public and International Affairs is a demonstrated commitment to public service, not only in our curriculum but also in activities and pursuits outside of the classroom. This passion drives every individual within the SPIA community, from our devoted staff and faculty to our students ready to make their mark on the world and our alumni who have dedicated their careers to service.
Each year, SPIA graduate students organize and host an annual Service Auction, raising funds to benefit the local communities of central New Jersey. Since 2015, the recipient has been Isles Youth Institute (IYI), a nonprofit in Trenton, New Jersey, that supports at-risk youth to finish their education, become self-reliant, and serve as leaders in their own communities. This year's March 25 event was the 14th annual auction and the first held in person since 2019.
"It was wonderful to see student, faculty, and staff engagement. The energy was great," said Laura De Olden, associate director for graduate student life, who has worked extensively with the Service Auction teams for the last five years.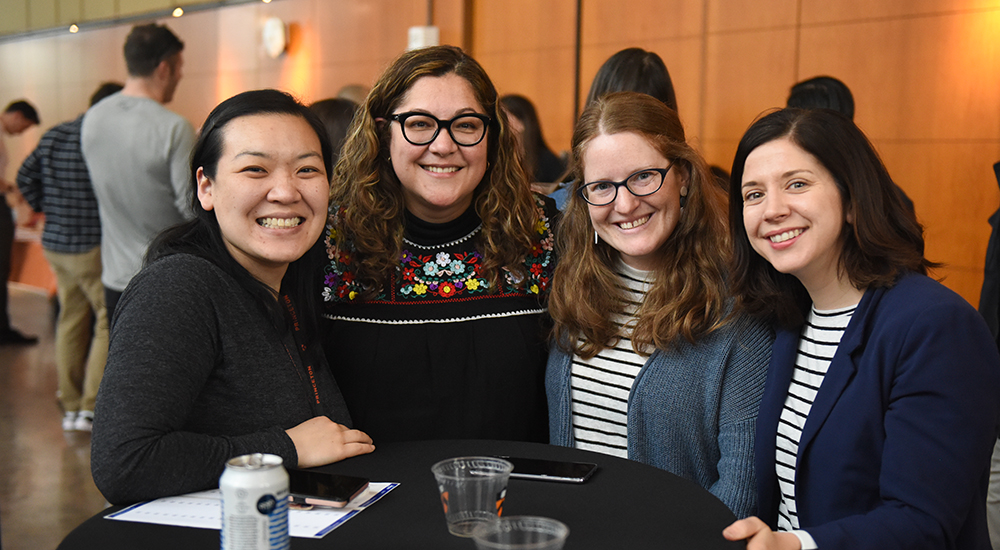 In 2019, De Olden led the push to professionalize the auction by adopting an innovative online platform to make the catalog more user-friendly, donations easier to collect, and by training students on how to use this platform. This became immensely important when COVID-19 forced the auction to be held virtually in 2020 and 2021. Her side-by-side collaboration with students was key to successfully returning to the in-person format this year.
Annie Yu MPA '22, who co-chaired the event along with Kantheera Tipkanjanarat MPA '22, said that this year's Service Auction was a great success.
"Everyone was very eager to be in person so there was a lot of energy. There is nothing like seeing people's faces and the hustle and bustle of bidding in person," Yu said.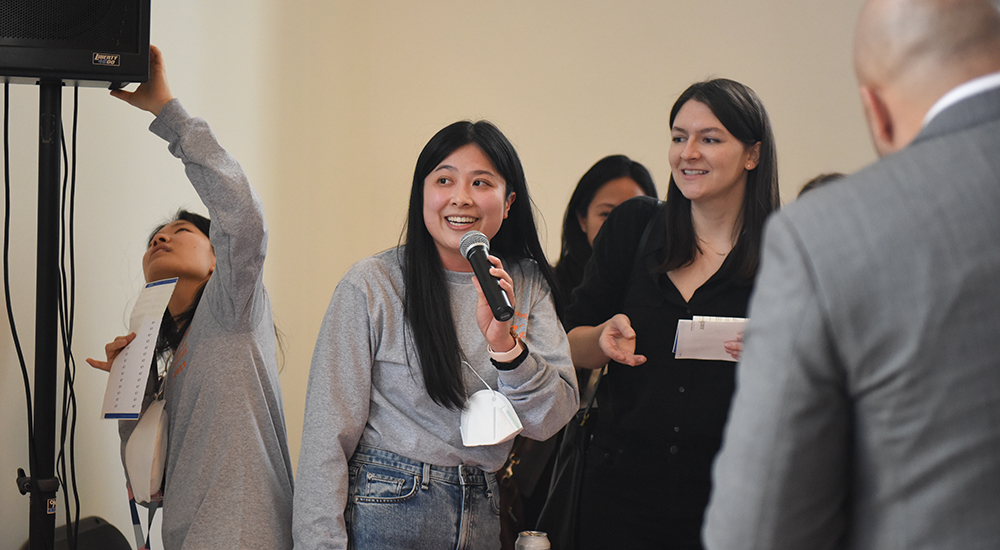 Thanks to 157 bidders, the 2022 event was able to raise $18,839 through its silent and live auctions. The auctions included 154 different items and services from 144 total donors (98 students, 28 faculty and staff, and 18 local businesses), ranging from home-cooked meals and signed books to a Princeton football game outing with Dean Amaney Jamal.
Founded by Princeton alumnus Marty Johnson '81, Isles, Inc., IYI's parent organization, fosters self-reliant families and healthy, sustainable communities. The nonprofit offers tools and training for individuals to gain job-readiness skills, earn a GED, and improve their financial credit. Through these services, Isles, Inc. has empowered more than 1,200 students to receive educational opportunities and job training and helped 660 families to purchase homes or save them from foreclosure.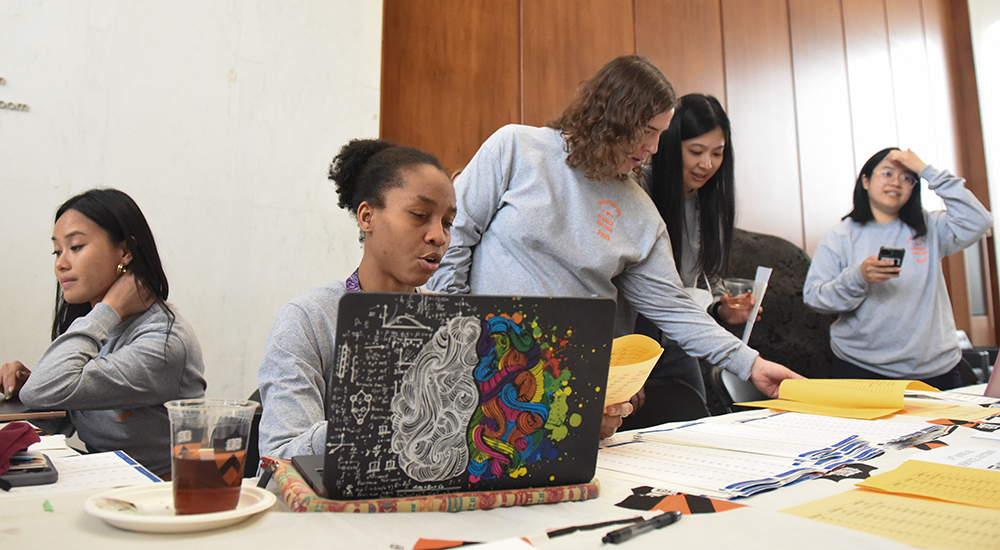 "As Princeton SPIA students, we recognize our responsibility to improve our local community," Yu said. "Supporting local nonprofits like Isles maximizes our impact because they have developed a longstanding relationship with the community and understand people's needs."
Isles, Inc. also works to promote healthy living by tackling environmental hazards, fostering energy efficiency, improving open space, expanding access to locally grown food, and encouraging hundreds of area gardeners to participate in urban agriculture. Other recent projects — some of which SPIA students have volunteered time for — have included converting vacant lots to gardens, targeting abandoned and substandard land and buildings for rehabilitation and cleanup, and creating redevelopment plans.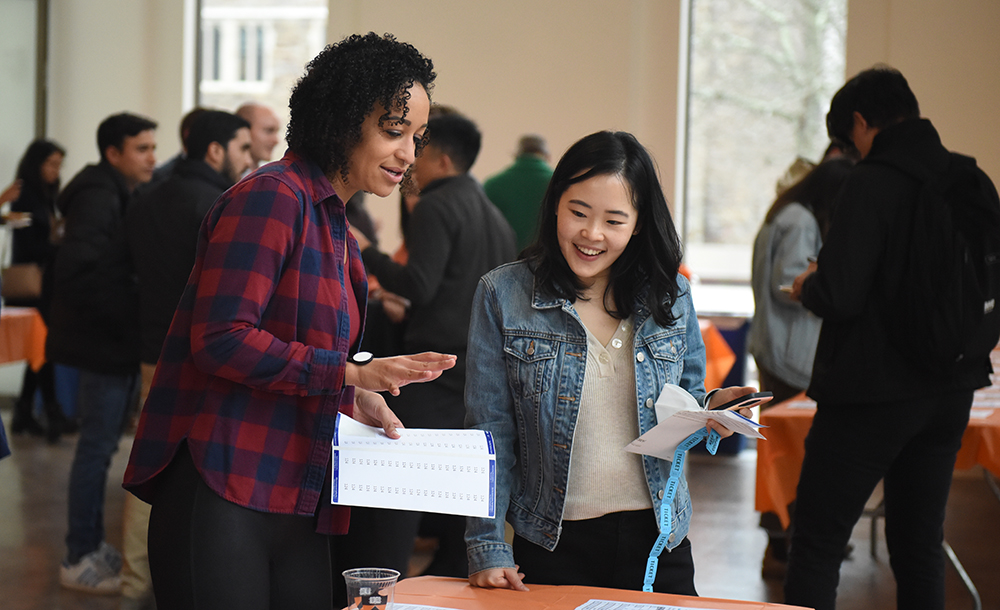 This mission is particularly important in Trenton and older communities around New Jersey, where lead, asthma triggers, and other hazards afflict children in their own homes. To date, Isles, Inc. has remediated more than 450 homes to be lead-safe and has weatherized more than 1,000 homes to be energy-efficient.
These are causes SPIA students felt strongly about supporting, particularly during the COVID-19 pandemic.
"The COVID-19 pandemic brought people together and created a sense of solidarity, but it also disproportionately impacted communities of color and low-income communities," Yu said. "To get through crises like COVID-19 and climate change, we need to invest in safe, healthy, and equitable community development — things that Isles helps to achieve."
Additional public service projects pursued by SPIA graduate students vary year to year, based on the most pressing needs of local communities, along with the volunteer and policy interests of the School's community.