The
Woodrow Wilson School of Public and International Affairs
at Princeton University is pleased to announce its selection of the 2016 cohort of the
Scholars in the Nation's Service Initiative (SINSI)
. Established in 2006, SINSI is designed to encourage, support and prepare the nation's top students to pursue careers in the U.S. federal government, in both international and domestic agencies. The goal of the highly competitive scholarship program is to provide the rigorous academic preparation, language skills and workplace skills needed to succeed and make a difference in the public policy arena.
"I'm delighted to extend congratulations to the five students selected as SINSI Scholars for 2016," said
Cecilia Rouse
, dean of the Wilson School. "They are an outstanding group of students with remarkable qualifications, and I am certain we will hear of their many achievements as they embark upon careers in public service."
The Class of 2016 Scholars are: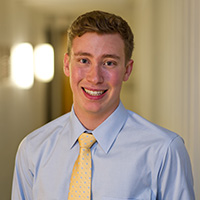 Nathan Eckstein
of Chicago, Ill., is a Woodrow Wilson School major and a certificate candidate in Latin American studies and humanistic studies. Fluent in Spanish, many of his interests relate to the utility of diplomacy in reframing U.S.-Latin America partnerships. In the summer of 2014, Eckstein received the Sigmund Scholars Award to intern for the U.S. Embassy in La Paz, Bolivia, in the public diplomacy section where he coordinated and implemented the summer youth outreach programs with a focus on the importance of volunteerism, civil society participation and American education and culture. During the previous summer, Eckstein was awarded a Program in Latin American Studies grant to work for El Niño y La Bola in San Jose, Costa Rica, an organization that serves immigrant children. Eckstein is an enthusiastic member of Princeton University Ballet and diSiac Dance Company, a student associate at the Liechtenstein Institute for Self-Determination and a research assistant for Wilson School Professo of Politics and International Affairs Christina Davis. Off campus, Eckstein is preparing to lead the 2015 Southern United States Model United Nations Conference (SUSMUN) as its secretary-general.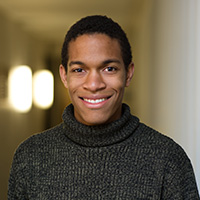 Jamal Johnson
of Tomball, Texas, is a politics major focusing on American politics and political economy, and a certificate candidate in urban studies and statistics and machine learning. Johnson, who is passionate about combatting urban poverty, has focused his academic work on urban political economy. He is particularly fascinated by questions related to the role of place in the construction of identity, and this fascination drives his further interests in urban education and housing policy. Johnson interned with the New Jersey Department of Education in spring 2014 and with the Philadelphia Mayor's Office of Community Empowerment and Opportunity in summer 2014. At Princeton, he has worked as a research assistant in the Department of Politics, developing his skills as a data analyst and researcher, and, in July 2014, he participated in an international seminar on history, memory and the urban future in Shanghai, China. In summer 2013, he attended the intensive language program Princeton in Beijing. On campus, Johnson is an editor of Revisions: A Journal of Christian Perspective, a coordinator for Manna Christian Fellowship's open discussion group and public lecture series and a member of the Princeton Debate Panel.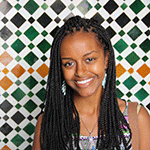 Abyssinia Lissanu
of Somerset, Ky., is a politics major with a concentration in international relations and a certificate candidate in Spanish language and culture. She is fluent in Spanish and Amharic, the national language of Ethiopia. Lissanu has focused on education policy, both domestically and internationally, through leading a mentorship group for local middle school students, and abroad as an English teacher in her study abroad program in Barcelona, Spain. During summer 2014, Lissanu interned in the New York City Department of Youth and Community Development (DYCD), a municipal agency dedicated to promoting the wellbeing of the city's residents through Princeton's Interfaith Summer Internship Program. While at DYCD, she concentrated on improving after-school and summer enrichment organizations through targeted programming and feedback. She also collaborated with interfaith leaders to determine how DYCD could strengthen its access to deeply religious communities. On campus, Lissanu is a Student Volunteers Council education board member, a Princeton Faith and Action team leader, a half-marathon charity runner with Princeton's Team U and a student associate at the Pace Center for Civic Engagement.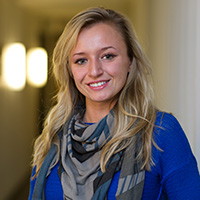 Michelle Nedashkovskaya
of Staten Island, N.Y., is a politics major pursuing certificates in European cultural studies, contemporary European politics and society and German language and culture. She grew up speaking Russian and English and has additionally attained advanced proficiency in German and elementary proficiency in Spanish; her language abilities have been supplemented by her experiences studying abroad in Barcelona, Spain, and Munich, Germany. In summer 2014, she served as an intern for the geoeconomics department at the Council on Foreign Relations, where she conducted archival research in Russian and German for an upcoming book re-examining the history of the Marshall Plan. Nedashkovskaya also served as a virtual research intern for the U.S. Embassy in Moscow, employing her language ability and familiarity with Russian culture to aid U.S. diplomats by conducting research on human rights violations and issues relevant to U.S. foreign policy. Nedashkovskaya is also interested in international human rights issues related to education and human trafficking. At Princeton, she works as a teaching assistant for Princeton Young Achievers, an after-school program for at-risk youth and first-generation Americans struggling academically. She is also a fellow in the Program on Religion, Diplomacy, and International Relations, the leader of her Peer Career Advising team with the Office of Career Services and the advertising chair for Princeton Against Sex Trafficking.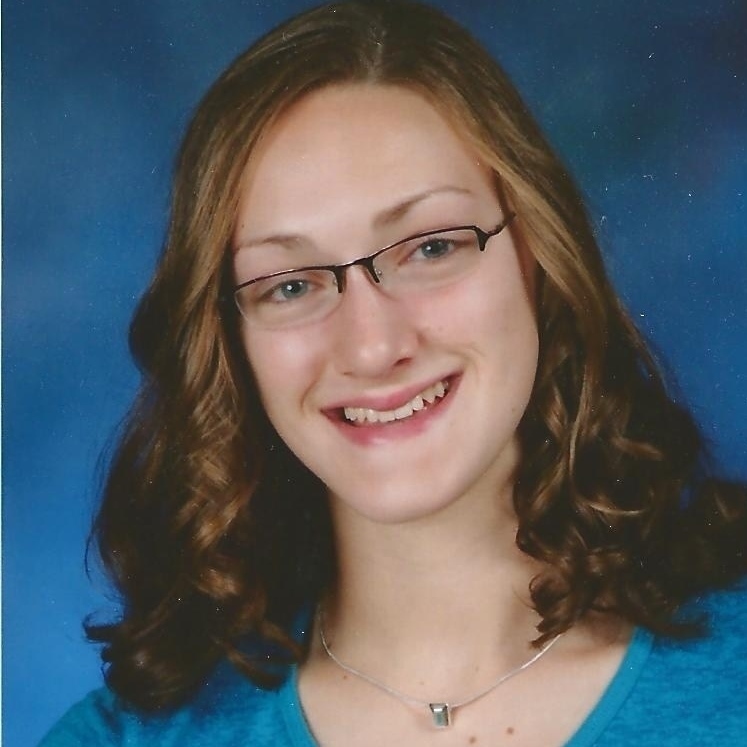 Alex Wheatley
of Newtown, Pa., is an ecology and evolutionary biology major and certificate candidate in global health and health policy. Proficient in Spanish, she is passionate about global health and is particularly interested in how public policies shape disease dynamics and environmental health at local, national and international levels. In summer 2014, Wheatley interned with the Conservation Clubs in Laikipia County, Kenya, where she taught ecology and conservation to primary school students at 11 pastoral schools. The goal of the program is to ensure that the next generation of herders and pastoralists is prepared to protect, manage and conserve their environment. Wheatley has also interned with The Food Trust, a non-profit working to promote healthy eating and minimizing food deserts within Center City Philadelphia, and the PennPIRG Clean Water Act and Farm Bill campaigns. On campus, Wheatley plays on the varsity basketball team and works as the medical transport vehicle student manager. She is also a general and "pod" member in the Princeton Women's Mentorship Program, where she discusses women's leadership on campus. She also is a member of the Greening Dining student group.  
ABOUT SCHOLARS IN THE NATION'S SERVICE INITIATIVE
SINSI recruits Princeton undergraduates from a broad range of academic backgrounds – not only from the Woodrow Wilson School but also concentrations as diverse as astrophysical sciences, chemical and biological engineering, chemistry, molecular biology, English, politics and Near Eastern, East Asian and Latin American studies.
Selected SINSI scholars spend the summer after their junior year in a SINSI-funded federal government internship, and, upon graduation, they enter the Woodrow Wilson School's two-year MPA program. A core element of the program is a two-year, SINSI-supported fellowship with the federal government between the first and second year of the MPA program and a summer of intensive language training. 
Since the first SINSI cohort in 2007, 50 student-scholars have pursued opportunities with the Departments of State, Defense, Treasury, Education, Justice, Agriculture, Health and Human Services and Housing and Urban Development; the intelligence community; the U.S. Agency for International Development (USAID); the Millennium Challenge Corporation; the National Academy of Sciences; the U.S. Fish and Wildlife Service; the Environmental Protection Agency; the President's Council of Economic Advisers; the Office of Management and Budget; the Joint Chiefs of Staff; the National Aeronautics and Space Administration; the National Institute of Health; and the White House. Within these agencies, SINSI scholars have worked on a broad range of issues.
The SINSI Program is directed by Hilda (Bambi) Arellano, a former USAID senior foreign service officer.
For additional information and how to apply to the SINSI Program,
click here
.