A book co-authored by a researcher at the Princeton School of Public and International Affairs is one of four finalists for the 2021 Albert Londres Prize, the French equivalent of the Pulitzer Prize.
"Toxique" was co-authored by Sébastien Philippe, associate research scholar at Princeton's Program on Science and Global Security (SGS), and Tomas Statius, a journalist from Disclose, an award-winning French investigative media organization.
The news was announced Sept. 29 by Hervé Brusini, president of the Albert Londres Prize Committee during the 2021 Assises Internationales du Journalisme.
"Throughout this project, we thrived at breaking new grounds at the intersection of investigative journalism and scientific research — all to advance public interest," Philippe said. "It is an incredible honor for 'Toxique' to be recognized by the Albert Londres Prize Committee."
Published in early 2021, the book is the result of a two-year exploration of the consequences of French nuclear testing in the islands of the South Pacific and the continued struggle of local communities and veterans to seek justice and compensation.
Through their investigation, Philippe and Statius found that more than 90% of the Polynesian population was likely exposed to radiation above the threshold necessary for compensation during the period of atmospheric testing. This rate of exposure is 10 times more than is currently believed based on existing government studies.
A video summarizing the results of the investigation was produced by Disclose and Interprt, a collective of architects and partner on the project, using research and scientific data produced by SGS. That video is up for a DIG Award, which recognizes the best international investigative journalism videos and films of the past year.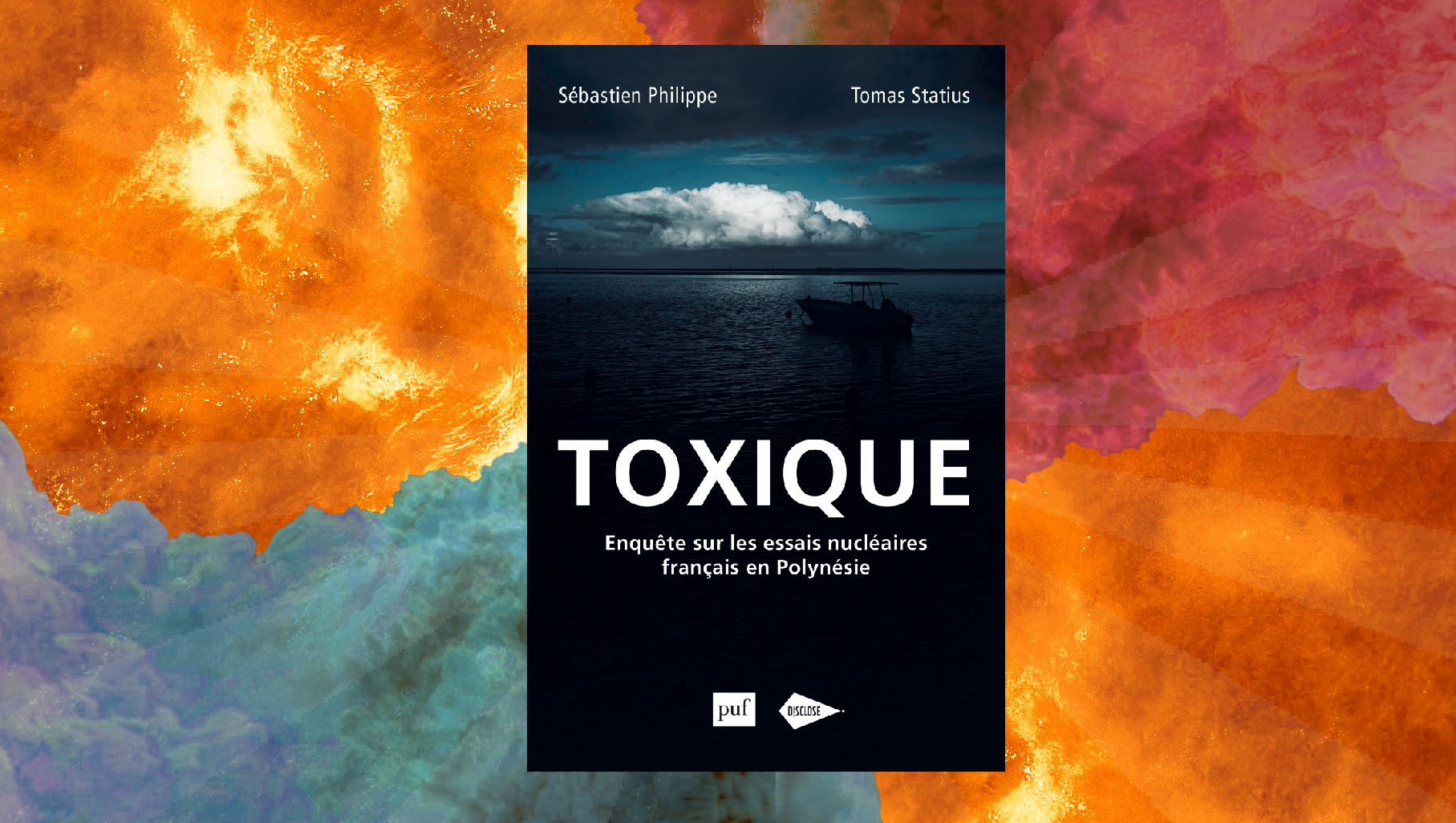 "Toxique" has received widespread media attention by French and international media including Le Monde, The Guardian, and the Financial Times, among others. The book has also led to multiple policy responses.
First, a proposal for new legislation was introduced in March 2021 by members of the French Parliament. Then, the executive branch organized a two-day high-level meeting between Polynesian and French policymakers including France Health, Defense, and Overseas Ministers under the auspices of the Office of the Prime Minister. Finally, French President Emmanuel Macron traveled to French Polynesia in late July 2021 for a three-day visit.

At the end of his visit to Polynesia, Macron gave an hour-long speech during which he promised to improve the compensation of victims as well as to finally break with decades of government secrecy, including through the opening of all related government archives "so that everybody can learn exactly what was done, what was known then, and what is known today."
The winner of the Albert Londres Prize will be announced in November 2021. Created in 1932, the award is France's highest journalism award, named in honor of journalist Albert Londres.