Virtual Reality Project on Nuclear Threats Wins SXSW Award
Mar 30 2022
Source
Princeton School of Public and International Affairs
A virtual reality (VR) project executive produced by researchers at Princeton University's Program on Science and Global Security (SGS) and Games for Change won the Jury Award for Extended Reality (XR) Experiences at the South by Southwest (SXSW) Film Festival.
The jury, comprised of three leading filmmakers and XR experts, described "On the Morning You Wake (To the End of the World)" as an "emotionally impactful and beautifully told story, delivered with stunning technical craftsmanship."
Created by Emmy Award-winning creators of Archer's Mark and Atlas V, "On the Morning You Wake (To the End of the World)" explores the real and imminent risk of nuclear disaster through the firsthand experience of people in Hawaii who, on Jan. 13, 2018, received a false missile alert on cell phones across the state.
It was executive produced by Alexander Glaser, associate professor of mechanical and aerospace engineering and international affairs and co-director of the Program in Science and Global Security, and Tamara Patton Ph.D. '21. They provided technical guidance and advised the creative team by drawing on their work and expertise on nuclear security issues.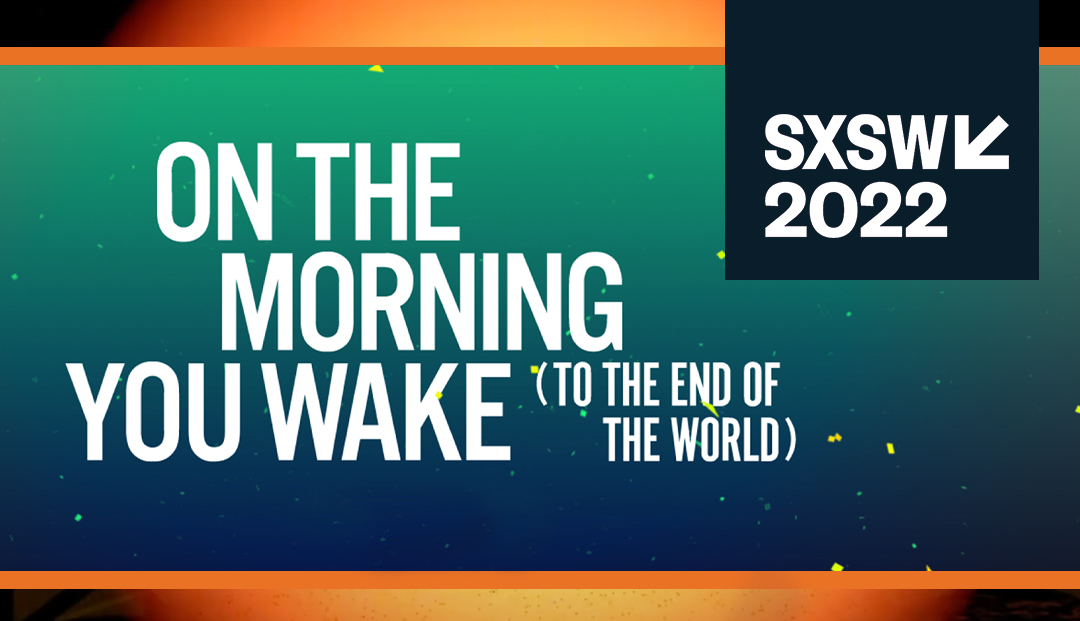 "We felt that by telling a story with a new medium and with state-of-the-art production, perhaps we would reach a broader younger audience," Glaser said. "The immersive nature of virtual reality makes this a more memorable and powerful experience overall. We hope that it resonates with the viewer a bit longer than watching something on YouTube or watching a short segment on TV."
The jury selected "On the Morning You Wake" for presenting a massive geopolitical issue and grounding it in emotional and personal stories, according to their statement. For Patton especially, the experience on Jan. 13, 2018, was personal. A native of Hawaii, she was in the Princeton Firestone Library at the time, when friends on social media and WhatsApp groups started messaging her, saying, "There's a ballistic missile coming in, what should we do?" This is in part what led Glaser and Patton to pursue this project.
Glaser said the team will now develop materials for schools to use in the classroom. The Nobel Peace Center in Oslo will have an installation built around "On the Morning You Wake," and the team hopes to see the project in more museum exhibitions around the world.
The annual SXSW Film Festival celebrates film and interactive media. This year's festival was held March 11-19 in Austin, Texas. Each year, SXSW selects panels of esteemed jurors to vote on submissions.
This year's jurors for XR Experience included Nonny de la Peña, founder of award-winning XR company Emblematic Group; Kent Bye, experiential journalist and host of the podcast Voices of VR; and Loren Hammons, media executive, film and TV producer, and immersive curator.