Aug 24 2020
By
Bianca Ortiz-Miskimen '22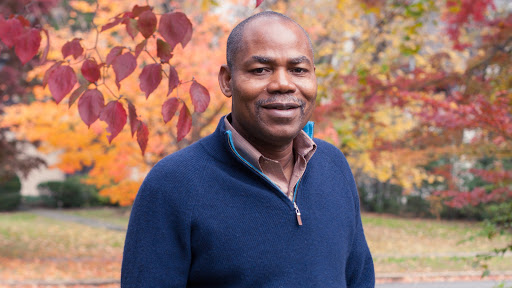 Leonard Wantchekon will co-lead a partnership between Hunter College and the African School of Economics (ASE) to address the underrepresentation of Black students in prestigious doctoral programs for economics.
Wantchekon is the founder and president of the African School of Economics, as well as a professor of politics and international affairs at Princeton University's School of Public and International Affairs. He will lead the partnership alongside Partha Deb, chair and professor of Hunter College's Department of Economics.
Through the partnership, Hunter College, a constituent college of the City University of New York (CUNY), has committed to increasing the number of African American students admitted to their master's program in economics by 20 each year. The percent of Black graduates in all fields of study has increased over time, but economics has lagged behind other fields in terms of diversity.
The researchers plan to engage Black students from colleges across the country with a special focus on historically Black colleges and universities. They also plan to support global connections by actively recruiting Black students from Africa and the African diaspora. This initiative will create a pipeline to support Black students and pave the way for them to attend prestigious Ph.D. programs, including that of Princeton University.
Hunter College is a public university that was established in 1870. The African School of Economics was established in 2014 by Wantchekon to provide young African students with robust training in economic policy and to give a greater voice to African researchers and entrepreneurs. The ASE, which has campuses in Benin and Côte d'Ivoire, has placed its students in top international Ph.D. programs — such as Princeton's — after graduation.
"When we, at the African School of Economics, began thinking about selecting a partner for this work, Hunter College quickly rose to the top," Wantchekon said. "Hunter has a rigorous master's program with a strong reputation for preparing students for doctoral work. Hunter College — in fact, all of CUNY — has a well-deserved reputation for promoting social mobility and nurturing students who are minorities or are the first in their families to go to college. The program is also extremely affordable, especially when compared to many other master's programs around the country, and the campus and New York City are incredibly diverse, so students will feel comfortable."
The first students under this partnership will be selected in spring 2021 for formal admission to Hunter College in the fall.