Apr 10 2019
Source
Woodrow Wilson School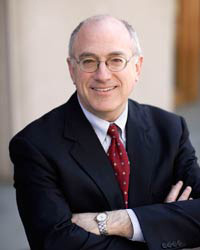 Prime Minister Benjamin Netanyahu was reelected in Israel's elections and will begin his fifth term in office. What's next for the country under his leadership?

Sharing his response to this news in the audio clip below is Daniel Kurtzer, lecturer and S. Daniel Abraham Professor in Middle East Policy Studies at Princeton University's Woodrow Wilson School of Public and International Affairs.
Kurtzer served as U.S. ambassador to Egypt (1997-2001) and as U.S. ambassador to Israel (2001-2005).
While U.S. media and others are reporting a clear victory for Netanyahu, Kurtzer's reaction suggests that Netanyahu's pathway toward a coalition may be complicated. 
Click play to listen below; a transcript follows. Reporters are welcome to use without permissions; contact B. Rose Kelly for the raw audio file.
TRANSCRIPT: Hello, this is Daniel Kurtzer at Princeton University's Woodrow Wilson School with some preliminary thoughts on the results of the Israeli election.
First of all, Israel will continue to be led by a prime minister (either Netanyahu or Gantz) whose party has garnered only about 25% of the public support. This means small, one issue parties will continue to hold the keys to power.
Number two: Israel is now a center-right right polity. The Israeli left is essentially non-existent. This means there is no longer an active constituency arguing for a two-state solution with the Palestinians.
Number three: Netanyahu's path to power will be easier than Gantz's, but it is not simple. Only the Kahanists, the far-right party that Netanyahu helped engineer a coalition, are certain partners. The ultra-orthodox prefer Netanyahu (and detest Lapid, who is part of the leadership of the Blue White Party) but their price tag will be very high. Lieberman, the Israel Beytenu leader, and Kahlon (the leader of the Kulanu Party) will demand much, and they have no love lost for Netanyahu.
Number four: Gantz's pathway is nearly impossible unless he either jettisons Yair Lapid, which is unlikely to happen, or Lapid does a 180 regarding drafting the ultra-orthodox into the army. There is no other way for Gantz to get to the 61 votes needed to form a coalition in the 121-seat Knesset.

Number five: Netanyahu's gambit of calling the election in order to gain support for a kind of get-out-of-jail law will not work. Both Lieberman and Kahlon have publicly said that they will not support this.  
Number six: The good news — to the extent that there is good news — is that the far-right candidate Moshe Feiglin and the rightest candidates, Bennett and Shaked, are gone.

The odd news is that what started as an Israeli Arab lack of enthusiasm to vote at all ended up with the loss of three seats in the Knesset. This means less advocacy for the social and economic needs of that community. The most serious news, and I would argue the most horrible news, is that the Otzma Yehudit Party — the Kahanists, the far-right racists — are in the catbird seat with probably five seats in the Knesset, where they will argue for serious portfolios such as education and perhaps even the justice ministry.
Also, what are the policy implications? Well, no one is paying much attention to those right now, and no one will care about this for the six weeks of what is likely to be rather unseemly coalition maneuvering, primarily focused on money (which the ultra-orthodox parties will demand for their institutions) and Cabinet seats. After that, Netanyahu, assuming he can form a coalition, will face pressure from the right wing parties for annexation of at least parts of the West Bank, but he may try to buy them off with more settlements.

One question is whether a broad coalition is possible: Netanyahu and Gantz, the two biggest parties. In Israeli politics, you never say never, but since this election was largely a referendum on Netanyahu himself and since Gantz and the other leaders of the Blue White Party have significant personal animus toward Netanyahu, this probably rules out this the possibility of a broad coalition.
Finally, are there surprises in store — any black swans? The answer is always. Perhaps the likeliest is a promise by the Trump administration of something big enough that helps bring Lieberman and Kahlon on board. In that case, Netanyahu will be able to argue that only he can deliver the United States, and the United States will then have shored up the Netanyahu prime ministry.
---
WWS Reacts is a series of interviews with Woodrow Wilson School experts addressing current events.