Apr 26 2017
Source
Woodrow Wilson School
In their first round of voting, French citizens advanced Marine Le Pen and Emmanuel Macron — two candidates outside of the traditional left-right party structure — through to the May 7 presidential run-off.
Macron, a 39-year-old centrist from En Marche!, his newly formed social-liberal movement, has never held elected office. Le Pen, on the other hand, has been a long-time leader of France's far-right party, the National Front, which was founded by her father Jean-Marie Le Pen, who himself acceded to the second round of the presidential election in 2002. (Note: Marine Le Pen did step down from this leadership role as of April 25).
The first-round results reveal France's longing for change, experts argue, especially given how both candidates, who brand themselves as outsiders, promise the biggest political shake-ups.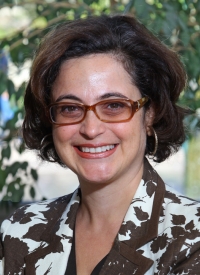 In this Q&A, Sophie Meunier, a senior research scholar at Princeton University's Woodrow Wilson School of Public and International Affairs, explains the mechanics behind French voting, why these two candidates advanced and the unique role Princeton, New Jersey, is playing in the French presidential election.
Q. Before we discuss the candidates, could you give us a quick primer on how French voting works?
Meunier: The French president is elected every five years through direct universal suffrage. There is no electoral college and no possible impact of gerrymandering. A vote in Paris has the same impact as a vote in Nice, Lille, or, for that matter, Princeton.
The French presidential election takes place in two rounds, which are spaced two weeks apart. In order to qualify to be on the ballot, a candidate must gather at least 500 sponsoring signatures from elected officials coming from at least 30 different districts; each official is allowed to sponsor only one candidate. Candidates do not have to be appointed or endorsed by a party.
This year, the two largest mainstream parties — the right-wing Republicans and the left-wing Socialist Party — held open primaries to select their candidate. Eleven total candidates ran. Unless one candidate obtains the absolute majority in the first round, the two candidates who get the most votes in the first round face off against each other two weeks later in the second round. The president cannot serve more than two consecutive terms.
Q. How do French presidential elections differ from those in the United States?  
Meunier: Participation is much higher in France than in the United States, though voting is not mandatory. For the first round on April 23, 77 percent of registered voters actually cast their ballot. Note that in France voting always takes place on a Sunday. Citizens do not have to miss work to vote. But when the weather is nice, they might be enjoying their weekend in the countryside and not come back in town to vote.
The second round of the election will take place on May 7, with Monday, May 8, being a national holiday commemorating the allied victory in World War II. Participation may be lower in the second round because many people may be away for the three-day weekend.
Unlike in the United States, French voters do not cast ballots for president and representatives on the same day. The legislative election to elect the 577 members of the French National Assembly takes place about a month later. This year it will be on June 11 and 18. The contest also happens in two rounds, spaced one week apart.
A major difference from American elections is the role of money in France's contest. By French law, campaign expenses are subjected to a maximum ceiling, which is very low by American standards, and spending in excess of that is illegal. The law prohibits expenses that are the bread-and-butter of U.S. electoral campaigns, including political advertisements on TV. For five weeks before the second round of the election, the law mandates that all candidates be given equal time on television and radio. Moreover, the state subsidizes candidates and reimburses the campaign expenses of those who gained more than 5 percent of the votes. That explains why lesser known candidates, like Macron, can easily emerge.
Q. In their first round of voting, the people of France advanced Emmanuel Macron and Marine Le Pen — two candidates outside of the traditional left-right party structure — through to the presidential run-off. What's your reaction to this?
Meunier: Many analysts, myself included, have argued that left-right parties no longer represent the divide in French politics. Just as in other contemporary Western democracies, the divide is more based on what type of society a citizen wants: open versus closed and one where income is redistributed versus one where it is generally not.  
An open society invites immigrants, globalization, new ideas and inclusive social values. A closed society, on the other hand, wants to put borders up, has an exclusive nationalist outlook, and focuses more inward and backward.
The second divide is based on how much redistribution people want. So, should individuals keep everything they earn, have fewer public services, lower taxes, and the choice to use their earnings any way they want? Or is there more interest in a welfare state, with higher taxes, single-payer health plans, unemployment benefits, and so forth?
In France, the open versus closed divide, which has slowly emerged over the past three presidential contests, has become central in this election. Therefore, it is the most logical outcome that the second round will pit the candidate of the "open" (Macron) versus the candidate of the "closed" (Le Pen).
Because this is France, where the welfare state is traditionally very strong, almost all the main candidates were faring pretty high on the redistributive spectrum. In the U.S., by contrast, Donald Trump and Hillary Clinton were more opposed on the redistributive cleavage. After the shock of the 2017 election is over, French political parties will probably restructure themselves along these new divides.
Q. If Macron wins, what will it mean for France and the European Union (E.U.)? And if Le Pen wins, how will that change the country—as well as the E.U.?
Macron has openly campaigned on a platform that the E.U. is not the problem, it is the solution. He wants to reinforce European integration in the face of current challenges. His first place in the first round was hailed by other European leaders with relief.
Le Pen, by contrast, is campaigning against the E.U., which the National Front claims has been the source of growing economic inequalities, the collapse of the welfare state and the cause of immigration and terrorism. She wants to pull France out the E.U. and has vowed to call a referendum on "Frexit" if elected.
Unlike the United Kingdom, France was one of the six founding members of European integration in the 1950s and has participated in every policy over the years. France's exit from the E.U. would be so complicated to negotiate that many feel it would simply mean the end of European integration.
Q. How is Princeton involved in the French presidential election? How did the Princeton results compare to those in France?
Meunier: There are indeed 1.3 million registered French voters living outside of France, who can vote in a local polling station abroad as they would at home. You vote where you live if there is a polling station close by; alternatively you can vote by giving a "proxy" to someone who is registered in your original district. Lucky for us, the polling station for Central New Jersey is actually located in Princeton. Quentin Becheau, a senior at Princeton, was one of the officials supervising voting.  
It's interesting to compare the results of French voters in Princeton to the final results in France. In Princeton, 625 people voted, so 43 percent of those registered to vote in Princeton voted. (You cannot be registered to vote in Princeton and vote by proxy in the 5th arrondissement of Paris.) Macron secured 55 percent of the vote in Princeton, while Le Pen only had 2 percent. In France, Macron won 24.01 percent of the vote while Le Pen won 21.30 percent. 
---
WWS Reacts is a series of interviews with Woodrow Wilson School experts addressing current events.