May 13 2021
Source
Princeton School of Public and International Affairs
Yasmin Elhady MPP '15 is an attorney, public policy specialist, and stand-up comedian. She's performed all over Washington, D.C., including at The Kennedy Center and The DC Improv, and she's toured nationally and internationally in the United Kingdom. Her alter ego is "Yasguru," a hyperactive relationship advisor with silly videos on YouTube and Instagram.
In this Q&A and bonus podcast, she discusses how 9/11 and being a Muslim immigrant shaped her career path to public service and how a talent show at SPIA helped her start her stand-up career. 
Q. Tell us about your experience in our Master in Public Policy program.
Elhady: The MPP program is so special. It's one of those programs for mid-career professionals. Students come from military service backgrounds, as well as government, the private sector, or they have medical degrees, law degrees, and other degrees like MBAs. It's an eclectic group from all over the world. We saw people who were human rights advocates from the Czech Republic, for example, or we had people from Australia that did education policy. We had people from Lebanon that did different types of social policy issues in their country. It's a small class, usually from 14 to 20 students, and each one of us brings in a very specific talent set. What I love about the MPP program is that if you win a fellowship, it can be a way that you can feel supported to do the schoolwork, and it's short enough so that you can do other things and continue on in whatever career trajectory that you're in. I still to this day feel that the MPP degree was such a special group of people who were truly the best. I got to travel with them to different parts of the world and learn so much about their backgrounds, their perspectives, and how they each served either in the United States or other countries in their capacity.

Q. What do you think is the most pressing issue America is facing right now?

Elhady: What's going on at our borders is a deeply pressing issue of who we are as a nation. I also don't think COVID-19 is going away. I did a health and health policy certificate at the SPIA while I was doing my MPP. I was interested in global health, and we did work on pandemics. It's amazing to see how your knowledge base at a place like Princeton can translate into real life understanding of who is patient zero? What is epidemiology? You're understanding how fast this thing is spreading. And you're seeing why it's so important to take control. Public health is definitely a pressing issue. But again, I think our borders are a pressing issue on the issue of immigration. Education policy, and a health care system that is actually functioning for people — that would be great. We spend the most on our health care system in the United States — in the entire world — but we are still number 14 or 15 on global results on health. We need to do better. Those are the major areas that I would say are pressing right now in the United States, but there are so many more.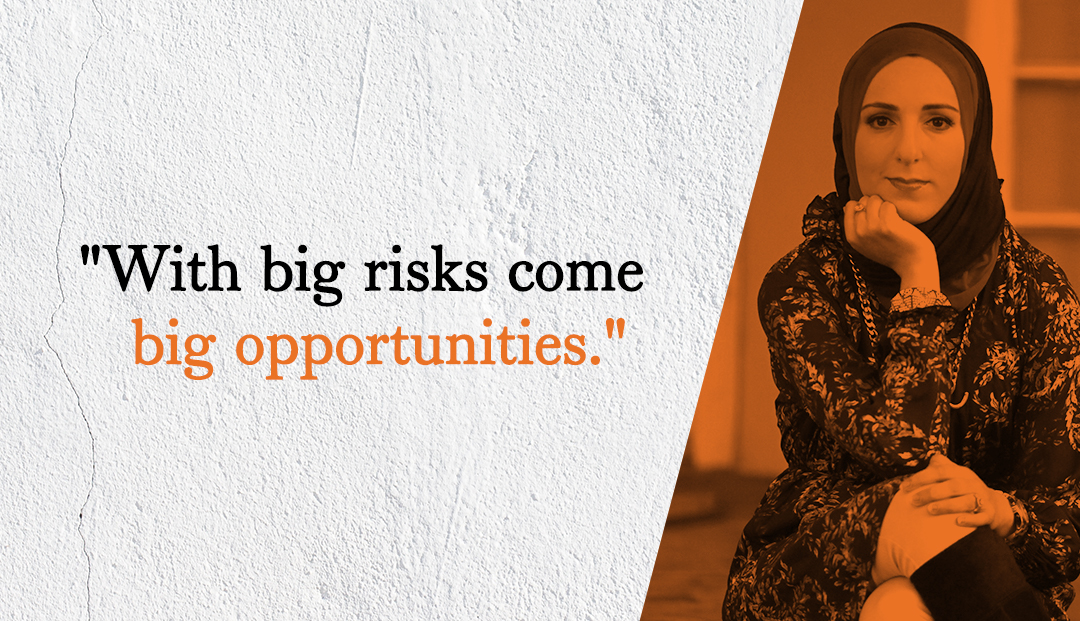 Q. How optimistic are you about progress on any of those issues?

Elhady: As long as America's around, there's hope. As long as democracy is around, there's hope. There's going to be a lot of lessons that are learned globally from the help of policy institutions like at Princeton, but there's going to be some major lessons learned throughout this pandemic that people are going to be taking note of for the rest of our lives.

There's these good conversations starting about education policy and forgiving student loan debt. You couldn't tell someone ten years ago that candidates would be talking openly about forgiving student loan debt. That just shows you how the country can change.

We also have a racial justice problem on our hands in the criminal justice system and systemic issues that this country has to come to terms with. That's going to be a long, hard battle, but we hope that, especially with the advent of social media and the increased globalization of our world, that there's going to be more pressure to change quicker. So, I'm hopeful. We have to be.

Q. Of all the projects on your plate right now, what are you most energized about?

Elhady: Comedy! I would love to start touring. People are approaching me about doing some touring, doing some TV. I also am doing different things that are progressing at work. My husband really wants to have a third baby. (I have a two-year-old and a four-year-old.) So, I'm looking forward to being creative, continuing to do my legal work, and seeing my kids grow, figuring out if I'm having a third baby or not. I mostly just want to stay married. That's what I tell my husband through this pandemic. Can we just like, keep it together here? I'd also love to get a Ph.D. I'm putting that out in the universe. One of my major dreams is to really get out of the legal world and enter into teaching after the age of 40. So, let's see if that happens.

Q. Some of the listeners on this show are prospective students, while others are about to graduate with policy degrees. What advice would you give them?

Elhady: My biggest advice is to not let fear dictate your decisions, to take the big risks. Only with the big risks come big opportunities and big rewards. You have to be willing to risk it all if you want it all. But at the same time, we all have to make practical decisions in our lives. If you have a passion project or something that you've always wanted to try out, grad school can help you try those things out. You need to be prepared by making sure that you have some idea, some plan of getting there. And I always say that if you want to do your passion project, earn it. Do the work that you need to get yourself living a life that is comfortable enough for you to take those risks. While I say, take risks and go out there and jump off that cliff, and you will fly, make sure you've got a parachute prepared. That means getting a job that's stable, having savings, doing the job that you don't want to do for two or three years so that you can win your life and do the passion thing that you want to do to see if you're any good at it. And see if you're so successful that you could make that switch. Big opportunities are always waiting for you if you're willing to take that risk.

Grad school is an amazing experience. It's one that is of great self-reflection and expansion, but you are going to make it what it is. Each one of us is responsible for making the most out of everything that we do. If you're in a job and you hate it right now, do the most that you can do so that you can save the most to do that other passion project. And if you're doing the passion project and you're unsure, do the most amount of preparations that every single time that you're doing that passion project, you come prepared and show everyone, the whole world, all of your talent. If you want to go to graduate school, make sure that you understand that it means that you're going to have to do all the reading, and you're going to have to show up at all the classes, and you're going to have to be a part of everything that will make that experience full and dynamic.

You make your life.
#Changemakers: Alumni Making a Difference is a Q&A series featuring alumni of the Princeton School of Public and International Affairs.
Alumni Making a Difference
#Changemakers: Alumni Making a Difference is a series featuring alumni of the Princeton School of Public and International Affairs.