Each year Princeton University students can apply for the Scholars in the Nation's Service Initiative (SINSI) — a scholarship program that fully funds graduate fellowships and undergraduate summer internships within the U.S. federal government.
Since September 2016, SINSI has been co-directed by Frederick D. Barton, lecturer in public and international affairs, and Kathryn Lunney. During 2021, SINSI marks its 15-year anniversary.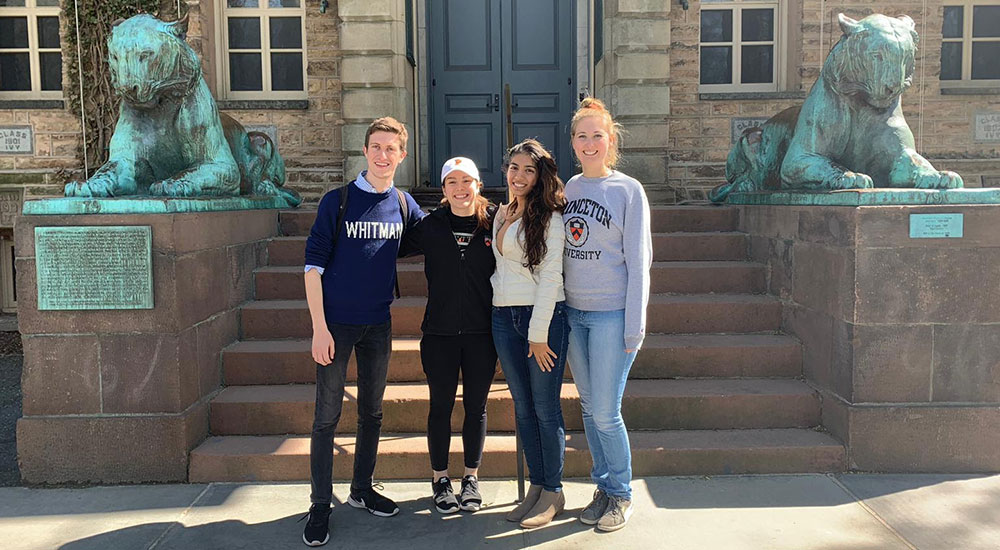 The competitive scholarship program is designed to encourage, support, and prepare students to pursue careers in internationally and domestically focused federal agencies. The program serves:
Approximately seven undergraduate students per year for eight- to 10-week summer internships based in the U.S. or abroad.

Approximately four graduate scholars per year who join the program for four years, including two years of study in the MPA program, with two years of fellowship work in the federal government in between the first and second year of academic study at SPIA.
During the 2020-21 academic year, 12 Princeton students were selected to participate. Due to the COVID-19 pandemic, the SINSI administrative team has not met the 2021 scholars in person yet. The team has held regular Zoom meetings, including some with guest speakers. Frequent phone calls with the scholars, as well as their fellowship and internship supervisors, have allowed the team to continue collaboration, inspiration, and a proactive nature while remote.