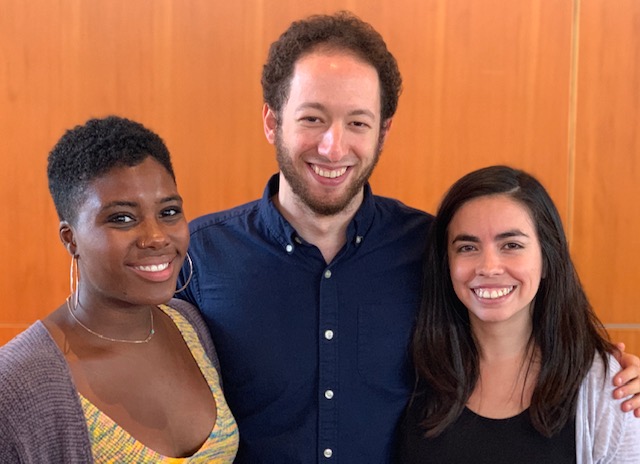 Aug 26 2019
By
Graduate Admissions Office
Our new cohorts of students have arrived!
We are in the thick of the MPP Summer Program and the MPA/ PhD Math Camp. We just held our family barbeque, and the humidity in central Jersey seems to be tapering off…
As we gear up for our next round of application review, with an anticipated application launch date of September 9, we asked a few of our recent MPA graduates to reflect on their time at the Princeton School of Public and International Affairs. If you'd like more student perspectives and advice, check out the 2018 piece here.
This year, we asked three questions: What is one piece of advice you would give to a prospective student considering the School? What was your favorite class and why? What is a favorite memory from outside of class?
Please find the first post in a series of three on these reflections below. We hope this additional information adds some context and color to the School's program and experience.
Should any of this resonate with you, we hope that you will apply!
Many thanks to Alex (Newton, Massachusetts), Fran (Santiago, Chile), Harrison (Montreal, Quebec, Canada), Henri (Nyack, New York), and Taylor (Troy, Michigan) for their thoughtful contributions. (Henri and Alex not pictured.)
What is one piece of advice you would give to a prospective student considering the School?
I would encourage everyone interested in public service to apply! It has the flexibility to accommodate different interests while maintaining a small size - this gives you unique access to professors, speakers, and resources to develop your policy skills. I would also recommend talking with current students or alumni to get a better sense of the program. This was definitely informative for my application process. Over the past two years, I've met a lot of prospective students, and I'd be happy to speak with others (especialmente de latinoamérica!).
 
Come if you like thinking about the world in a carefully structured way and find academic research interesting. 
 
Do your research! Look over the website, find syllabi, and most importantly, talk with current and former students. All schools will be happy to put you in touch with people that are in your field and you'll definitely want to grill them about the positives and negatives of each option. You want to come into grad school with eyes wide open and make a decision that's best for you. 
 
First off, apply! If you don't apply, you have no chance of getting in. I almost didn't submit my application because I didn't think I was going to be accepted; that would have been the biggest mistake of my adult life! Second, try and connect with alumni/ae who can tell you about their experiences. Every school has its own culture and hearing from alums or current students is the best way to know if it will be a good fit.
 
Don't be afraid to apply to Princeton! A lot of prospective students are too intimidated to apply. But I'm telling you, applying is half the battle.