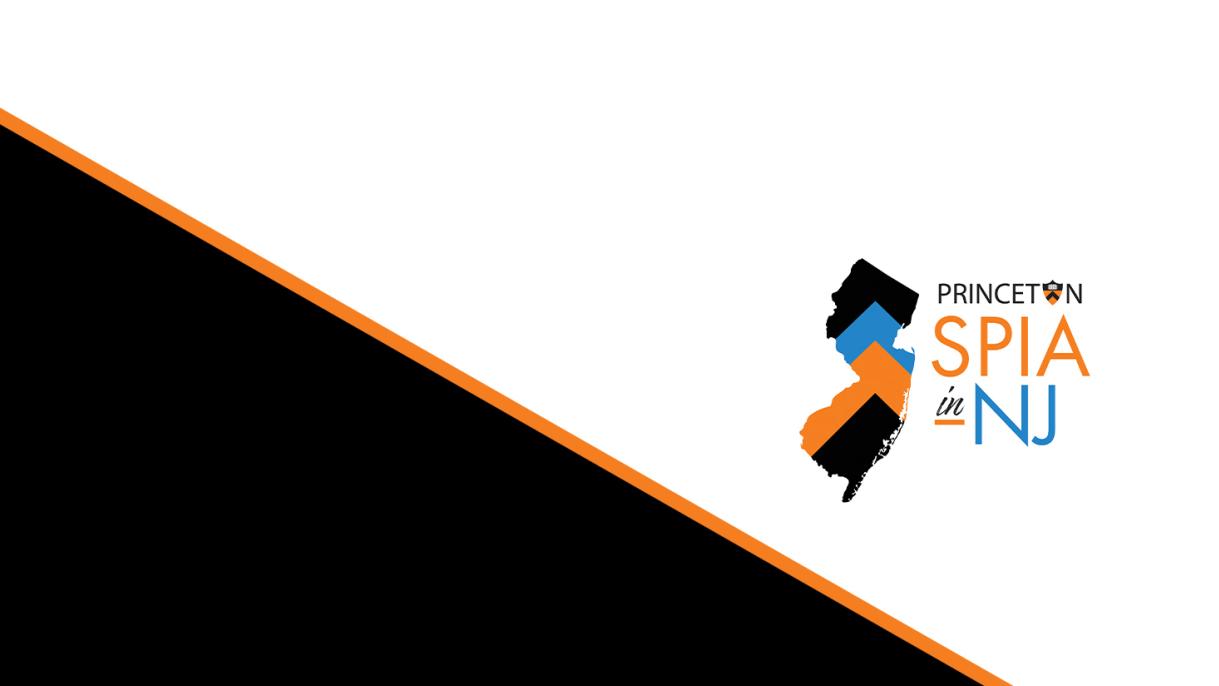 Fellows
Inaugural Policy Fellows
Adriana Abizadeh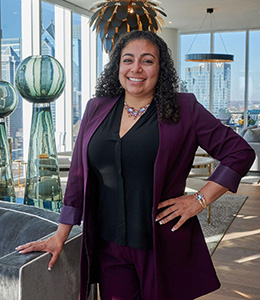 Adriana Abizadeh is the executive director of the Kensington Corridor Trust in Philadelphia, the nation's first neighborhood trust focused on a commercial corridor, and a Senior Policy Fellow at the Rutgers University Bloustein School. Adriana is also the President of Catalyst Consulting Group (CCG), a boutique consulting firm moving projects forward for nonprofits and other stakeholders. A passionate leader and social justice advocate paving the way to ensure fair treatment and access to resources for people of color. She has committed herself to serving on several boards that reflect some of her deepest passions: immigration, racial and health equity, and youth development. Adriana has a BA from Rutgers University in Political Science with a minor in Security Intelligence and Counter Terrorism. She also has an MS in Public Policy from Drexel University.
Tennyson Donyea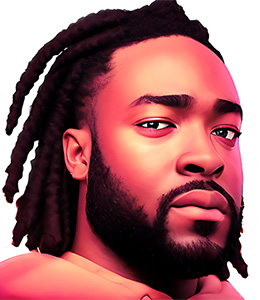 Tennyson Donyea, a seasoned journalist, storyteller, and aspiring filmmaker continues to leave his mark on New Jersey's media landscape. A Temple University alumnus, he holds a B.A. in Media Studies and Production (2016) and later deepened his journalistic expertise through the Entrepreneurial Journalism Creators program at CUNY Newmark Graduate School of Journalism in 2022. Over the past seven years, Tennyson has extensively reported for various platforms including TV, radio, and both print and digital mediums. His journey has taken him to various states – from California to Maine – but his role at WHYY News in Philadelphia stands out, showcasing his dedication to delivering quality news about New Jersey politics. In 2023, Tennyson's commitment to local journalism was recognized when he received the New Jersey News Commons' Partner of the Year award. This accolade celebrated his significant contributions to bolstering New Jersey's local news ecosystem. Keenly aware of the narratives surrounding New Jersey's Black community, Tennyson took it upon himself to challenge and reshape these perspectives. In 2021, he founded "Black In Jersey" with the aim to provide a more accurate representation of Black communities and address pertinent issues in the fight for Black liberation. Originally hailing from Washington, D.C., Tennyson has called New Jersey home since 2019 and is currently based in Trenton, NJ, where he continues to be a beacon of change in the world of journalism.
Brandon McKoy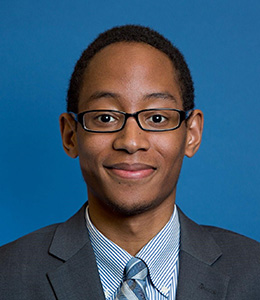 Brandon McKoy is a fiscal and social policy expert with over 15 years of experience in national, state, and local policy research, analysis, and advocacy. McKoy has contributed to efforts in New Jersey that resulted in the passage and implementation of $15 minimum wage, paid sick leave for all workers, the regulation of cannabis, tuition equity for all students, driver's licenses for all residents, and equitable taxation - much of this was accomplished during his tenure at New Jersey Policy Perspective, where he worked as a policy analyst and was Director of Government Affairs before ultimately holding the position of President from 2019 to 2021. McKoy currently teaches at his alma mater, the Edward J. Bloustein School of Planning and Public Policy at Rutgers University, where he holds a master's degree in City and Regional Planning and Policy Development. He also received a Bachelor of Science degree in Social Psychology from The College of New Jersey. Born in Secaucus and having grown up in South Orange, he currently lives in Hunterdon County with his wife and dog.
Nedia Morsy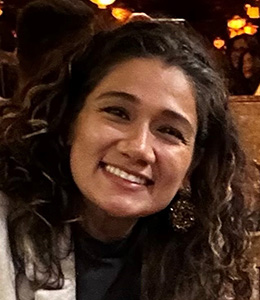 Nedia Morsy is the Director of Strategic Projects at Make the Road New Jersey (MRNJ). Founded in late 2014, MRNJ has built a powerful grassroots movement of immigrant and working-class people, operating three organizing hubs that provide legal and support services, adult education and youth development programming and winning 11 pro-immigrant and pro-worker statewide policies. Nedia graduated from Amherst College and was a Coro Fellow in St. Louis, MO.
Faculty Fellow
John J. Farmer, Jr.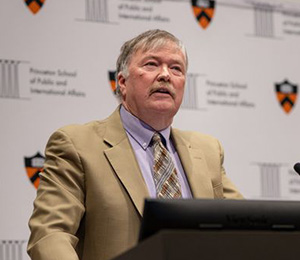 John Farmer is a University Professor (Law) and Director of the Miller Center on Policing and Community Resilience at Rutgers, the State University of New Jersey.
After graduating from Georgetown University (BA 1979) and Georgetown University Law Center (JD 1986), Farmer began his career as a law clerk to Associate Justice Alan B. Handler of the New Jersey Supreme Court. He worked as an associate at Riker, Danzig, Scherer, Hyland & Perretti LLP before joining the Office of the U.S. Attorney in Newark, where he received the U.S. Attorney General's Special Achievement Award for Sustained Superior Performance in 1993.
Farmer joined the administration of New Jersey Governor Christine Todd Whitman in 1994, serving as assistant counsel, deputy chief counsel, and then chief counsel. From 1999-2002 he was New Jersey's Attorney General.
From 2003-2004, as senior counsel and team leader for the 9/11 Commission, Farmer led the investigation of the country's preparedness for and response to the terrorist attacks and was a principal author of the Commission's final report. His team was charged with recreating the comprehensive timeline of the events on 9/11 itself at every level of government.
His book, The Ground Truth: The Story Behind America's Defense on 9/11, was named a New York Times notable book. His article on the Patriot Act, "At freedom's Edge," was part of a series that was awarded the ABA Silver Gavel Award for outstanding legal journalism. He has published numerous opinion pieces in the New York Times, The Washington Post, The Star Ledger, The Jerusalem Post, The Boston Globe, The Hill, Psychology Today, The Messenger, and the Harvard Crimson. His book, Way Too Fast: An American Reckoning (2022), was named a notable book by Shelf Unbound.
Following the 9/11 Commission, Farmer was a partner at K&L Gates and in 2007 became a founding partner of the law firm Arseneault, Whipple, Farmer, Fassett and Azzarello, LLP.
In addition to his law practice, in 2008 he served as senior advisor to General James Jones, Special Envoy for Middle East Regional Security, on development of the rule of law in the Palestinian Authority territory, and was invited by the U.S. Embassy in Armenia to assist that nation's legislative commission in investigating widespread violence and unrest following its elections. He also served on the commission formed to investigate the arrest of Professor Henry Louis Gates, Jr.
He was recruited to become Dean of Rutgers School of Law—Newark in 2009, and served in that capacity until April 2013, when he was asked to complete his Deanship contract by serving as Senior Vice President and General Counsel of Rutgers University. He was named General Counsel of the Year for 2013 by the publication New Jersey Biz.
In 2011 he served as counsel to the commission that redrew New Jersey's legislative districts and, later that year, was appointed the independent, tie-breaking member of the commission charged with developing a new map of New Jersey's Congressional districts.
In 2012, he received the Justice William J. Brennan, Jr. Award from the Association of the Federal Bar of New Jersey and the Distinguished Public Service Award from Leadership New Jersey.
In 2014, he received the Thurgood Marshall Award from the Thurgood Marshall College Fund.
In 2015, he received the Lifetime Achievement Award from the New Jersey Law Journal.
Farmer served as a member of the New Jersey State Ethics Commission from 2002-2008, on New Jersey's Advisory Committee on Judicial Conduct from 2007-2014, and as the Compliance Monitor, from 2008-2014, of a National Security Agreement entered into with the federal government by Alcatel and Lucent Technologies upon their merger.
Most recently, from 2019-2023, he served as Director of the Eagleton Institute of Politics at Rutgers University. He is currently enjoying a one-year research leave.