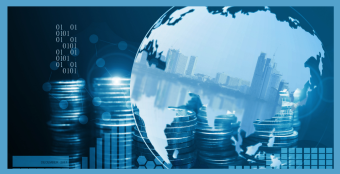 Date & Time
Apr 21 2022
12:15 PM - 1:20 PM
Speaker(s)
Ekaterina (Katya) Gratcheva
Audience
Restricted to Princeton University
In-Person event.  Zoom registration.
This event will be held in hybrid format, both on Zoom and in person. Registration is required for either attendance option. In-person attendance is restricted to current Princeton University ID holders. Open to the public on Zoom.
Dr. Ekaterina (Katya) Gratcheva leads Climate Investment Funds' finance function and scaling up mobilization of private capital to finance transformational change towards low-carbon climate-resilient development in developing countries. In her prior roles in the World Bank she focused on providing policy advice and thought leadership on sustainable finance, facilitating long term finance through capital markets and strengthening the role of financial institutions in development finance, as well as managing World Bank's assets and liabilities. She holds a Master's degree in Public Administration from Harvard Kennedy School, a Master's degree in Applied Mathematics from Moscow State University, and a doctorate in Operations Research from George Washington University.
*This event is organized by the Julis-Rabinowitz Center for Public Policy and Finance Graduate Associates.