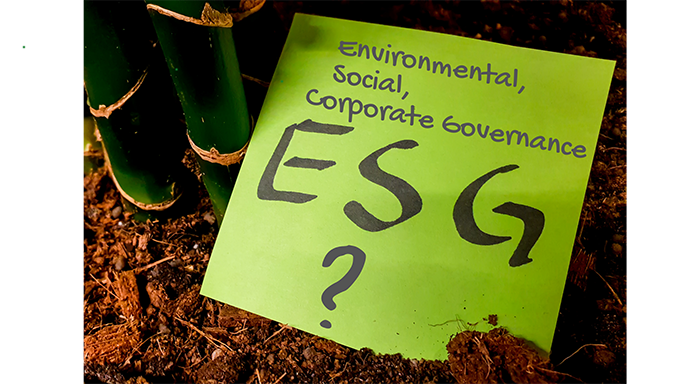 Date & Time
Mar 17 2022
12:15 PM - 1:20 PM
Speaker(s)
Richard Hutchinson, Boston Consulting Group
Michael Glotzman, The Coca-Cola Company
Tori Kaplan, Truist
Audience
Open to the Public, Registration Required
Please join us for a virtual, two-day symposium about corporate environment, social, and corporate governance (ESG) considerations and practices in the corporate, investment, and non-profit worlds. A single registration is needed for both days. You can opt to attend both days or just one.
Part I on March 17 will be an interactive conversation with corporate and non-profit leaders about how companies are responding to the growing investor and consumer focus on ESG concerns, as well as companies' efforts to use ESG metrics to improve the sustainability of their operations and minimize environmental harm.
Click here for Part II on March 24
Panelists: Richard Hutchinson, Senior Partner/Managing Director/Global Leader, Boston Consulting Group Inc, Michael Goltzman, Vice President of Global Policy & Sustainability, The Coca-Cola Company and Tori Kaplan, Chief ESG and CSR Officer, Truist Financial Corporation. Moderators: Dickson Bowman '24, Princeton University and Ashwin Mahadevan '22, Princeton University
___________________________________________________________
Richard Hutchinson leads Boston Consulting Group's Social Impact (SI) practice globally. 
Since joining BCG in 1993, Rich has largely focused on enhancing marketing, pricing, and commercial capabilities for clients across a range of industries, including health care, industrial goods, consumer goods, travel and tourism, and transportation. 
He also has a long history of deep engagement in BCG's SI work, including leading BCG's global partnership with Yunus Social Business. Rich has played a key role driving BCG's thought leadership across a wide range of SI topics as well, from addressing climate change to eliminating Hepatitis C. 
Throughout his client work, Rich drives bottom-line impact through the creation of new go-to-market strategies, superior execution tactics, and the development of organizational commercial capabilities. 
Passionate about building both BCG and great BCG teams, Rich has held a number of previous leadership positions including global leader of the firm's Marketing, Sales, and Pricing practice, founder and leader of BCG's Pricing Enablement Center, BCG's global Chief of Staff, and member of both BCG's Operating and Executive Committees.
---
Michael Goltzman joined The Coca Cola Company in 1997 and has worked in Africa, Asia, Europe and North America during his career, including serving as Director of Public Affairs & Communications across the Middle East, North Africa, West Africa, as well as Pakistan and Afghanistan. In 2017, he was named Vice President, Global Policy & Sustainability.
He received a Master Degree in Political Science at the Université de Bordeaux's Institute for Political Studies. He also holds a M.A. in international law and diplomacy from the Fletcher School of International Law & Diplomacy. He did his undergraduate work at Tufts University in Boston, Massachusetts.
He serves on the board of the Business Council for International Understanding, the International Tax & Investment Center, the US Council for International Business and the Pamela Harriman Foreign Service Fellowships at the College of William & Mary. He is the former co-chair of the International Food & Beverage Alliance (IFBA).
Tori Kaplan is the Chief ESG and CSR Officer for Truist. She partners with the company's executive, business and strategy leaders to develop, formalize and promote Truist's Environmental, Social and Governance (ESG) initiatives to align with the bank's purpose, mission and values. In her role, Kaplan analyzes external trends and benchmarks to inform near- and long-term goals; builds relationships with internal and external partners to advance Truist's ESG goals; and works across the enterprise to ensure corporate responsibility practices are embedded throughout the business. Previously, Kaplan was head of Corporate Responsibility at SunTrust, where she spearheaded the organization's first Corporate Responsibility report and led external reporting efforts to position the bank's corporate responsibility policies and programs. Prior to SunTrust, Kaplan led the Corporate Social Responsibility team at CSX for 13 years, where she was instrumental in developing industry-leading CSR, corporate philanthropy, stakeholder engagement, and crisis response programs and initiatives. Kaplan is a member of the Ethics, Business Practices, & Culture committee at Truist and serves in key roles in several industry organizations, including the Ernst & Young Sustainability Group in Atlanta, the Georgia Tech Sustainability Advisory Council, and the Bank Sustainability Roundtable.