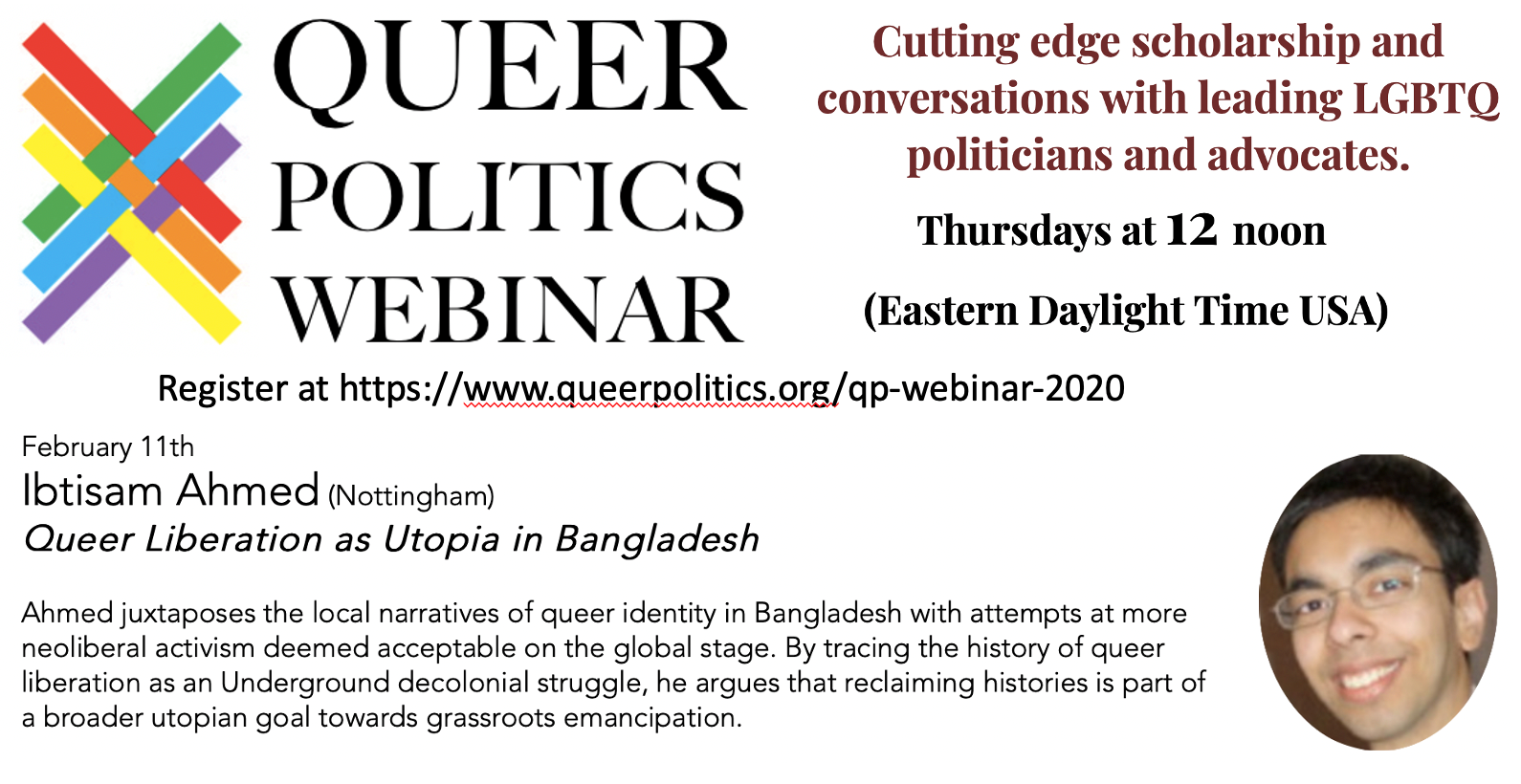 Date & Time
Feb 11 2021
12:00 PM - 1:00 PM
Speaker(s)
Ibtisam Ahmed (Nottingham)
Audience
Open to the Public, Registration Required
Ibtisam Ahmed (Nottingham)
Ahmed juxtaposes the local narratives of queer identity in Bangladesh with attempts at more neoliberal activism deemed acceptable on the global stage. By tracing the history of queer liberation as an Underground decolonial struggle, he argues that reclaiming histories is part of a broader utopian goal towards grassroots emancipation.
​We invite faculty, students, activists, advocates, practitioners and anyone with an interest in LGBTQ politics to sign up for our mailing list. The list will be used to distribute abstracts and the zoom link.
Register here to join the mailing list and to obtain the zoom link.
Please visit the website at  https://www.queerpolitics.org
Sponsored by:
Program in Gender and Sexuality Studies
Mamdouha S. Bobst Center for Peace and Justice
Princeton Institute for International and Regional Studies