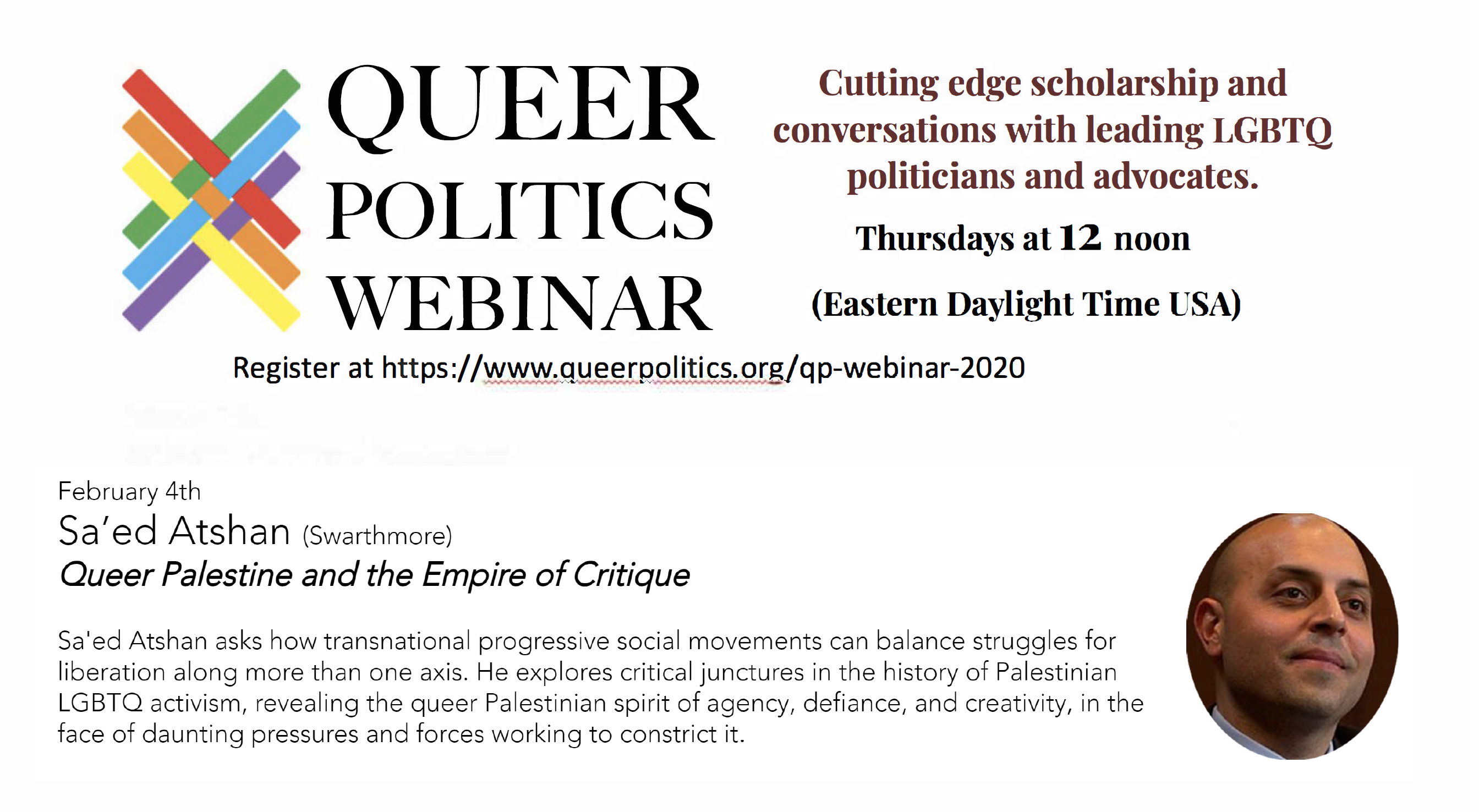 Date & Time
Feb 04 2021
12:00 PM - 1:00 PM
Speaker(s)
Sa'ed Atshan (Swarthmore)
Audience
Open to the Public, Registration Required
Sa'ed Atshan asks how transnational progressive social movements can balance struggles for liberation along more than one axis. He explores critical junctures in the history of Palestinian LGBTQ activism, revealing the queer Palestinian spirit of agency, defiance, and creativity, in the face of daunting pressures and forces working to constrict it. 
We invite faculty, students, activists, advocates, practitioners and anyone with an interest in LGBTQ politics to sign up for our mailing list.
We will use that list to distribute abstracts and the zoom link.
Please join the mailing list by signing up on our REGISTRATION FORM
Please visit the website at https://www.queerpolitics.org
Sponsored by:
Program in Gender and Sexuality Studies
Mamdouha S. Bobst Center for Peace and Justice
Princeton Institute for International and Regional Studies