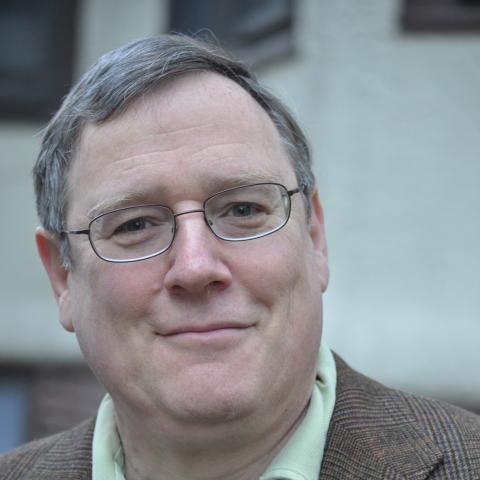 Lecturer and John L. Weinberg/Goldman Sachs & Co. Visiting Professor
Office:
A81 JR Rabinowitz
E-mail:
steven.strauss@princeton.edu
Biography
Princeton students only, if you would like to schedule an appointment, please use this this link: https://x.ai/calendar/strauss/appointment
Steven Strauss is a Lecturer and John L. Weinberg/Goldman Sachs & Co. Visiting Professor at Princeton University's School of Public and International Affairs. He has advised governments on public policy issues in the U.S.A., Europe, the Middle East and Asia.
Strauss has been cited, quoted or interviewed by news organizations such as: The New York Times, CNN, CNBC, The Guardian, The NY Observer, Mother Jones, Al Jazeera, The Canadian Broadcasting Corporation and other media outlets. He is a contributing columnist at:  USA Today, The LA Times, The New York Daily News and The Huffington Post.   At Princeton, Strauss has taught courses on the Future of Work (Fall 2020); Implementing Urban Economic Development; Leadership, Management and Strategy in Government; Smart Cities and Innovation in Urban Government; as well as Innovation and Technology in the Public Sector.
Strauss is the faculty lead for Princeton's annual conference on management in the public sector (links to the conference agendas are shown below):
Immediately prior to Princeton, Strauss was on the faculty of the Harvard Kennedy School of Government. From 2011 to 2012, he was an Advanced Leadership Fellow at Harvard University. In 2010, along with New York City Mayor Michael R. Bloomberg, Strauss was elected to the Silicon Alley 100.
Immediately prior to Harvard, Strauss was the founding Managing Director of the Center for Economic Transformation in the NYC government, and was responsible for NYC's strategic reviews of its major private sector industries (e.g., Financial Services.NYC.2020, Media.NYC.2020, Fashion.NYC.2020, EducationTechnology.NYC.2020, NYCEDC Innovation Index, and the NYC Game Changers initiative). This work identified major strategic moves for NYC's economic development, including a recommendation that NYC focus on higher-growth knowledge-based industries. Strauss's work resulted in numerous initiatives, including: Applied Sciences NYC (e.g., the NYC Cornell-Technion campus, and the NYU Center for Urban Science and Progress), General Assembly (an innovation campus in Manhattan's Flatiron District), the 160 Varick Street Incubator (in partnership with Trinity Realty and NYU-Poly), the NYC NextIdea Business Plan Competition, NYC BigApps, Hive@55, NYC Media Lab, and the NYC Entrepreneurial Fund.
Prior to his role with NYC, Strauss was with McKinsey & Company where he worked on health systems reform, economic development, and other strategy issues in the public and private sectors.
Strauss graduated from New York University with a BA. He received his Ph.D. in Management from Yale University in 2002.
To signup for Strauss's mailing list (to receive research, cases and OpEds as published) please use this link: https://tinyletter.com/SSStrauss
Selected Media Appearances 
"Interviewed on Let's Get After It with Chris Cuomo", SiriusXM, (February 21, 2019)
"Interviewed on Bloomberg Markets AM with Pimm Fox and Lisa Abramowic", Bloomberg (November 27, 2017)
"Take that, Jimmy Kimmel", The New York Times  (September 22, 2017)
"An Office Hour with Prof. Steven Strauss", NPROne (February 2017) 
"Interview with Lisa Wexler", Lisa Wexler Show WGCH (December 12, 2016)
"Interviewed by Tyler Mathisen, Melissa Lee, and Sara Eisen re the power of Amazon and Google", CNBC Power Lunch (September 23, 2016)
"Interviewed by Larry Mantle about: The big breakup: why some are calling for the end of tech industry giants", National Public Radio (July 5, 2016) 
"The Trump Card: Can the Donald really become president?", The Current on the Canadian Broadcasting Company (February 2016)
"Strauss brings wealth of entrepreneurial, policy knowledge to Wilson School", The Princetonian (November 30, 2015)
"Safe Haven", Outdoor Channel (April 1, 2015)
"Does Davos Actually Do Anything?", Pacific Standard (January 23, 2015)
"Dean Baquet Addresses NYT's Republication of Anti-Semitic Cartoons." POLITICO (January 8, 2015)
"Zakaria, Fareed - How Will Governments Respond to Technology Wave?", Global Public Square RSS. CNN (November 4, 2014)
 "Video Fareed Zakaria – When Bits and Bytes Jump Up Against Atoms", CNN (November 1, 2014)
"Is the Obama agenda compatible with companies like Uber?", CBS News (October 21, 2014)
"Israel: The impudence accompanying betrayal", Jerusalem Post (November 17,  2013)
"U.S. shouldn't complain about Israeli settlements. We're getting what we've paid for." The Dallas Morning News (November 13,  2013)
"The dysfunction of American politics", News-gazette.com (November 3, 2013)
"Would you approve of Congress ordering an attack on Syria?", Aljazeera.net (September 3, 2013)
"Could Federal Seizure Be the Beginning of the End for Bitcoin?", Mother Jones (May 14, 2013)
"Should Drug Testing Be Mandated For CEOs?", CNBC (April 8, 2013)
"Steven Seagal: The Complexities of Non-Violence", Forbes.com (March 1, 2013)
"Would Tax Cuts Lead to the Promised Land", Conference Board (October 23, 2012)
"New York woos Britain's hi-tech firms to counter weakened financial sector", The Guardian  (December 12,  2010)
"City Looks To Bolster Media Industry", The Observer (November 5, 2008)