Apr 20 2015
Source
Woodrow Wilson School
In 2008, a magnitude-7.9 earthquake struck China's Sichuan province, leaving more than 87,000 people dead or missing, and millions homeless. Three years later, the magnitude-9.0 Tohoku earthquake hit Japan, causing a tsunami that covered more than 200 square miles, killing more than 18,000 people and causing a nuclear meltdown at the Fukushima power plant.
These natural catastrophes motivated Princeton student Hanna Kim's senior thesis, "When Disaster Strikes: A Comparative Study of Civil Society Response to Earthquakes in China and Japan," and led her to travel to East Asia over winter break of 2014 to conduct field research. A major in the
Woodrow Wilson School of Public and International Affairs
, Kim also is pursuing certificates in East Asian studies and translation and intercultural communication.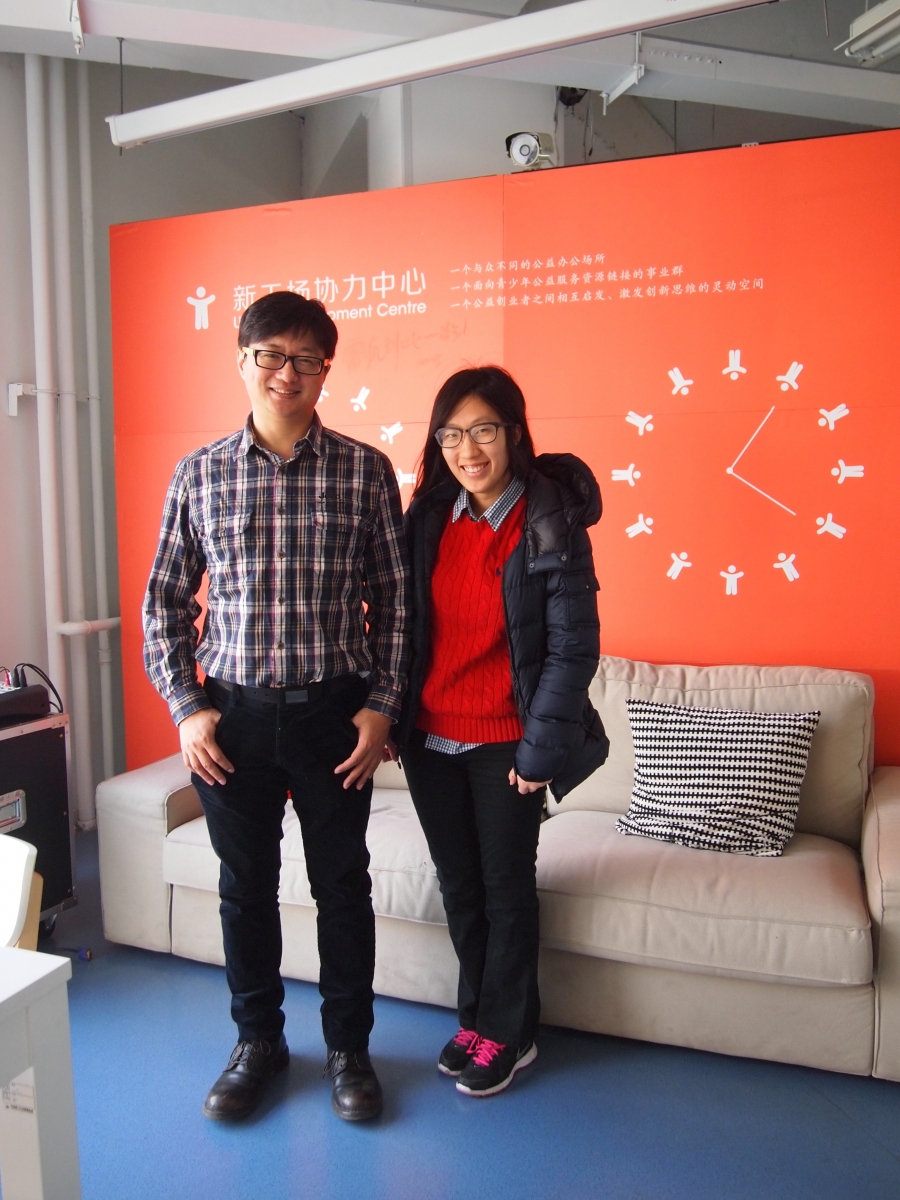 Kim was born in Wayne, New Jersey, but after living most of her life in Korea, considers Seoul her hometown. Fluent in Korean and Chinese, Kim plans to focus her career on U.S.-East Asia relations. She has been selected to the Wilson School's
Scholars in the Nation's Service Initiative
, and will begin in the master in public affairs program next fall, work for two years at a federal government agency, and then return for the final year to earn her degree.
In studying how China and Japan reacted to their natural disasters, Kim discovered how important it is to understand a country before critiquing how it conducts disaster relief.
"I expected to find obvious differences, but the factors that distinguish how people in the two countries react to catastrophe are much more subtle," Kim said. "It really has to do with the historical and cultural traditions that influence how people think about service and volunteerism, and how the political and institutional environments that the civil society is borne out of developed."
Each society has a different perception of division of labor, organization of volunteers, communication and the nature of personal relationships, Kim said. To better understand the perspectives of Chinese and Japanese citizens, Kim conducted several in-person interviews with volunteers as well as members of formal and informal nongovernmental organizations. In China, she visited Beijing and the Sichuan cities of Ya'an and Chengdu. Tokyo was her destination in Japan. Through her travels she gained a first-hand look that made her aware of how each country could improve policies to tackle disaster relief.
For instance, Japanese civil society has a structured and independent role in earthquake relief, with volunteer assignments and NGOs, Kim said. After the 2011 disaster, citizens worked alongside the government. During the 2008 crisis in China, civilians encountered bureaucratic hurdles, including that it is "nearly impossible to register as an NGO," Kim noted. The resulting lack of civic organization impeded recovery.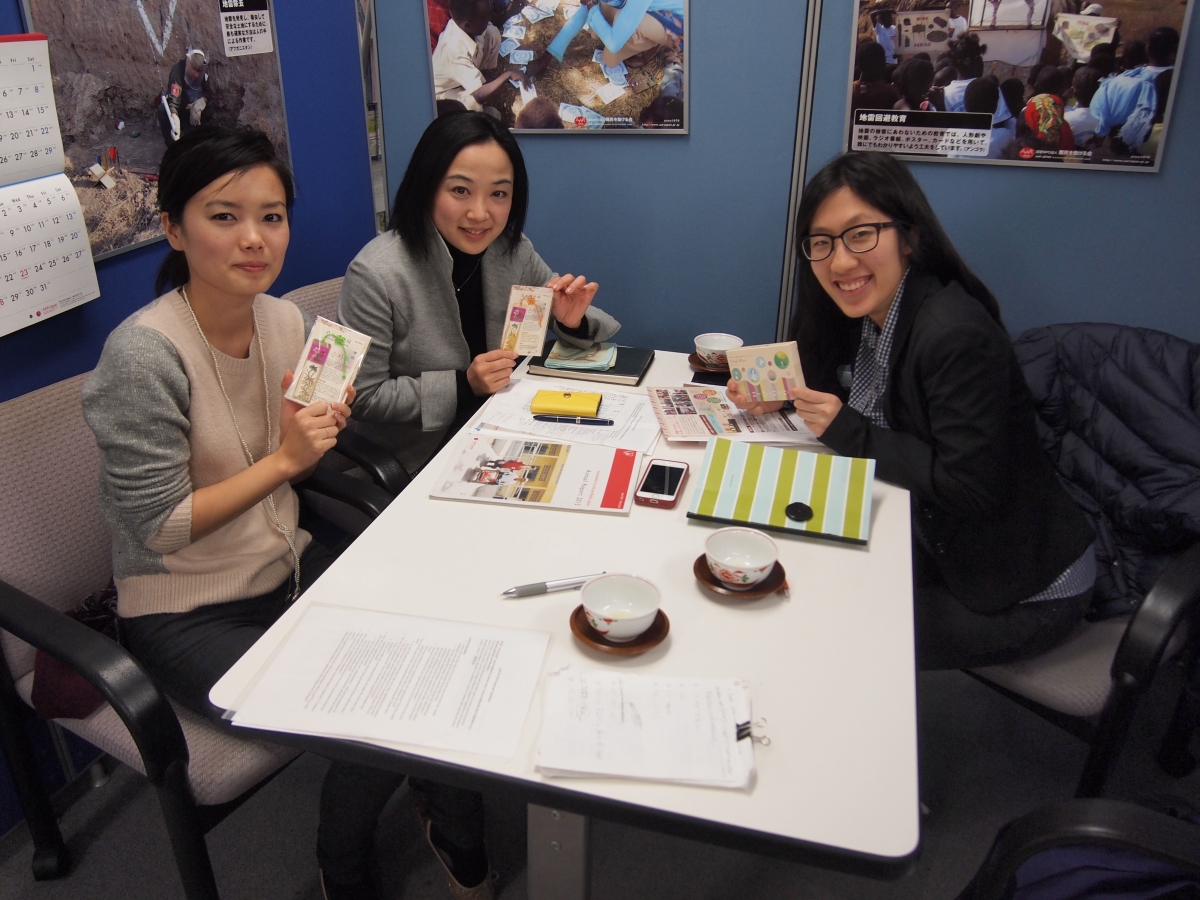 In her senior thesis, Kim examines how the Chinese reaction was rooted in a philosophy that volunteering is an individual moral responsibility rather than a government or group activity.
Added to this is the way interpersonal relationships are viewed in the two countries, she said. Mannerisms and procedures are the focus in Japanese society, which Kim considers a reflection of the cultural belief that formality signifies legitimacy. But while this formality may have allowed for more organization, the country's strict adherence to procedure slowed down relief efforts. In contrast, connections within the Chinese civil sector are informal and personal, and became responsible for mobilizing efforts within that country's limited civilian organizational structure.
"Many applauded Japan as a powerhouse of disaster relief compared to China, with its logistical issues," Kim said. "Many see the personal relationships in China as corrupt. However, what I found is that personal relationships in China actually give citizens more control. These friendships give them strength to take action quickly, while Japan is slowed down by formal procedures. Time is precious during disasters — the first 48 hours is when people live or die."
To this end, Kim observed the widespread use of the messaging application WeChat in China. The platform easily connected volunteers after the earthquake, issuing the swift mobilization of relief efforts.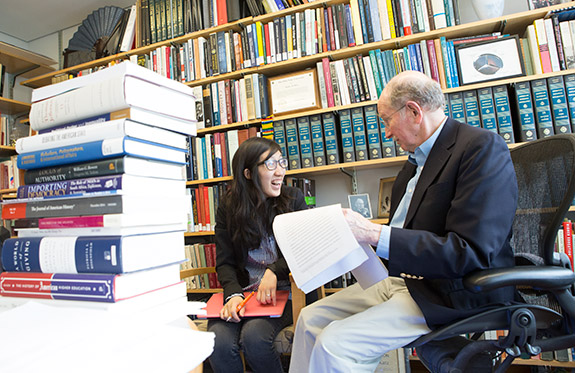 One policy change Kim proposes is allowing civil society to organize in China, reducing government obstacles and preventing an ad hoc approach when disaster strikes. To combat the often-delayed call to action in Japan, Kim suggests that the Japanese government support innovation in communication technology. Such changes bolster civil society, which will inevitably strengthen their respective governments and countries overall, Kim said.
She sees her senior thesis as the culmination of all she has learned at Princeton.
"My main focuses here have been policy, language and translation," Kim said. "I wanted to use my Chinese, which I started learning freshman year. I also wanted to do the policy analysis that I have worked on at Woodrow Wilson and translate language."
"Hanna has been a pleasure to work with," said Kim's adviser Stanley Katz, a lecturer with the rank of professor in public and international affairs at the Wilson School. "She has come up with a fascinating way to compare Chinese to Japanese responses to earthquakes over the past decade."
Kim credits her success in large part to support from her Princeton and Wilson School communities, noting the compatibility with Katz as an indispensible aspect of the adviser-student relationship.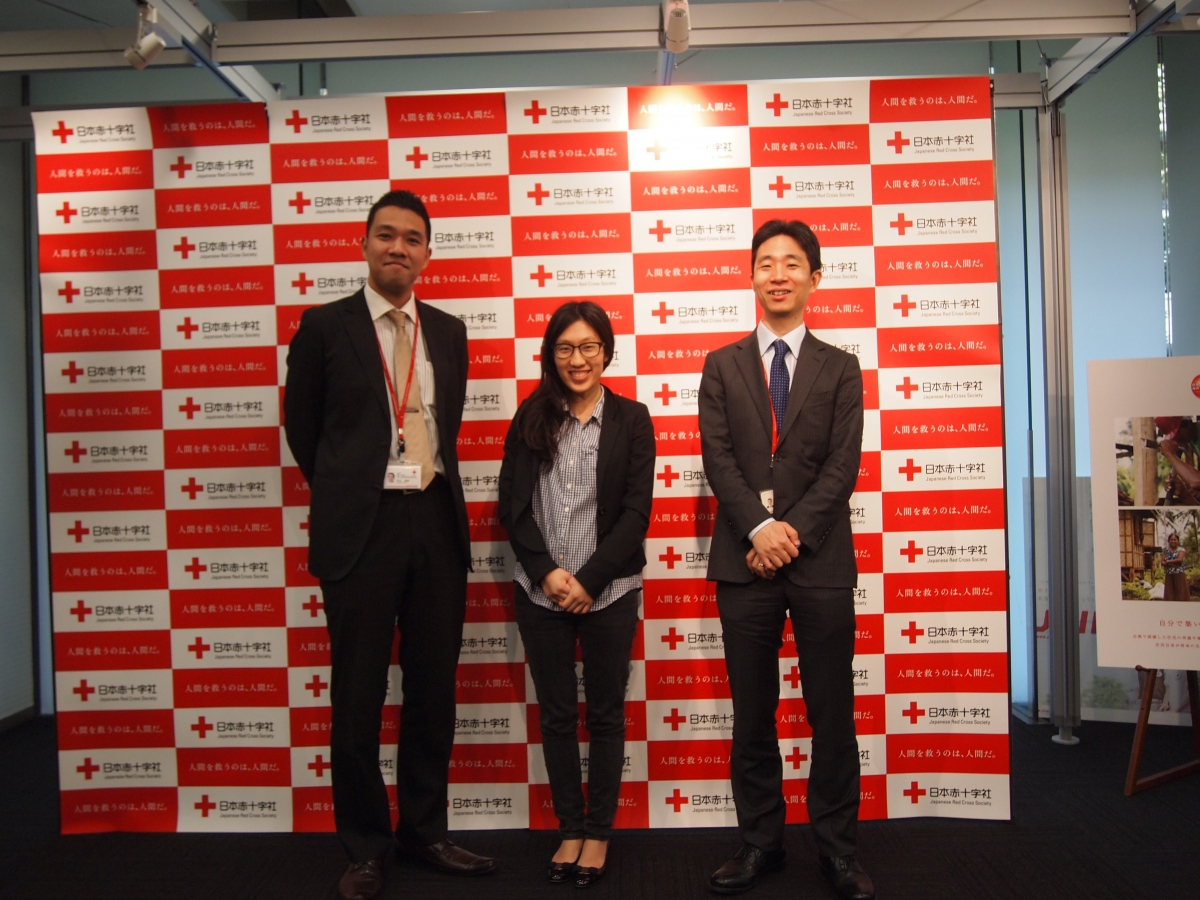 "Style match is essential," Kim said. "Professor Katz is very good with giving specific feedback to enhance the details. At the end of the day, he wants his students to be proud of their work and believes the amount of effort you put in reflects your investment and care for the subject."
During her time at the Wilson School, Kim has concentrated on human rights and foreign policy. She regards the value of human dignity as a common tie between societies, which she says is fundamental in foreign policy. She asserts that, in addition to policy knowledge, a cultural and historical sensitivity is imperative, and one that she'll bring to her future work. 
At Princeton she has been part of the International Relations Council, the East Asian Undergraduate Conference, the Wilson School's Honorary Debate Panel, Mock Trial and Orange Key student tour guide service.
Kim also studied abroad in Beijing and Oxford, England, and has held several internships including the Department of State's Bureau of Democracy, Human Rights and Labor; the U.S. Agency for International Development; Korean Red Cross; and the Danish Institute for Human Rights as it advised the Cambodian government on legal reforms. She also was a junior fellow of the Stanford Law School China Guiding Cases Project, and studied Chinese case law and the issues of poverty and disability in the developing world.
"At the time I didn't know how this was shaping me," Kim said. "But in the end all these experiences made clear what I want to do."
For now, Kim is reveling in reaching the pinnacle of her undergraduate journey.
"The thesis represents all that I've learned, and it challenged me to use that knowledge in a real world context. It also reflects all the personal relationships I've established through my four years here," Kim said. "When you work on a thesis for a long time, you develop an affection for it. It's because it's yours. It's what you created."