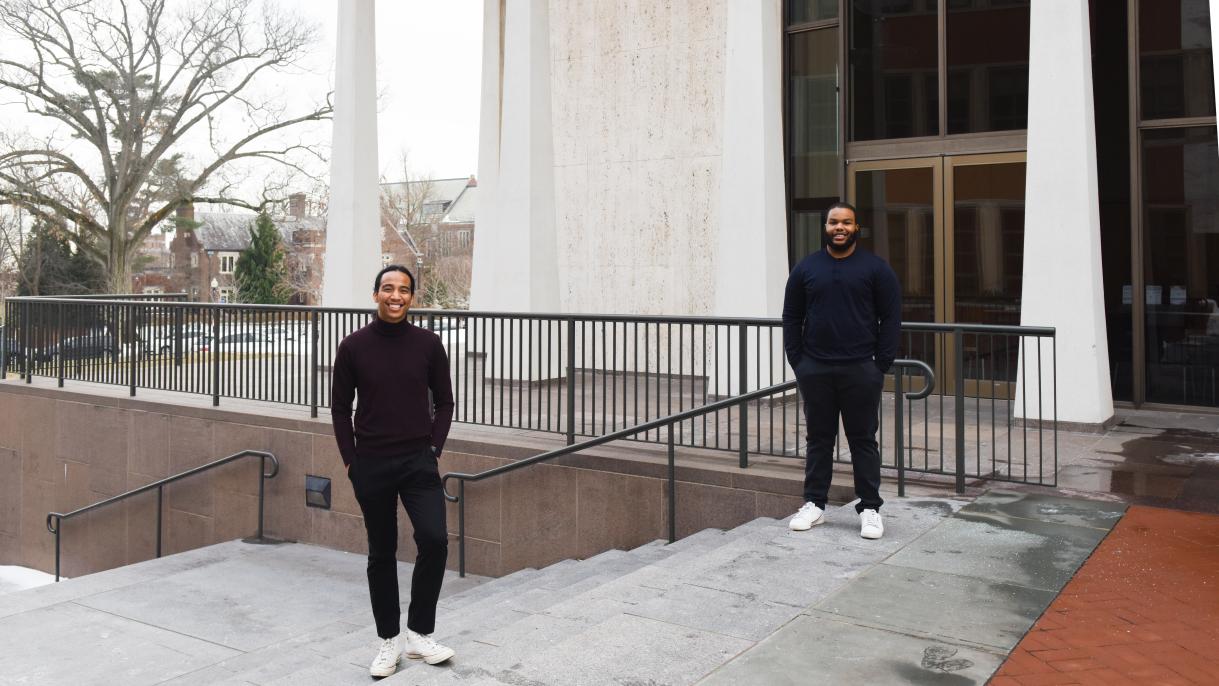 Data Science Program Provides Analytical Tools to Newly Minted College Students From Diverse Backgrounds
Feb 03 2022
By
Hannah Williams and B. Rose Huber
Source
Princeton School of Public and International Affairs
In fall 2021, Princeton's Empirical Studies of Conflict Project (ESOC), with support from the School of Public and International Affairs (SPIA) and the Data-Driven Social Science Initiative, launched the ESOC Fellowship for Data-Driven Research, a program that prepares recent college graduates from underrepresented backgrounds to conduct data-driven research.
The inaugural fellows are Hanjatiana Nirina Randrianarisoa, a graduate of Trinity College, and Chris Buckley, a graduate of the University of Illinois Urbana-Champaign, who are both already at Princeton actively pursuing their research projects.
Both Randrianarisoa and Buckley are participating in the one- to two-year program, studying topics ranging from fake news and misinformation to social media and policy preferences. They support faculty and graduate students in their research, while also receiving training in the data sciences, as well as mentorship.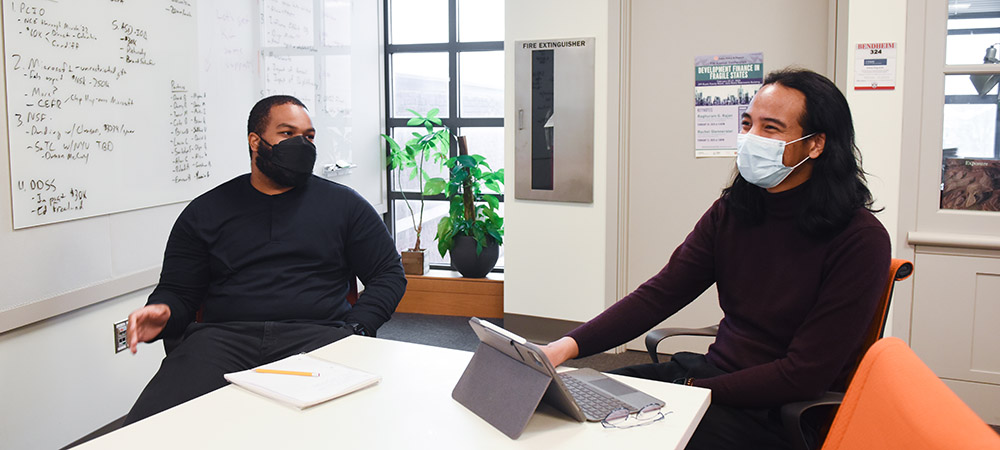 "We launched this program as part of ESOC's commitment to Princeton's and SPIA's diversity, equity, and inclusion initiatives, and we're absolutely thrilled with our fellows and the contributions they are making to our research. Our hope is that they will consider pursuing graduate study and careers that make intensive use of their newly acquired data skills," said Ethan Kapstein, associate director of ESOC.
Prior to beginning their fellowships, Randrianarisoa and Buckley participated in an intensive 10-week training program, preparing them to contribute to data production, aggregation, and analysis. The course draws liberally from existing data processing and visualization courses, econometric texts from research papers, and course books. It is open-source and available here.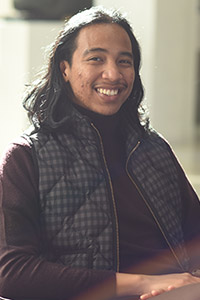 Randrianarisoa, an Antananarivo, Madagascar, native, said the initial training program introduced him to different areas of research he hadn't considered prior to the program. "I never thought I'd learn how to use geolocation data in research, for example," Randrianarisoa said. "The training exposed me to a lot of different areas of research that I wasn't aware of before."
And although the program training was challenging at first, Buckley said the end result was worth it.
"The training program was pretty grueling," Buckley said. "The first week was a refresher for data science and coding, but then we started doing more theory, which was daunting for me since it wasn't in my background. But we finished it, and I did my capstone project and am now working with professors on their projects. I love the research I'm doing right now."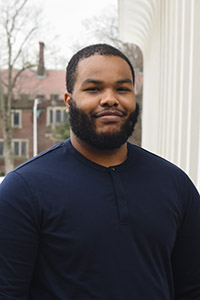 Buckley is now working with Andy Guess, assistant professor of politics and public affairs, and Thomas Fujiwara, associate professor of economics and international affairs, analyzing Twitter data for projects studying social media, misinformation, and policy preferences. Randrianarisoa is working with Kapstein; Kristopher Ramsay, professor of politics; and Jacob N. Shapiro, professor of politics and international affairs, on different projects related to development finance and misinformation.
As part of their fellowships, Randrianarisoa and Buckley have weekly check-ins with Yining Sun and Nilima Pisharody, who are both research specialists, to ensure they're on track with program benchmarks. Both fellows said they are appreciative of the opportunity to expand their skill sets and work alongside experts to practice different approaches to research.
"It meant a lot to be chosen for this program," Buckley said. "This is exactly what I was hoping to do. I wanted to keep doing research and work with professors before applying to graduate schools or searching for research jobs or jobs in the public sector. This is a really important opportunity for me and my career goals."
Randrianarisoa shared a similar sentiment about the experience. "I'm most grateful to be able to conduct groundbreaking research with globally prominent professors and researchers," he said. "In Malagasy, we have a saying, 'education is the greatest form of inheritance.' And working at an institution like Princeton is a dream of mine, my parents', and my grandparents' come true."