Feb 26 2015
Source
Woodrow Wilson School
Paul Frymer, associate professor in the Department of Politics, has been named director of the Program in Law and Public Affairs (LAPA), a joint venture of the Woodrow Wilson School of Public and International Affairs, the Princeton University Center for Human Values and the Office of the Provost. Comprised of Princeton University professors, fellows and visitors, LAPA explores the role of law in constituting politics, society, the economy and culture.
Frymer has been affiliated with LAPA for six years with appointments as faculty associate, executive committee member and acting director. His work focuses at the intersection of American politics and law with particular interests in civil rights and labor law as well as national constitutional development.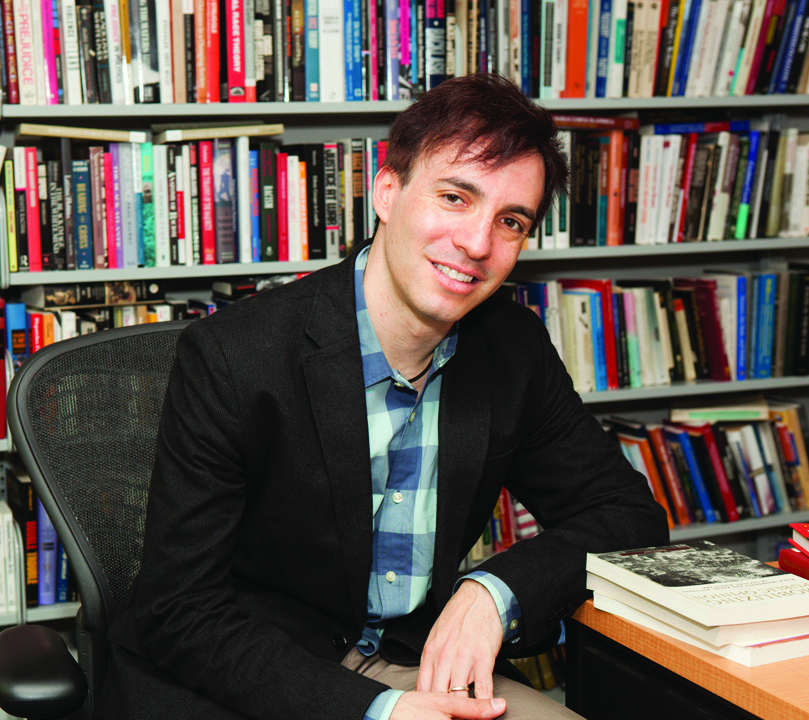 "We congratulate Paul on his new appointment as director," said Cecilia Rouse, dean of the Wilson School. "To this position, Paul brings a wealth of knowledge regarding American politics and the law. His leadership will allow LAPA to maintain its position as a place for all law-engaged faculty at Princeton."
"I'm very honored to have this opportunity and excited to engage with LAPA's vibrant intellectual community," said Frymer.
Frymer succeeds Kim Lane Scheppele, Laurance S. Rockefeller Professor of Sociology and International Affairs at the Wilson School and Princeton University Center for Human Values, who has served as LAPA director for the past 10 years. Scheppele joined the Princeton faculty as director of LAPA in 2005 after nine years at the University of Pennsylvania Law School. Her work focuses on the intersection of constitutional and international law, particularly in constitutional systems under stress.
"Kim has had a spectacular decade as director of LAPA. The whole LAPA community owes her a debt of thanks for her imagination and indefatigable energy," said Charles Beitz, director of the University Center for Human Values, which, along with the Wilson School and the Provost's Office, is one of LAPA's organizational sponsors.
"We thank Kim for her tremendous dedication and service to LAPA," Rouse said. "Thanks to her innovation and leadership, LAPA has become a leader in teaching and research related to the law."
Founded in 1999, LAPA facilitates teaching and research on law throughout the University by coordinating the efforts of law-engaged faculty around Princeton, adding the expertise of a set of extraordinary fellows and visitors, and running a series of seminars, guest speakers, workshops and conferences. LAPA hosts an annual retreat for law-engaged faculty, graduate students, fellows and visitors and also organizes a biweekly seminar, which serves as a forum for faculty and guest speakers to present cutting-edge work on law and law-related phenomena.
LAPA's inaugural director was Stephen J. Macedo, the Laurance S. Rockefeller Professor of Politics. Macedo was succeeded by current Princeton University President Christopher L. Eisgruber, who served in the role for three years before being appointed Princeton University Provost.
For more information about LAPA, click here.