Sep 13 2023
Source
Princeton School of Public and International Affairs
June and July usually mark a time of rest and relaxation in higher education, but for students looking to polish their public policy prowess, Princeton's Junior Summer Institute (JSI) is the place to be.
For nearly 40 years, Princeton's School of Public and International Affairs (SPIA) has hosted a Junior Summer Institute to prepare students from diverse backgrounds for graduate study and careers in public policy.
"The future of equitable public policy in our society requires representation, experience, and knowledge from diverse voices," said SPIA Associate Dean of Diversity, Equity, and Inclusion, Rayna Truelove. JSI provides an entry point into the policy world."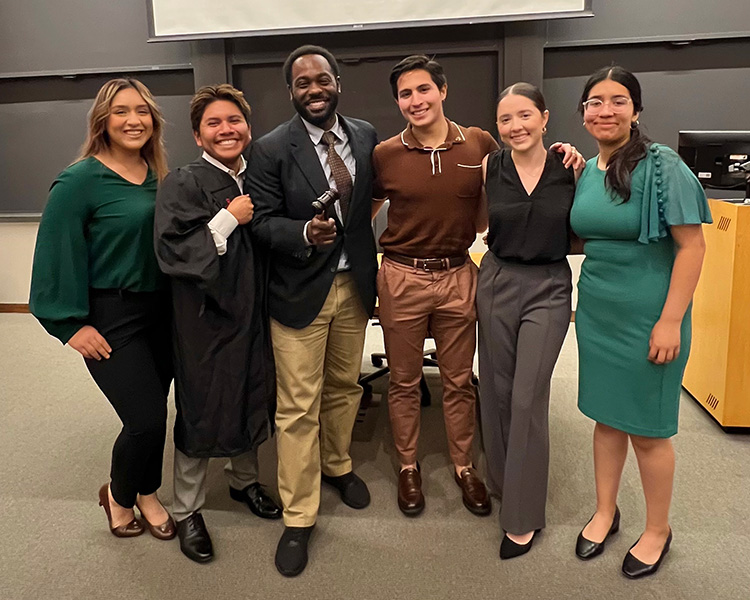 This year, 27 students ventured across the United States to Princeton to develop the skills that are essential for the analysis, evaluation, and development of future public policy professionals. The cohort completed classes in microeconomics, statistics, public policy writing, and pursued a course centering on domestic or international policy. At the end of the summer program, students presented policy research on topics important to them and their future aspirations.
"At its core, Princeton's JSI is preparing future leaders of public policy and international affairs," said Ariel Matos, associate director of DEI programs and director of JSI. "Through a rigorous and supportive community, our students are better equipped to navigate today's pressing public policy challenges. We want to ensure they have the requisite foundation to be competitive for graduate schools and professional careers with public policy."
But JSI's impact is best told through the students who experienced it. Brandon Karagozian made the trip from California, where he is a senior at Pomona College, to learn how to "bring marginalized needs to the forefront within spaces that historically excluded us," he said.
His interests best aligned with the domestic policy option and his final presentation spotlighted the difficulties in judging good moral character in immigration law.
"My peers and I have all been affected by the U.S. immigration system," he said. "This project allowed everyone to collaborate meaningfully and reimagine a more inclusive and less draconian system."
And while the summer program always inevitably comes to an end, for a group of students who might never have envisioned Princeton University in their education plans — the future feels unlimited.
"This program is an affirmation that Princeton is possible, for this incredible cohort and many others from across the world," Matos said.
Or, as Karagozian put it: "Princeton taught me that I have a voice and one that matters in policy making."
Interested in the JSI program? Apply by November 1.