Mar 03 2022
Source
Princeton School of Public and International Affairs
Paul Lipton, a dedicated member of the dean's senior leadership team at the Princeton School of Public and International Affairs (SPIA), has been named senior associate dean for academic administration, effective March 7.
A longtime higher education administrator and educator, Lipton currently serves as associate dean of the undergraduate program at SPIA, where he has led and shaped the undergraduate academic curriculum and policies, as well as serving as an advisor to students and a liaison to other units at Princeton University. Working with a faculty committee, he led an undergraduate curriculum review at SPIA to strengthen intellectual cohesion and community among juniors and seniors.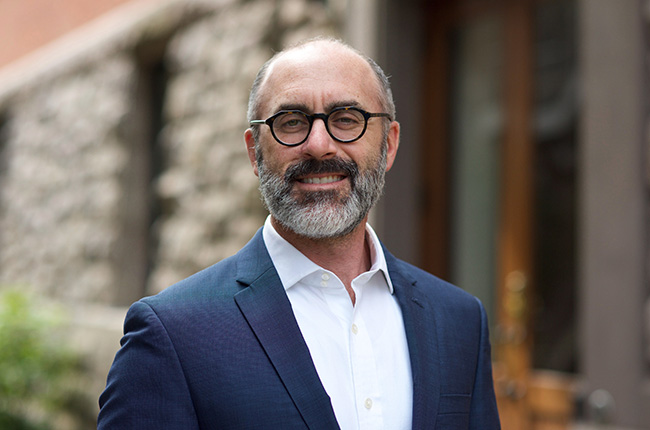 In this newly created role, Lipton will steward all aspects of SPIA's undergraduate and graduate academic programs, serving as an integral member of Dean Amaney Jamal's leadership team, reporting to Miguel Centeno, executive vice dean. Lipton will be responsible for overseeing curriculum management, scheduling, student advising and related services, graduate admissions, and graduate career development and alumni relations.
"I am delighted Paul will step into this important new position at the School, where he will ensure excellence and coherence across our academic offerings in support of my strategic initiatives — with a strong focus on diversity, equity, and inclusion; internationalization; public engagement; the data sciences; and other school-wide activities," Jamal said.
"I am honored to be selected for this new position and excited to help steward the School's academic programs to further enrich and draw together its already dedicated community of students, practitioners, and scholars, as well as support Dean Jamal and her vision for SPIA and its broader community," Lipton said.
As senior associate dean, Lipton will also serve as SPIA's departmental representative to University committees and as a voting member of the program's faculty committees on curriculum, advising, and prizes. He will also work closely with the faculty chairs of each of the School's academic degree programs, including the undergraduate program, the Master in Public Affairs, Master in Public Policy, and Ph.D. programs.
Lipton will manage four academic administrators who together oversee a total staff of around 19. He will also have direct oversight and responsibility of SPIA's academic budget.
In addition to overseeing the Undergraduate Program Office, Lipton launched several special projects in his role as associate dean. He's also been working to establish a policy advocate clinic, which would allow students to engage with nongovernmental agencies and state and federal government policymakers on policy initiatives. In addition, he's leading planning around a potential annual policy "hackathon," or challenge, bringing together undergraduate and graduate students, faculty, and practitioners to collectively work on a particular policy question.
Prior to joining SPIA, Lipton held several appointments focused on undergraduate programming at Boston University, serving as associate director of Boston University's Kilachand Honors College and director of the Undergraduate Program in Neuroscience, among other roles. He also has extensive teaching experience through tenures at Boston University and Bowdoin College. Read more about Lipton's background here.
He earned his doctoral degree in psychology from Boston University, a master's degree in neurobiology and behavior from the State University of New York at Stony Brook, and a bachelor's degree in economics from the State University of New York at Buffalo.