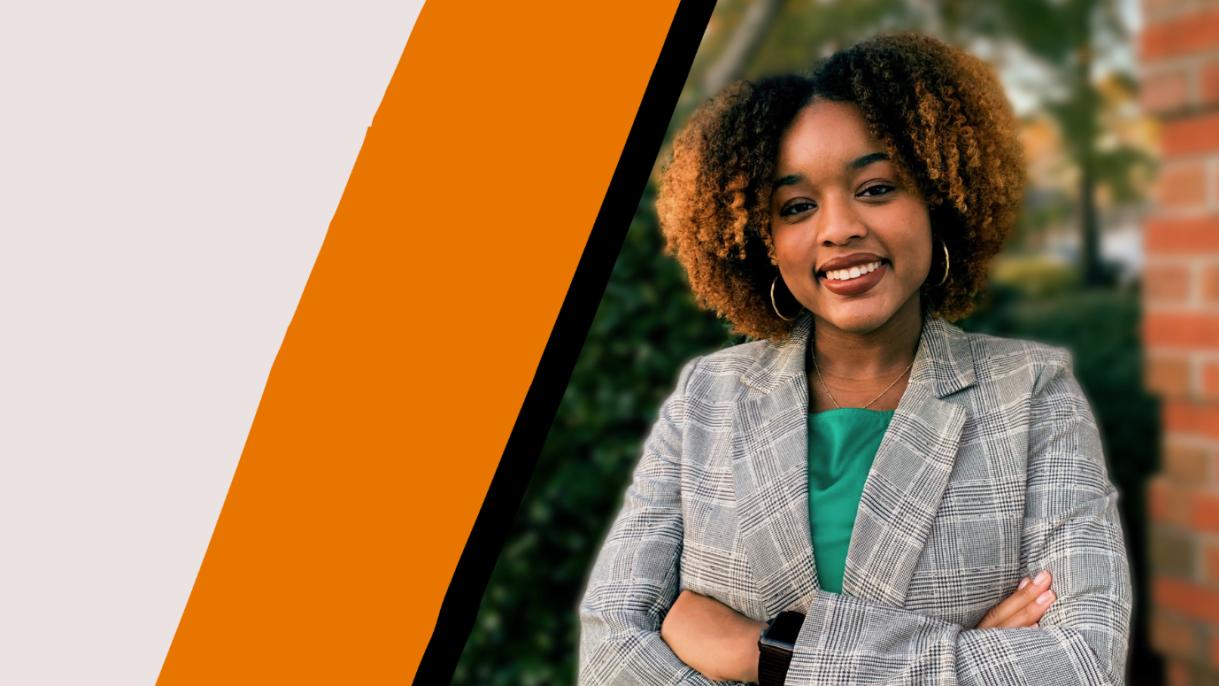 #PolicyProfile: Mikala Parnell '23
Mar 10 2023
Source
Princeton School of Public and International Affairs
"I lived in the South most of my life, often in suburban and predominantly white communities, and I was very aware of the space that I was in. I was taught from a young age the importance of advocating for the needs of myself and my community of Black women, especially in spaces where we often go unacknowledged. I brought that service and advocate mindset into my studies at Princeton, and it has really affected the types of things that I want to research and want to work on in the future.
I want to be an advocate, not just for the people at Princeton, but also for all the Black women who benefit from my work and from my interests."

Mikala Parnell '23
"I'm very involved in Our Health Matters, which is a club that specifically looks at the health and well-being of Black women on campus. As the current president, my top priority is to network on behalf of and engage with Black women, providing resources and fighting for equity in spaces they were typically underrepresented. We've done some interesting outward-facing events about issues like medical racism, self-care, and professional development. We've also had the opportunity to grow and work with the administration to create really empowering events for other Black women on campus. Being involved in that club has positively impacted my Princeton experience and influenced how I think about things. I'm very passionate about health policy and health inequalities. My plan after graduating from SPIA is to go to law school, hopefully somewhere closer to home. There are problems in the South, but I also think there's an opportunity to do some good. Being at Princeton has been a very unique experience and also a very privileged one. I hope to take the education I've gotten here and then hopefully the education that I'll gain in law school and put myself in spaces where I don't see people like me and use those spaces to be an advocate and a supporter. I hope that I'll be in a position of influence that allows me to really speak up for myself and others."
At SPIA, We Care
Our Community
We are committed to ensuring that all members of our diverse community feel respected, supported, and valued both inside and outside the classroom. We seek to strengthen the capacity of our students to promote equity and foster inclusion while here and in the broader world.