Nov 07 2022
Source
Princeton School of Public and International Affairs
Sixty years after the Cuban Missile Crisis, the threats posed by nuclear weapons are as relevant as ever.
Since 2020, the Princeton School on Science and Global Security has brought together next-generation scientists and engineers from around the world to learn technical and policy perspectives on how to reduce and end the threat from nuclear weapons. This year's gathering was held Oct. 15-19.
The School is organized by Princeton's Program on Science and Global Security (SGS), part of the School of Public and International Affairs (SPIA). SGS, founded in 1974, conducts scientific, technical and policy research and outreach to advance nuclear arms control, nonproliferation, and disarmament.
Zia Mian, physicist and co-director of SGS, said the School's goal is to provide skills and insights to young scientists, encourage and inspire them to investigate new ideas, and foster an international community of such researchers.
"We're trying to help find and train the next generation of people to think about how to connect their science and technology to nuclear arms control, nonproliferation, and disarmament policy to make the world more peaceful and safer." Mian said.
SGS co-director, Alex Glaser, an Associate Professor at SPIA, noted that his own career as a scientist in the nuclear policy field began when he first participated in a forerunner of the Princeton School held in 1997. There, he met Frank von Hippel, the co-founder of SGS, as well as Mian, and others from the Princeton team and decided to focus on arms control physics.
"It was inspiring then to see that there is an international community of scholars that cared about these issues. And it is exciting to see a new generation of researchers now," Glaser said.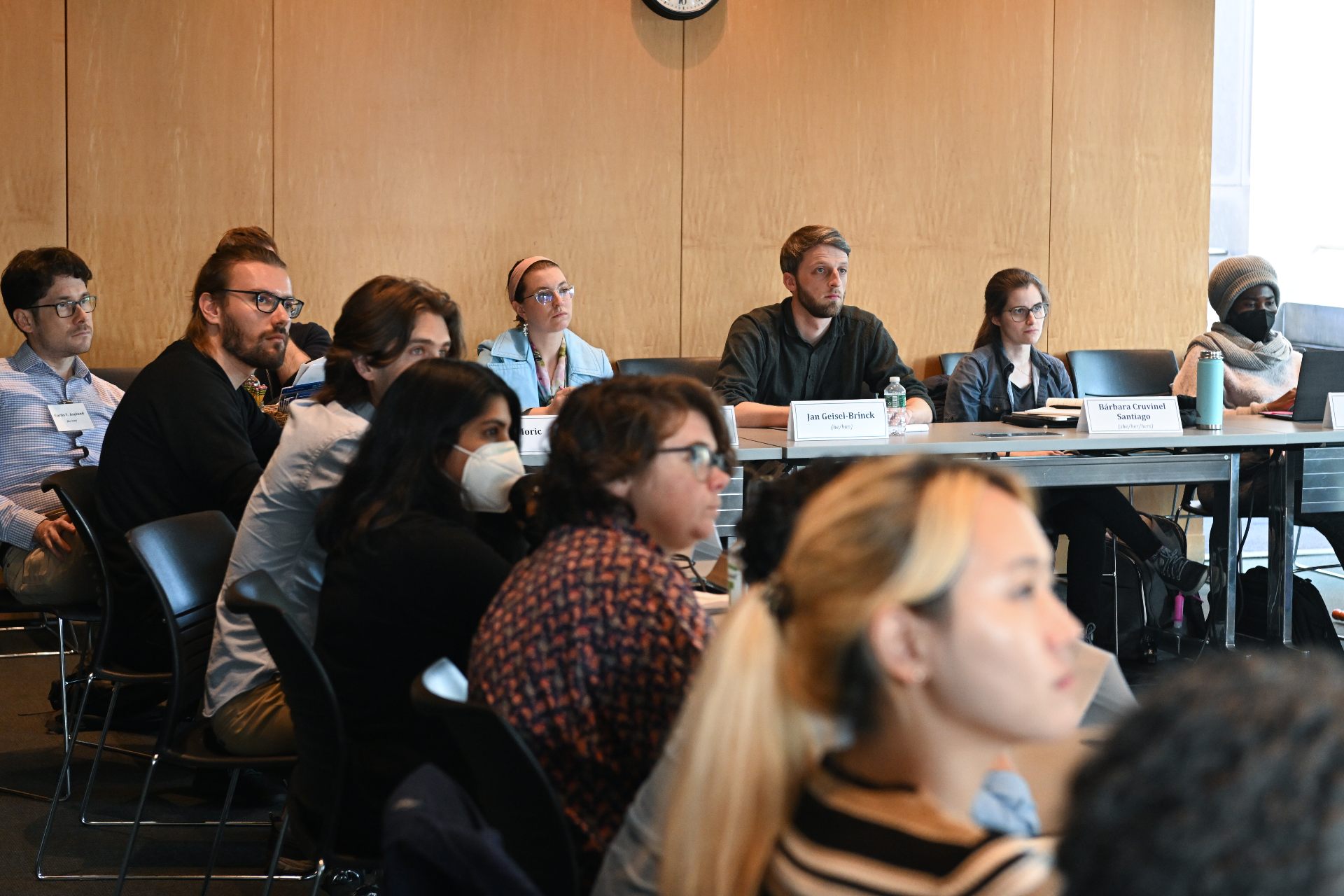 In building such a community, SGS has been deliberate in its recruitment, focusing on young scientists interested in engaging in national and global security policy processes. Igor Moric a postdoctoral researcher at SGS, a lead organizer of the 2022 School, explained the merging between policy and physics is immensely important when discussing nuclear weapons.
"Science and technology play a huge role in global peace and security, especially in terms of nuclear weapons, as we see currently in the Russian-Ukraine War," he said. "Having people trained in science and engineering think about these issues is really important."
In recruiting for the School, SGS also has focused on expanding the diversity of the young researchers that can participate in order to bring different perspectives into the conversation.
"Our goal is to build a diverse national and international community of people who can share a set of values, a common understanding, and a common commitment to bring the best science and analysis to solving the global security problems created by nuclear weapons," Mian said.
Bárbara Cruvinel Santiago, a fifth-year physics Ph.D. candidate at Columbia University working on astronomical instrumentation under a NASA fellowship, was one of 30 presenters at this year's SGS School.
A native of Brazil, Cruvinel Santiago's presentation focused on the ratification process of the Treaty on the Prohibition of Nuclear Weapons (TPNW) in Brazil.
In addition to sharing her own research with those in attendance, Cruvinel Santiago said a big takeaway from the SGS School is the opportunity to hear from others.
"When you're in a room like that, it's really inspiring," she said. "Since everyone is talking about different things, I was exposed to a bunch of different topics that I had not really thought about before. It was interesting not just to be exposed to the research and what's already been done but also to get an idea of what still remains open to be done."
Curtis Asplund, an assistant professor in the Physics & Astronomy department at San Jose State University, focuses his research on the current state of U.S. policy on plutonium pits.
"It was a great opportunity to talk about nuclear weapons with other people who are interested in it, are knowledgeable about it, and in some cases, are experts who have focused their whole careers in this field," he said. "It's been a really meaningful experience."
Dory Peters, a second-year Ph.D. student in Cornell's mechanical engineering department, presented on potential alternative sources for fueling nuclear reactors in the United States and the European Union. This is critical because western powers such as the U.S. and the E.U. may impose additional economic sanctions on Russia in response to the country's invasion of Ukraine.
"In fields such as physics or engineering, you rarely ever see the immediate effects of your research or of your own technical field," Peters said. "But for the first time, you can see it being applied to everyday occurrences and to specific problems within public policy and research, like what's going on now in Russia and Ukraine."
While the topics themselves are important, SGS also provides immensely valuable networking opportunities for current graduate students and post-doctoral researchers.
"You can actually feel the weight of what SGS has done and the network it's created," Peters said. "Being at Cornell, it's sometimes hard for me to find people within my area of expertise, but Zia (Mian) and others I've met here have pointed me to so many people."