Sep 12 2022
Source
Princeton School of Public and International Affairs
Statistical programs like Stata, R, and Python are second nature to fifth-year Ph.D. student Derek Wenning. With a focus in finance, macroeconomics, and spatial economics, data sciences are everyday tools in Wenning's line of research.
For many others, however, data can be a foreign language, which can be daunting and intimidating for young researchers.
As a result, the Donald E. Stokes Library created its Stokes Visualization Hub, or Viz Hub for short, in fall 2019 to support the interdisciplinary digital research and information visualization needs of the University and specifically the Princeton School of Public and International Affairs (SPIA).
"The idea behind the workshops is to give students data analysis skills they can implement here and wherever they go beyond Princeton," said Ofira Schwartz-Soicher, social sciences data and sociology librarian at Stokes. "If they become involved in policy analysis, they have some preliminary exposure and familiarity with the tools and will have built the skills here if they choose to do so."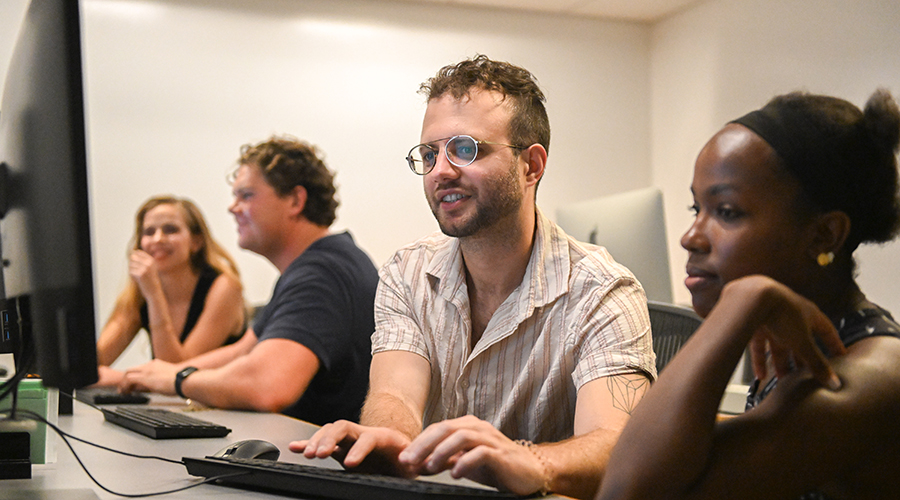 Through the program, Stokes staff and experts from other departments work to design and teach workshops focusing on data visualization, quantitative and qualitative data analysis, and the digital research process.
This is particularly important as the role of data sciences in public policy continues to grow.
"It's clear there's a convergence between data and policy," said Ameet Doshi, head of Stokes Library. "Even though big data is available, it's an intensive process to clean the data to make it usable. We have experts on hand who can help make this a more efficient and more productive step."
In addition to the workshops on data analytics and visualization, the Stokes Viz Hub also offers one-on-one consultations.
Wenning works as a Viz Hub consultant, meeting with students to help them work through data sets from their research. So far, that has included everything from Census data regarding crime rates, to surveys to understand the effect of parental leadership on relationships.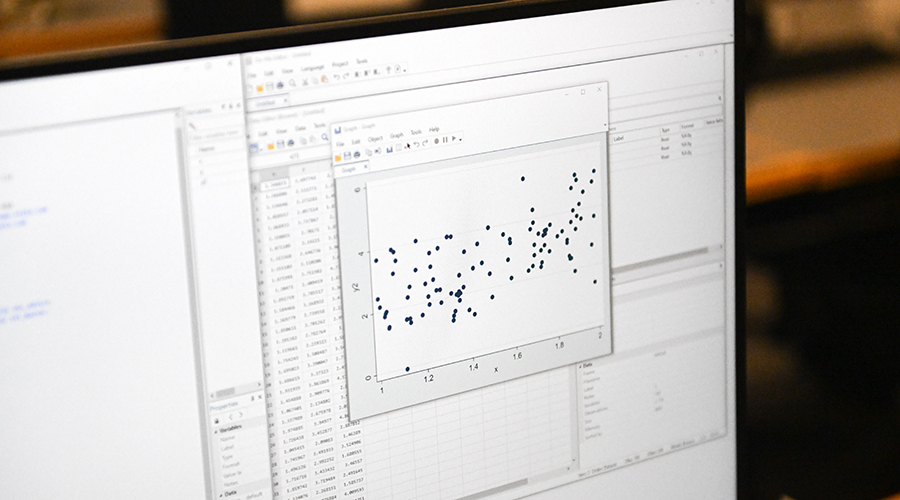 "A lot of them have been these types of sociological issues that are very policy-based," he said. "I think it's really great that people who might not even have a background in data have been able to come use this service because we teach them how to think through this."
Wenning said that operating as a Viz Hub consultant is as rewarding as teaching.
"It's fun to see that light bulb click," he said. "It's incredibly wonderful to see a student who's struggling with understanding something that they're trying to do, something they're trying to create, and help them push through it. When they finally get it and see a result that is actually working — that feels great for them and for me."
The Stokes staff is particularly proud to bring such a unique service to Princeton's campus. It's also timely, as data science is a strategic priority of SPIA Dean Amaney Jamal, as well.
"Princeton is on the cutting edge of providing this service, especially for undergraduate students," said Schwartz-Soicher. "SPIA felt there was a need for more support for their students, and Stokes was the right place, especially since we have both the space and the skills."
This fall, the Stokes Viz Hub will function in person for the first time, having only operated on a virtual basis since its first workshop in spring 2020. The one-on-one consultations and workshops will now be centralized in the library's e-classroom.
To learn more about the program, visit the website.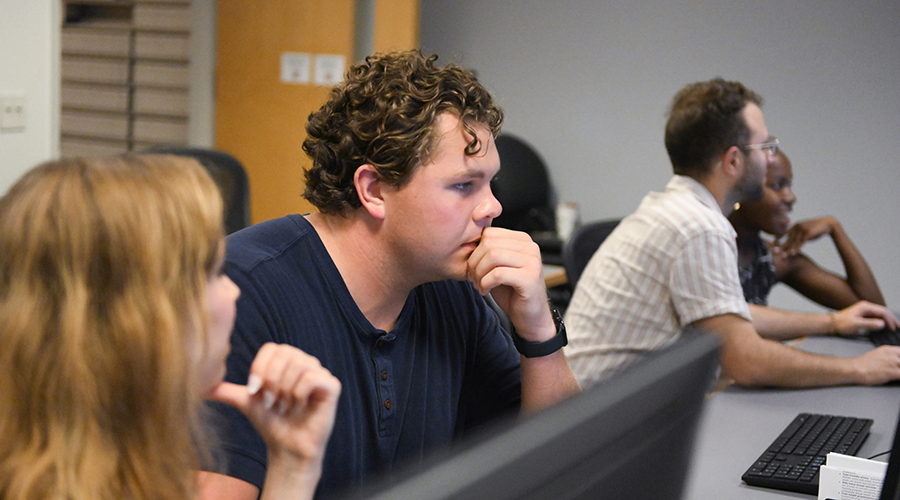 ---
Image header: From left: Derek Wenning, Ph.D. candidate in economics; Ofira Schwartz-Soicher, social sciences data and sociology librarian; Ameet Doshi, head of Stokes Library; and Kathleen Donnelly, a Ph.D. candidate in sociology. (Photo credit: Egan Jimenez, Princeton University)