Oct 14 2019
Source
Woodrow Wilson School
Last week, President Donald Trump withdrew all U.S. troops from northern Syria. Later, a deal was made between the Syrian Democratic Forces (SDF) and Syria's President Bashar al-Assad, allowing Syrian troops — most of whom are Kurdish — to head north to confront Turkish forces. What will all of this mean for the eight-year Syrian Civil War and U.S. foreign affairs going forward?
We discussed Trump's decision to withdrawal with Jacob N. Shapiro, professor of politics and international affairs at Princeton University's Woodrow Wilson School of Public and International Affairs.
Shapiro, who also is the director of the Empirical Studies of Conflict project, studies political violence, economic and political development in conflict zones, security policy, and urban conflict.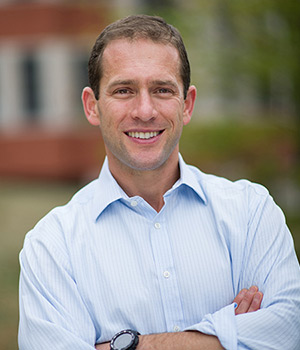 Q. Some argue Trump is "backstabbing" our Kurdish allies. What is your reaction to Trump's decision to withdraw troops in northern Syria?
Shapiro: This was a poorly planned, hastily executed, ad hoc decision made following a Sunday-afternoon phone call with Turkish President Recep Tayyip Erdoğan. As former National Security Council staffer Frances Brown noted in an op-ed for the Los Angeles Times, President Trump managed to change U.S. policy on Syria three times in 36 hours, announcing and ordering a withdrawal from border positions, then threatening Turkey with economic sanctions if Turkey crossed unspecified red lines, then announcing a White House visit for President Erdoğan next month.
Just one week in we have seen that leaving in this poorly planned manner is enhancing Russian and Iranian influence, enabling the regime to grab new territory, threatening America's alliance with Turkey, and exacerbating the terrorist threat in the region and beyond. Based on events so far, the decision to withdraw in such a precipitous manner will likely go down as one of the most counterproductive foreign policy decisions of the decade.
Q. Last week, Turkey was invading Syria through airstrikes, ridding the area of American-backed militia. Now, Syrian troops are headed north to confront the Turkish regime. What does this mean for the ongoing war?
Shapiro: As many predicted, Turkey's invasion caused the SDF to move forces toward their newly opened front with Turkey and away from the fight against ISIS remnants and managing detained fighters. It then drove the SDF into the arms of the Assad regime and cooperation with Russian forces, hastening a regime victory in the civil war. Even if Turkey stops their actions, that damage will be impossible to undo, and I suspect the SDF will never again devote the level of effort to fighting ISIS, which it did when it felt U.S. forces' presence ensured it would not have to face the full weight of the Turkish Army.
Q. What reverberations will these current events have — both short- and long-term?
Shapiro: This event will have serious negative consequence in both the short- and long-term. In the short term, we have already seen the escape of hundreds of the 11,000 ISIS fighters (both locals and foreigners) who were being guarded by SDF forces. They will reinvigorate the group's terrorist campaign in Syria and Iraq. Some of those prisoners will surely make it to Europe and potentially beyond. How bad that will be depends on how many escape, but many have already done so who would not have done absent the President's disastrous execution of the U.S. withdrawal.
In the longer term, I have three worries. First, our intelligence collection capabilities on the ground in Syria will be eviscerated as our sudden withdrawal destroys the relationships developed over years with local forces, NGOs, and civic leaders. The memory of this sudden disengagement will be impossible to erase.
Second, potential allies elsewhere will now be much more guarded in their cooperation with the U.S. Our allies in the predominantly Kurdish SDF surely expected us to disengage at some point, but this kind of precipitous withdrawal sends a message to every future local partner: Hedge your bets even in the short term, because the U.S. may depart at any moment without notice. That hedging will mean that even when local forces cooperate with us in a transactional manner, as they surely will continue to do, they will be less invested and less enthusiastic than when they thought U.S. forces would at least do them the courtesy of announcing our departure with an appropriate lead time. I expect it will take years to recover our nation's ability to work via the Special Forces phrase — "by, with, and through" local partners.
Third, our European allies will be reconsidering the wisdom of committing to joint actions with the United States in the future. They were not consulted on this decision, which has driven a deep wedge between them and the U.S. on Middle East security issues. This decision will deal long-term harm to our ability to manage future threats.
Q. How much of this is strategy versus political messaging and/or influence?
Shapiro: It is very hard to know. Nothing we have learned about the decision-making process suggests a considered strategy arrived at after careful interagency discussions supported by robust scenario planning and intelligence assessments. It appears to have been a spur-of-the-moment decision made based on a phone call in which President Erdoğan strongly expressed Turkey's position. Within Turkey, this move is proving very politically popular so far.
Q. Overall, what do these movements say about our current state of U.S. foreign affairs?
Shapiro: We are witnessing the real-time evisceration of American influence in the world. This is but one more example of this administration's undisciplined and dysfunctional approach to national security. There was an argument to be made for disengaging from the mission in Syria in a properly planned manner that was coordinated with allies to address Turkey's concerns, minimize the terrorist threat, and stave off enhanced Russian influence. But leaving in this way has cemented the view of many around the world that America cannot be trusted and no longer stands for its founding values.
---
WWS Reacts is a news-focused series featuring faculty who present their views on current events.