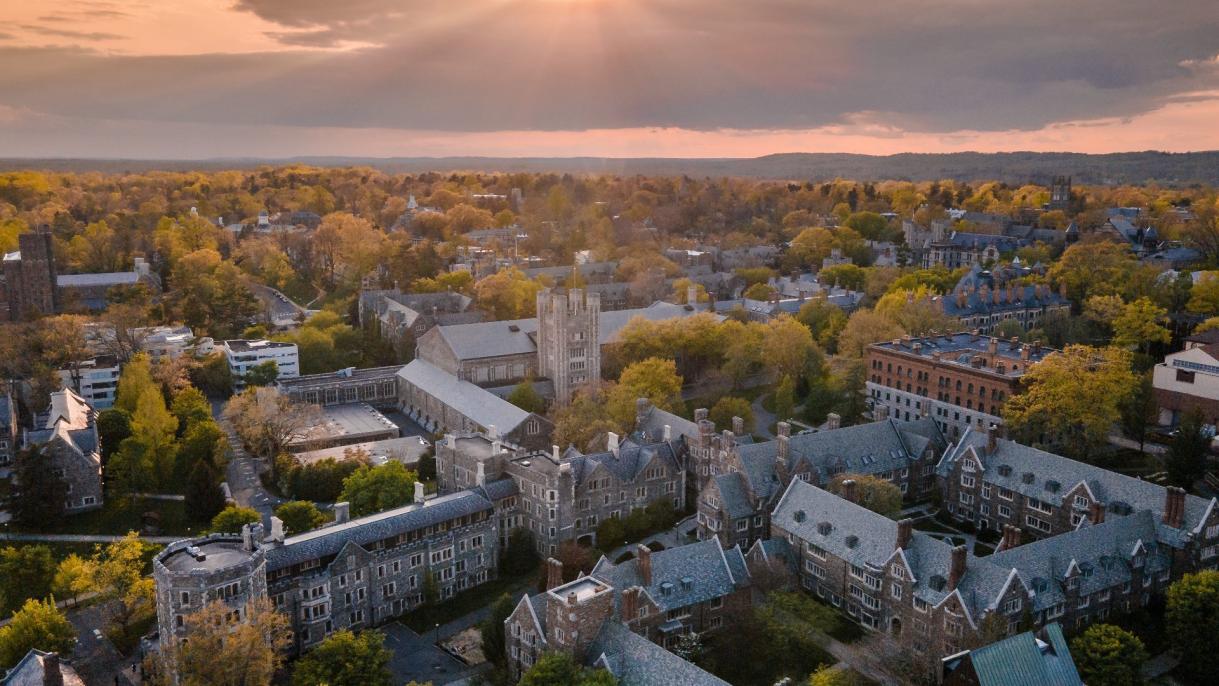 For SPIA's Great Class of 2023, Clear Calls to Serve
Graduates the world over hear often of their new obligation to use what they have learned and experienced in their programs to make the world a better place.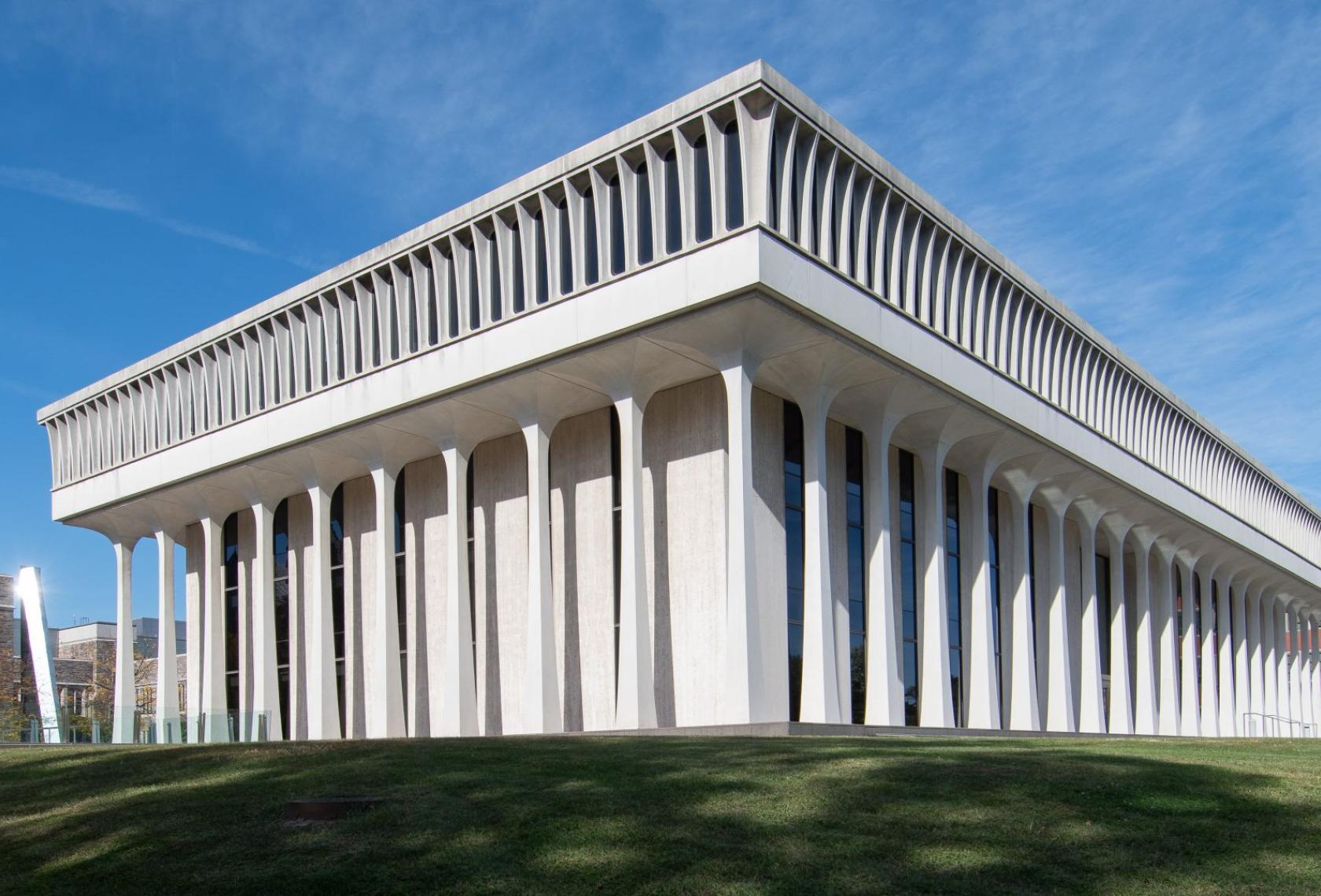 SPIA Honors 16 Graduating Students at Hooding and Class Day Ceremonies
The day before Commencement, five graduating master's students in the School of Public and International Affairs and 11 graduating bachelor's degree students were honored with awards and prizes at respective gatherings of their classmates.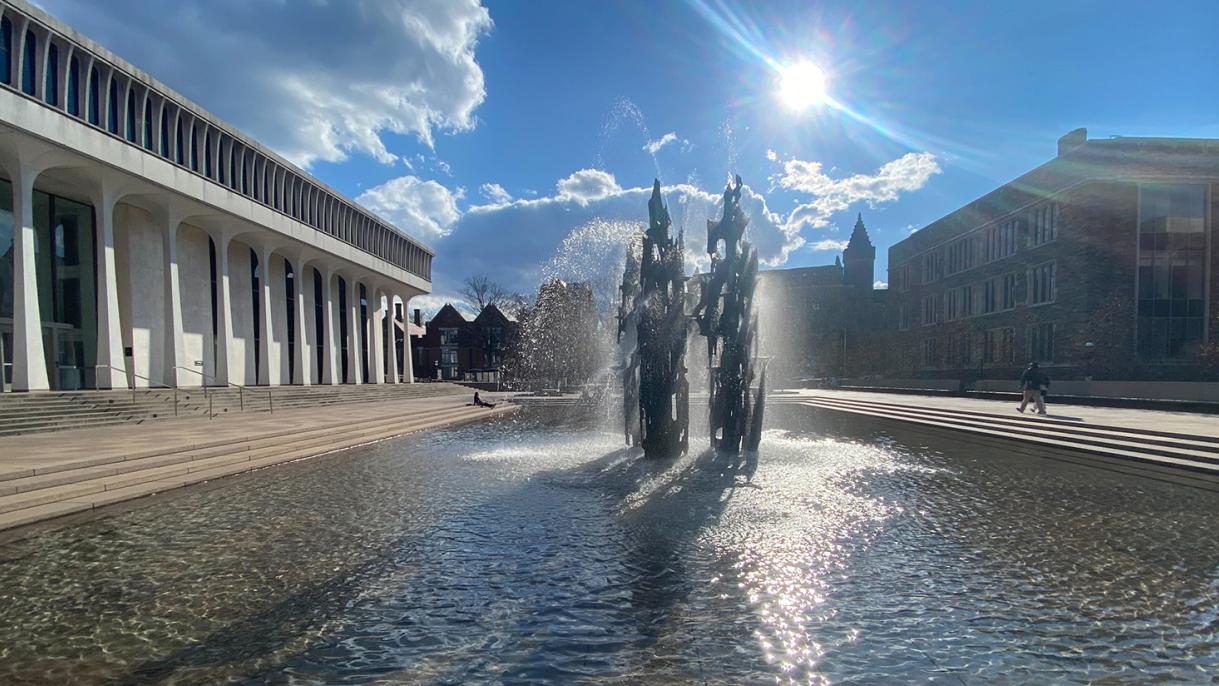 Projects and Programs
SPIA is excited to announce several key projects and programs that will lead a new generation of changemakers shaping public policy around the world.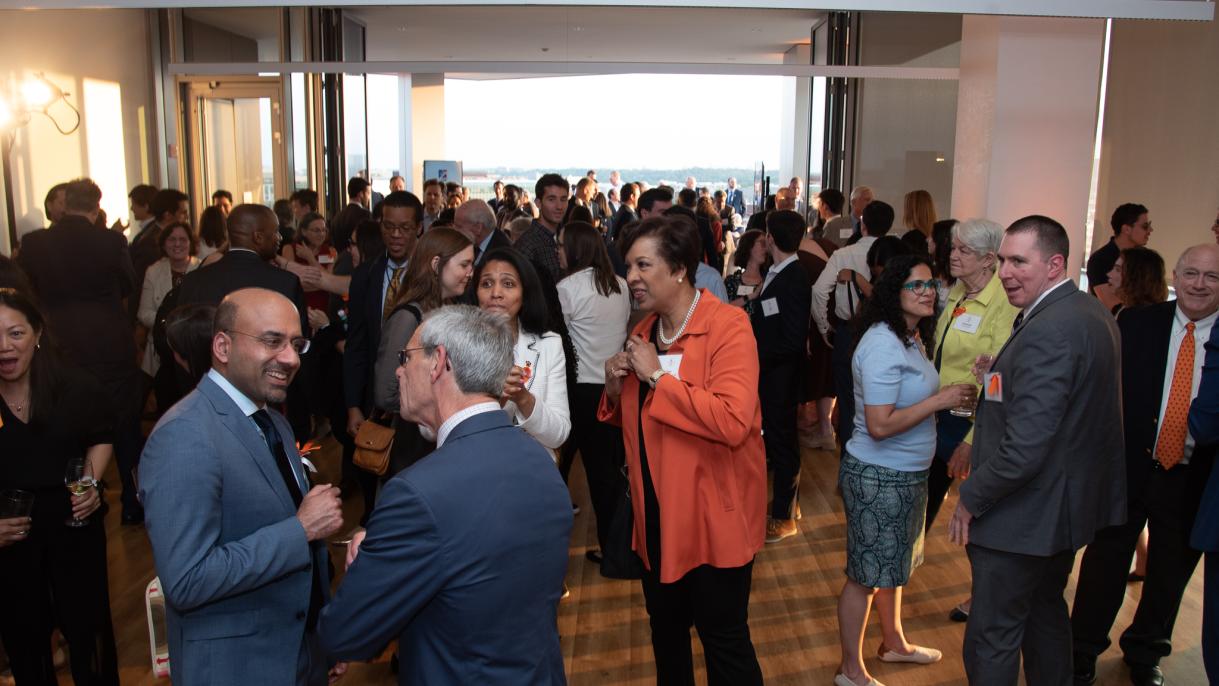 SPIA in D.C. Launches With a Demonstration of Its Vast Potential
Addressing more than 250 SPIA alumni, students, faculty, staff, and friends on the rooftop deck at 1333 New Hampshire Avenue, NW – the School's new home in Washington, D.C. – a bipartisan group of speakers lauded the SPIA in D.C. initiative at its May 10 launch as an important and worthy effort to repair what many see as a broken government.
Our Global Impact
Our international efforts enable us to be at the forefront of the study of emerging policy issues in Africa, Europe, Latin America, and other regions around the world. Our work is shaping public debates on topics such as U.S.-China relations, democratic back-sliding and the rise of populism, race and gender, mis/disinformation, poverty and inequality, and more.
At SPIA, We Care
Our Community
We are committed to ensuring that all members of our diverse community feel respected, supported, and valued both inside and outside the classroom. We seek to strengthen the capacity of our students to promote equity and foster inclusion while here and in the broader world.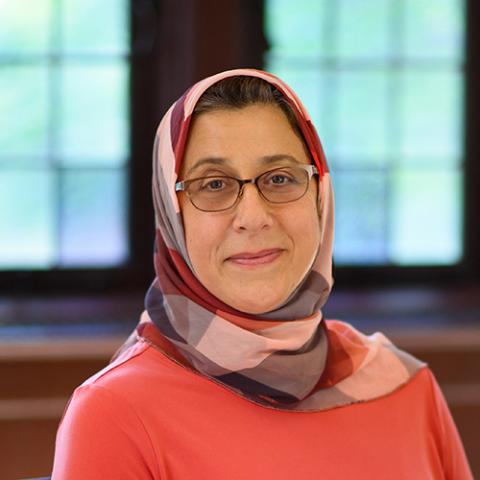 — Amaney Jamal, Dean, Princeton School of Public and International Affairs
"The highest priority of our DEI efforts is to create and foster an environment that is inclusive and welcoming of all backgrounds, perspectives, and identities — not to elevate any one voice above another, but to ensure all voices are equally heard."
At SPIA, We Lead
We are tackling today's most-pressing challenges — at home and abroad. Below are some current initiatives and focus areas.
Why SPIA?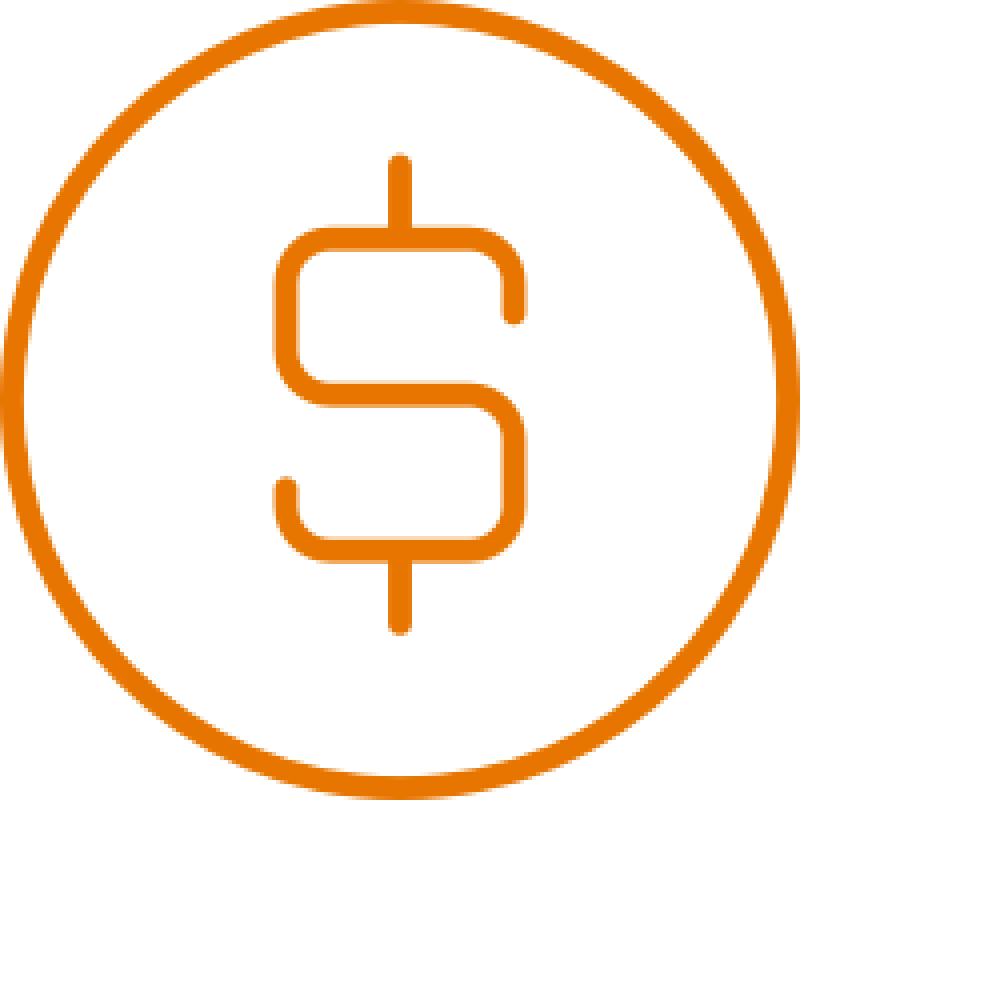 100%
Of tuition and required fees which includes health insurance for all students
160+
Expert faculty and policy practitioners across disciplines
4,200+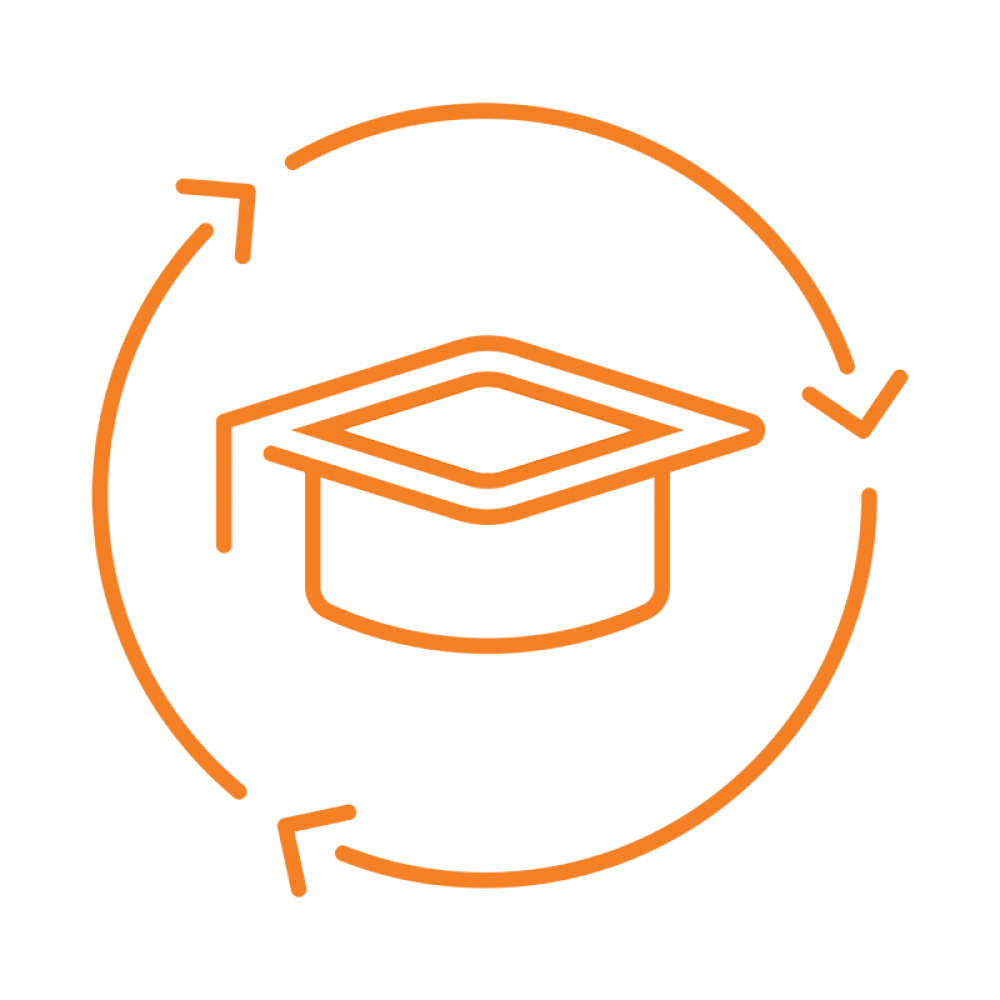 Over 40%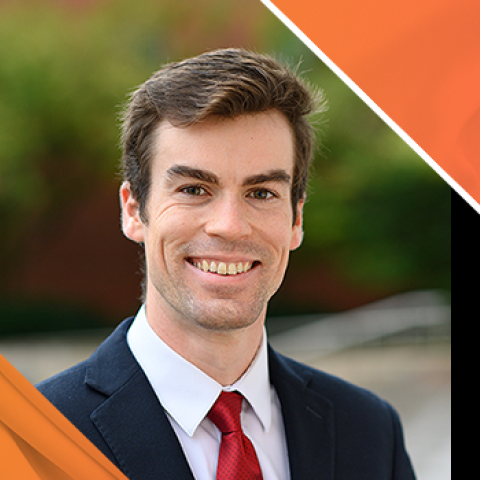 — Conor Hussey MPA '22
SPIA stands out because no two students are the same here. … It's such a rich learning environment."
At SPIA, We Serve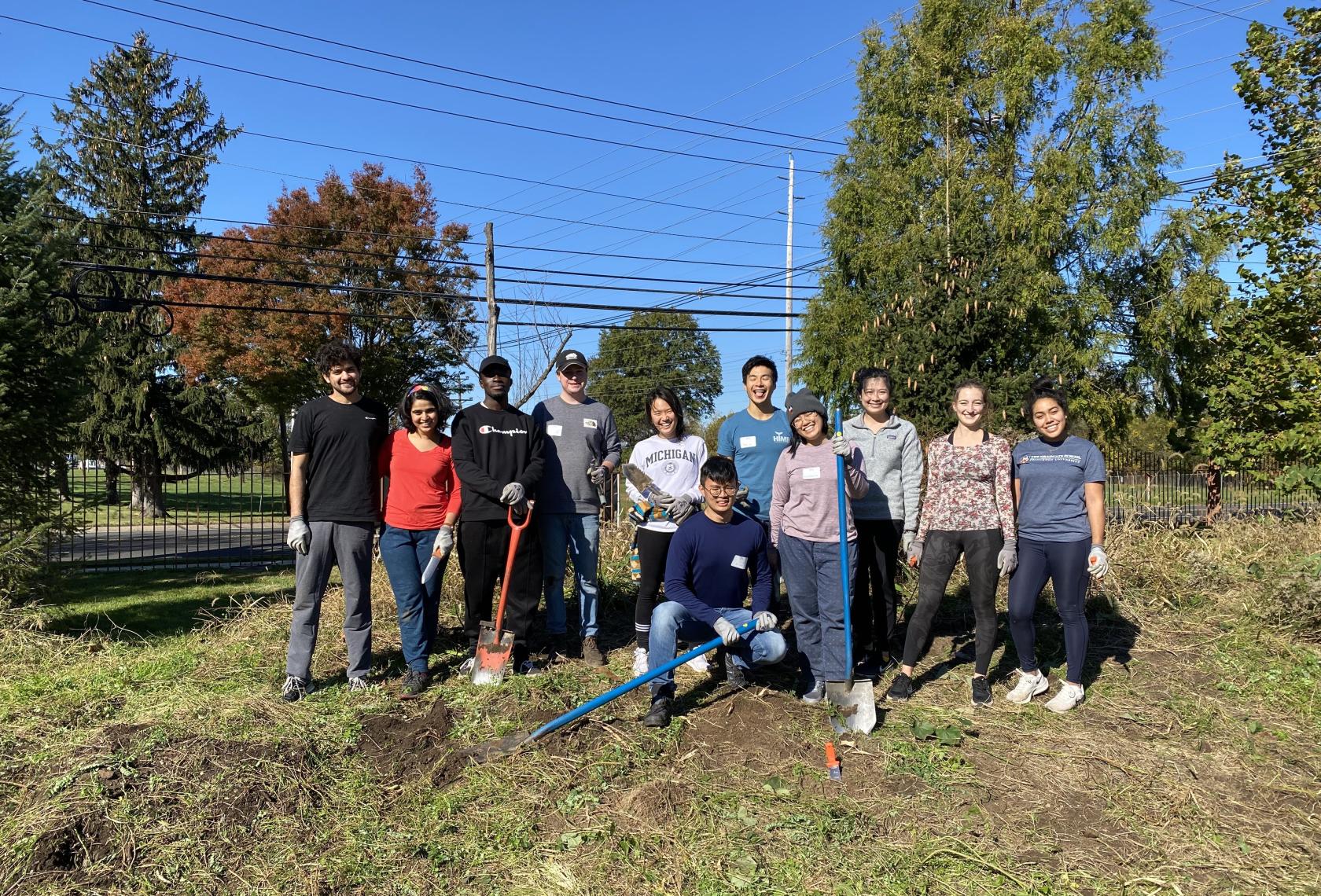 In Service to the Nation and Humanity
Our unofficial motto captures the essence of the School and is embodied not only in our curriculum — designed to prepare students to pursue careers in public service — but also in the activities our students pursue outside of the classroom.