Fall Alumni Rooftop Event
About
In Spring 2023, the Princeton School of Public and International Affairs (SPIA) opened a new center in Washington's Dupont Circle neighborhood. This will be the first time in the University's history that its policy and international affairs school has had a dedicated, physical presence in the nation's capital, and the investment reflects the School's strategic priorities. 
Elevate the policy relevant work of our faculty.
Establish a greater SPIA identity in Washington.
Connect our students, faculty, and research centers directly to public policy constituencies in the federal government, on Capitol Hill, and among think tank, nongovernmental, academic, and diplomatic communities>.
Develop and lead initiatives on contemporary policy issues.
Provide a convening space for Princeton and SPIA events, seminars, and private gatherings with policymakers and leaders from across these communities.
Have a space for alumni networking and engagement opportunities and other professional and career-development activities.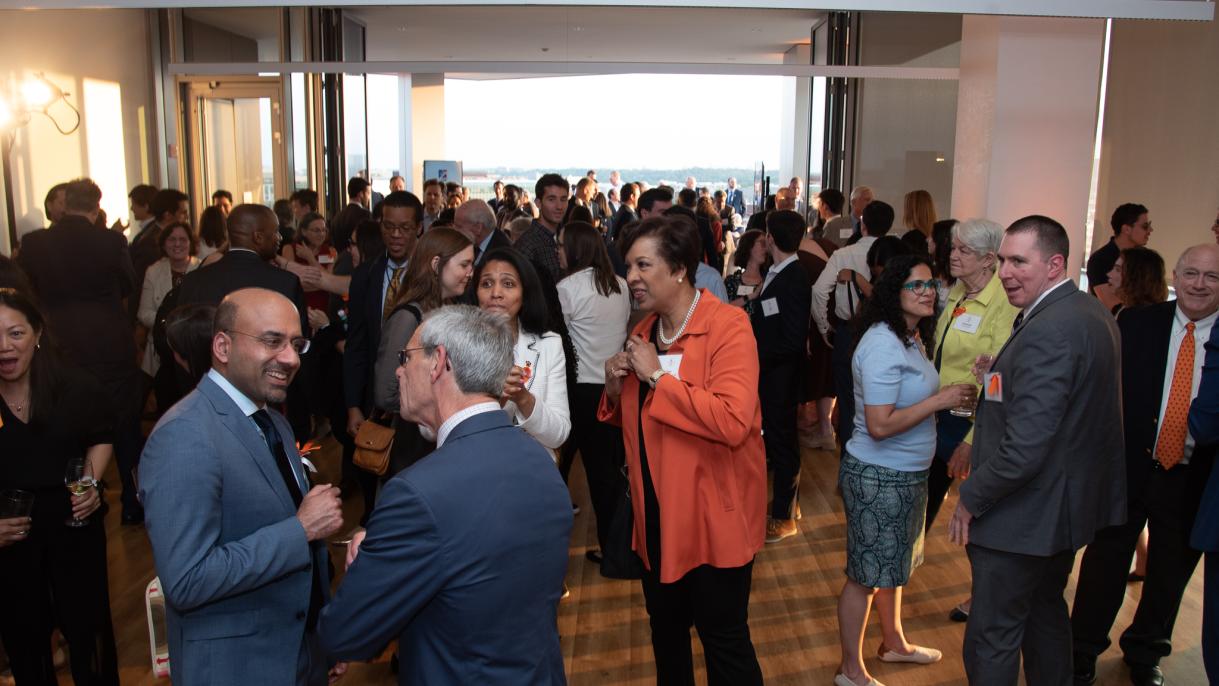 SPIA in D.C. Launches With a Demonstration of Its Vast Potential
Addressing more than 250 SPIA alumni, students, faculty, staff, and friends on the rooftop deck at 1333 New Hampshire Avenue, NW – the School's new home in Washington, D.C. – a bipartisan group of speakers lauded the SPIA in D.C. initiative at its May 10 launch as an important and worthy effort to repair what many see as a broken government.
The SPIA in D.C. site has up to five offices available for temporary hoteling use by SPIA faculty, staff, students, and alumni. Additionally, there are two conference rooms with A/V, a large open area that can accommodate up to 45 chairs with a podium and dedicated A/V, soft seating, and a pantry. A rooftop penthouse amenity space (400-person capacity) and larger conference room (100-person seated capacity) are also available for reservation.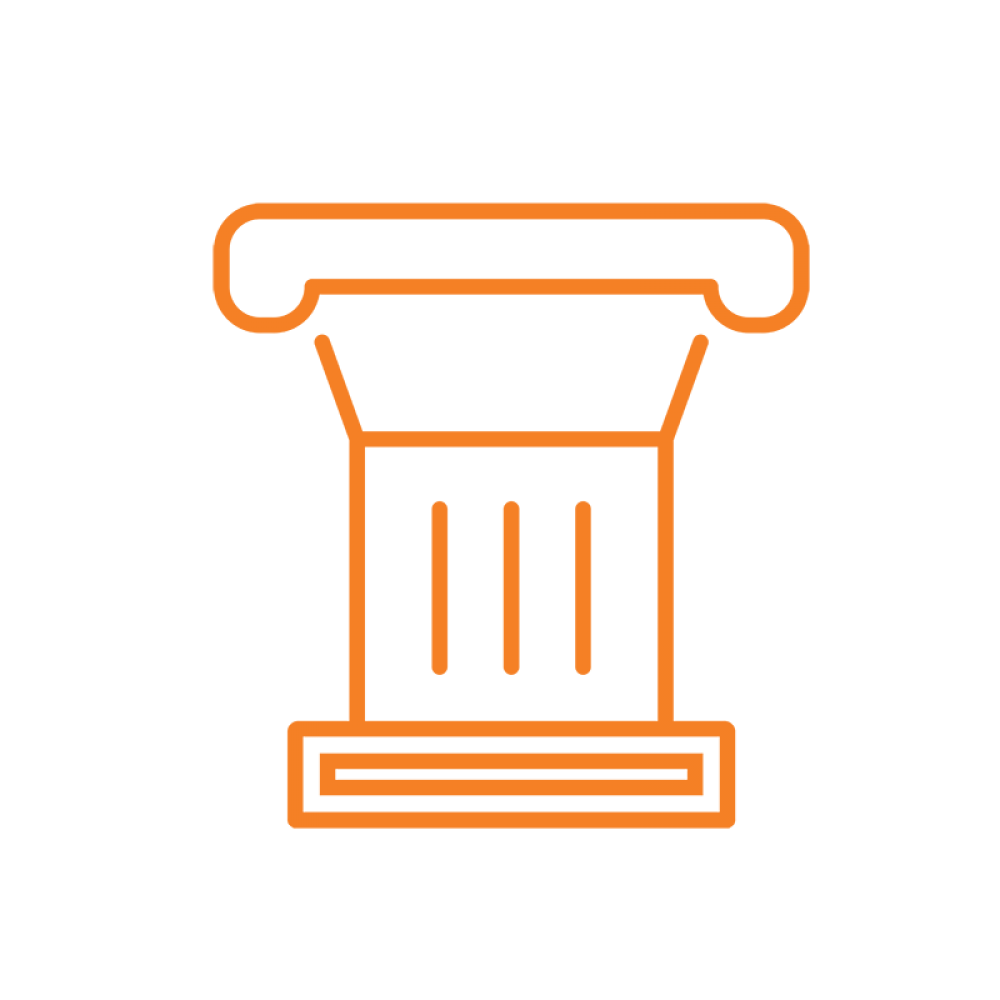 Explore
The D.C. office provides a convening space for SPIA gatherings, alumni and professional networking, and other career-development activities.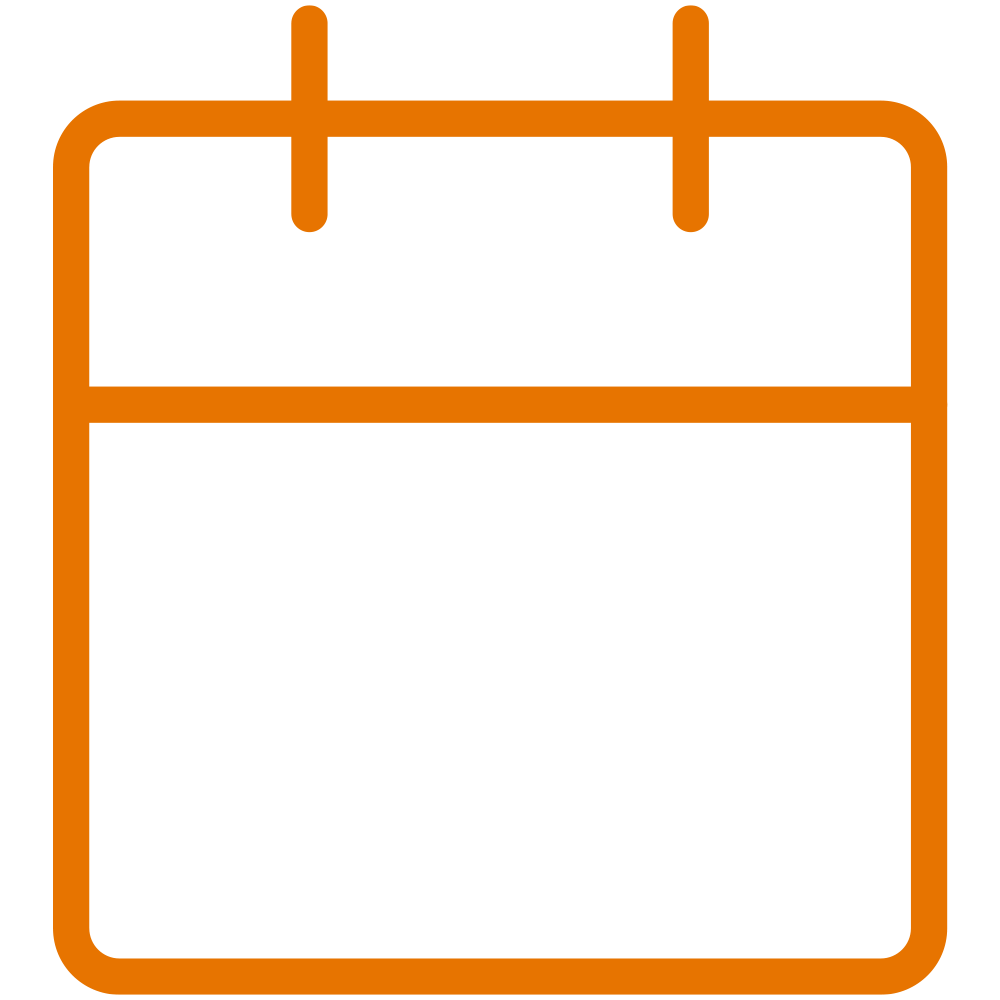 Reserve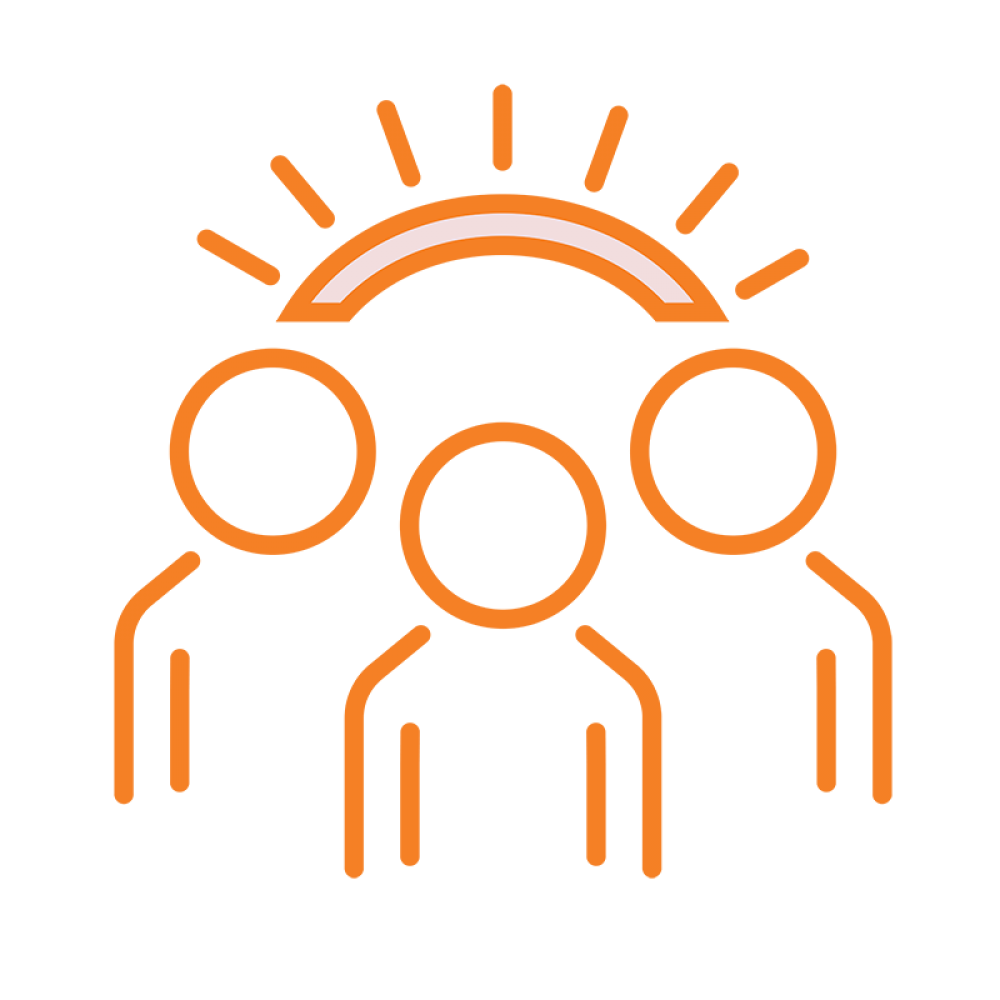 Resources
Here are some resources that will help you plan your visit.
Frequently Asked Questions
For space in the 4th floor suite, it is recommended you make a reservation 4-6 weeks in advance. The earliest you can reserve the rooftop space is six months in advance. Please note that the rooftop is not available on weekends.
Event spaces are available from 8 a.m. – 9 p.m. The rooftop conference room can be reserved from 8 a.m. – 10 p.m., and the rooftop lounge can be reserved from 5 p.m. – 10 p.m. Please keep in mind that a SPIA staff member must be present at all times during an event, and the venue manager may not always be available after hours.
Yes, there is an overtime charge for HVAC ($65 per hour) and engineers ($90 per hour). Additionally, there is a custodial fee ($50 per hour) after 6 p.m.
The office suite is open from 9 a.m. – 5 p.m. Monday through Friday.
We have two conference rooms with AV capabilities on the fourth floor. Third-party vendors may be required for rooftop AV needs.
The venue manager is available to help facilitate matters and accommodate guests. They will work closely with building management concerning events utilizing the rooftop space.