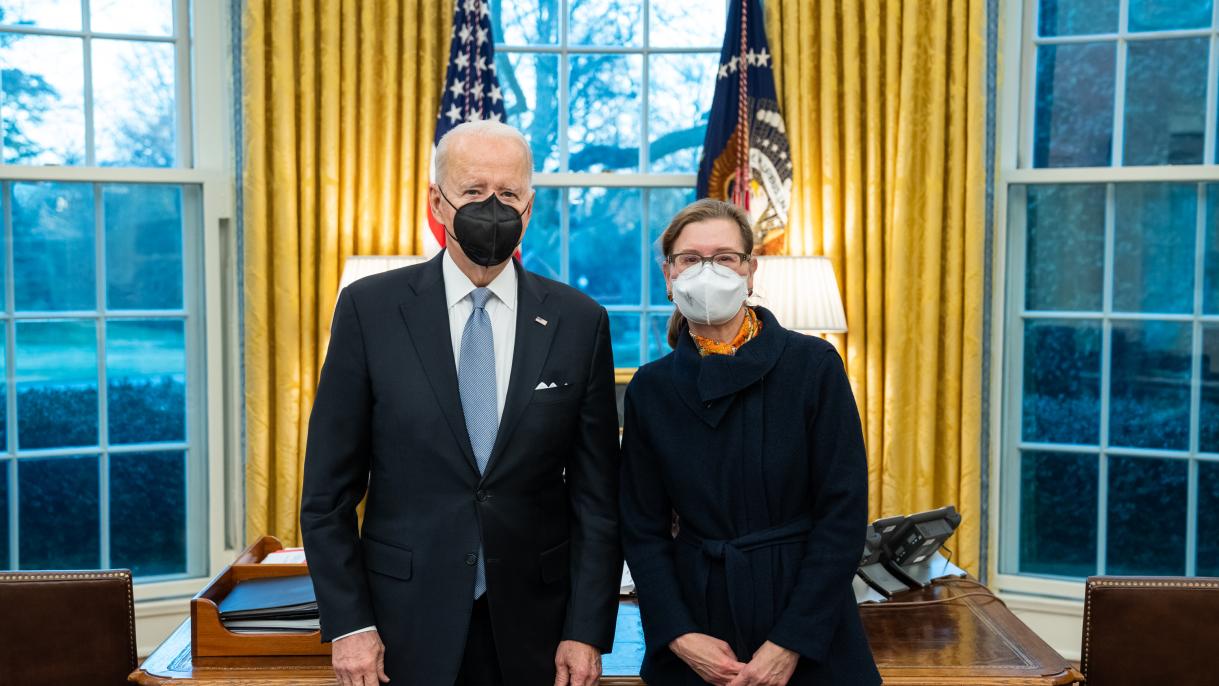 Currie Briefs White House on Lead Remediation
Feb 14 2022
By
Brittany N. Murray and B. Rose Huber
Janet Currie briefed President Joe Biden, Vice President Kamala Harris, and members of the President's economic team at a Feb. 8 meeting focused on the economics of infrastructure investments.
Currie, the Henry Putnam Professor of Economics and Public Affairs, focused her remarks on the effects of lead exposure on outcomes for children. Both the Infrastructure Investment and Jobs Act and the President's Build Back Better framework include historic investments to reduce lead exposure.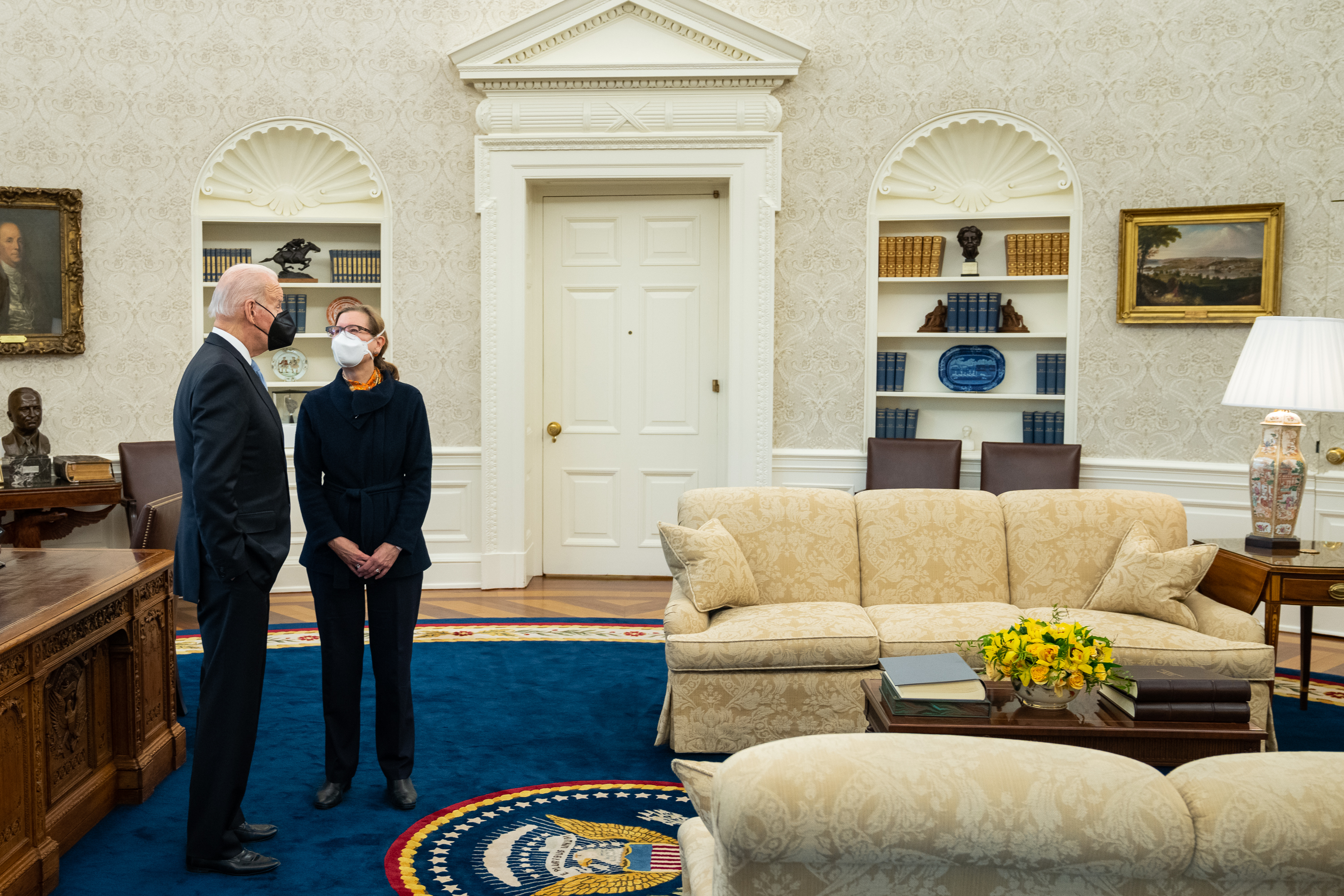 Currie highlighted two studies that both used data from Rhode Island, which has a robust testing program for measuring lead in children's bloodstreams. Both studies revealed how remediation efforts can help children with future life outcomes. 
While the one-time cost of lead remediation may seem high, Currie explained the cost pales in comparison to the benefit. Every year, approximately 3.5 million children are born in the U.S. Spending $3 billion a year — that is, 30 billion over 10 years — would work out to a cost of $86,000 per 100 children born in that year. That spending could avert one juvenile incarceration in the same 100 children, which costs $200,000 per year, she said.
"De-leading would have a continuing payoff for generations," said Currie, who also co-directs the Center for Health and Wellbeing. "It is hard to think of investments in human capital that have greater potential social payoff."
Currie spoke alongside Edward Glaeser, the Fred and Eleanor Glimp Professor of Economics and chair of the Department of Economics at Harvard University. The meeting was jointly organized by Cecilia Rouse, chair of the Council of Economic Advisers (CEA), who is on public service leave from the Princeton School of Public and International Affairs; Brian Deese, director of the National Economic Council; and Heather Boushey, a member of the CEA.
Several U.S. White House Cabinet members were in attendance including Janet Yellen, Secretary of the Treasury; Pete Buttigieg, Secretary of Transportation; Gina Raimondo, Secretary of Commerce; Marty Walsh, Secretary of Treasury; Michael Regan, Environmental Protection Agency; Shalanda Young, Office of Management and Budget; Gene Sperling, Senior Advisor to the President; and Mitch Landrieu, Senior Advisor and Infrastructure Coordinator.
President Biden will continue to meet with experts like Currie and Glaeser from various fields in the months ahead as he continues to execute an economic strategy that delivers for the American people.