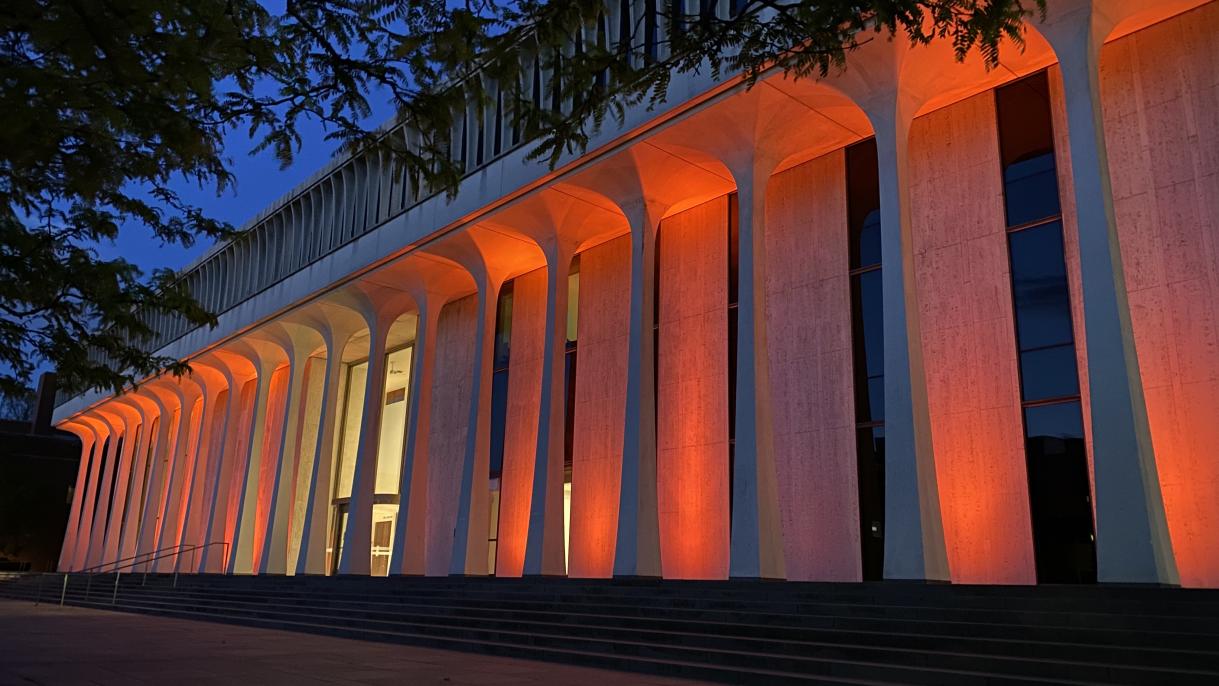 Our Team
Staff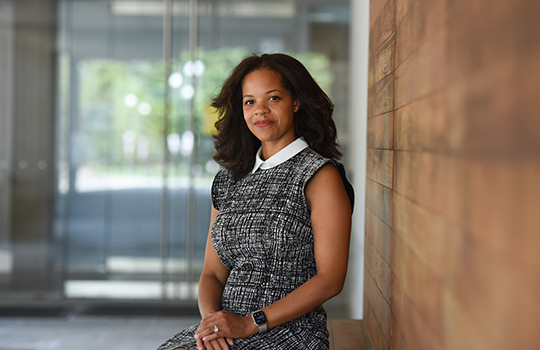 Rayna Truelove is Associate Dean for Diversity, Equity, and Inclusion. In this role, she leads the development of a vision and strategy and accompanying initiatives to fulfill the School's mission to ensure a diverse, equitable, and inclusive community among students, faculty, researchers, and staff. She previously served as Assistant Dean of Access, Diversity, and Inclusion in the Princeton University Graduate School. She holds a Ph.D. from Brown University and a B.S. from Trinity University in San Antonio, both in neuroscience. A New Orleans native, she enjoys listening to music, eating (and sometimes cooking) great food, travel, and exploring the New Jersey area with her husband and two sons.
Contact Rayna at truelove@princeton.edu.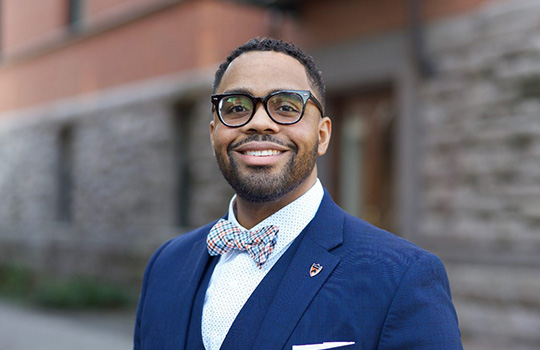 Ariel Matos is Associate Director for Diversity, Equity, and Inclusion Programs. In this role, he is responsible for developing and supporting inclusive co-curricular programming for SPIA students. He provides mentorship and advisement, supports SPIA affinity graduate student organizations, and the SPIA Peer Advising Program. He also serves as Director of Princeton's Junior Summer Institute. He earned his M.A. from Rider University and B.A. from The College of New Jersey. He is from Trenton, NJ, and enjoys a good cup of coffee, Animal Crossing, and going on adventures with his wife and two sons.
Contact Ariel at ariel.matos@princeton.edu.
DEI Representatives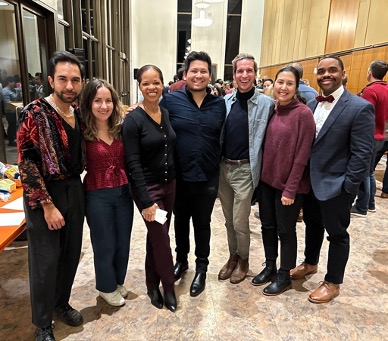 Mission Statement
DEI Representatives are committed to creating and fostering a welcoming environment at SPIA that actively includes students across multiple dimensions of diversity, including race, ethnicity, nationality, religion, gender identity and expression, sexuality, age, ability, and beyond. We strive to advocate for the needs of underrepresented students, promote equity in and out of the classroom, and facilitate intentional conversations around identity, intersectionality, and allyship.
Paco Garcia Bellego, MPA '23: "Being a DEI rep has helped me further explore my interest in global justice and create spaces for other students and faculty to discuss about it. It has not only been a way to contribute to my SPIA community but also build the policy profile I want for myself after graduate school."
Amanda Stark, MPP '23: "The weekly DEI dinners have been a great way to get to know students from different cohorts and parts of SPIA outside of the classroom. You know you will always find friendly faces, good conversation and a warm welcome – and you'll probably learn something too."
Sergio Rodriguez Carmona, MPA '24: "It has been impactful to be able to bring my racial equity expertise to SPIA and apply my skills in a graduate school setting. Doing this important work has reminded me of what is important in policy crafting and the potential avenues to continue this work post-graduation."
Ryan Sasse, MPA '23: "Being able to infuse my passion for LGBTQ+ policy with my extracurricular involvement through my role on the DEI Representatives team has been the highlight of my SPIA journey. The weekly DEI Dinners have been an integral, consistent source of community and belonging for me on campus, while providing me with the space to explore potential career paths at the intersection of DEI advocacy and international relations for after graduation."
Avery Barnett, Ph.D. '26: "As a DEI Rep, I have been able to interact with a wider variety of individuals across the cohorts and elevate the voices of my peers through focus groups with administrators. It has been a privilege to serve in this capacity and create more inclusive and safe spaces at SPIA."
DEI Standing Committee
Miguel Centeno, Sociology
Rafaela Dancygier, Politics
Susan Fiske, Psychology
Cydney Gardner-Brown, MPA '24
Heather Howard, SPIA
Barbara Hampton, CDAR, SPIA
Sean Massa, MPA '24
Ariel Matos, DEI Team, SPIA
Shawn Maxam, Office of the Provost
Sergio Rodriguez Carmona, MPA '24
Amanda Stark, MPP '23
Rayna Truelove, DEI Team, SPIA