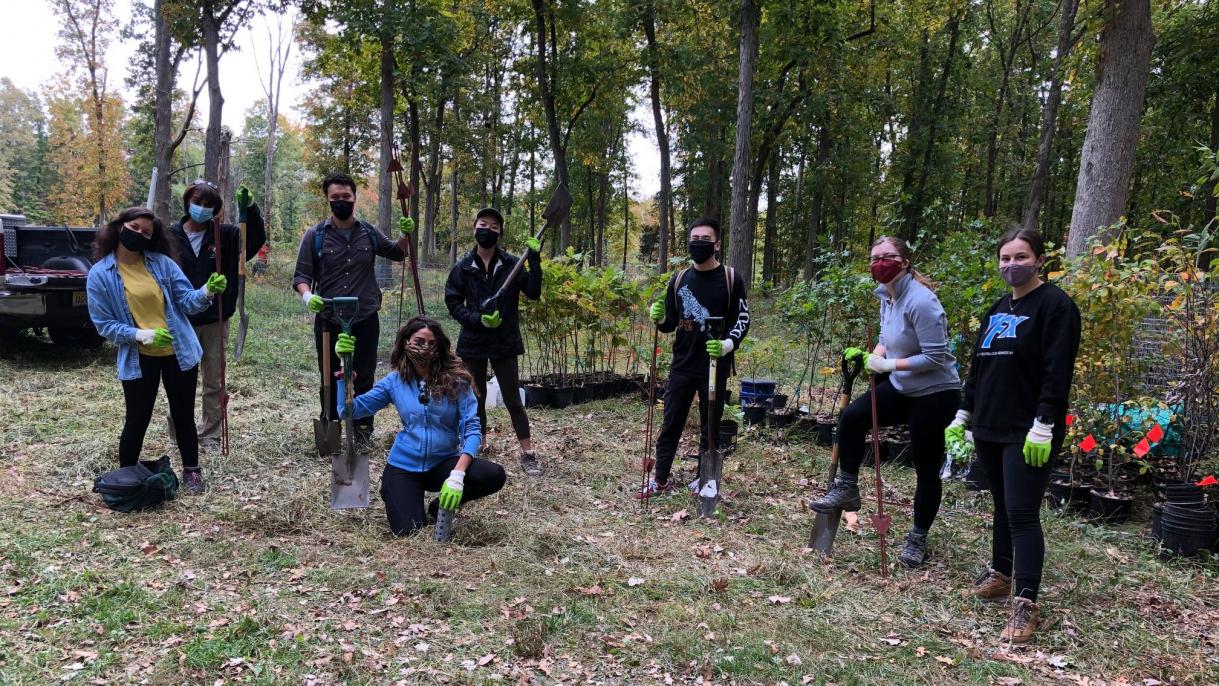 In Service to the Nation and Humanity
Our unofficial motto captures the essence of the School and is embodied not only in our curriculum — designed to prepare students to pursue careers in public service — but also in the activities our students pursue outside of the classroom.
For the past seven academic years, SPIA graduate students have organized and hosted a Service Auction to raise funds for Isles, Inc. — a community development organization based in Trenton, New Jersey. The nonprofit supports at-risk youth to finish their education, become self-reliant, and serve as leaders in their own communities — causes SPIA students felt strongly about supporting particularly during the COVID-19 pandemic. During the past year, Isles distributed masks and food, and shouldered additional costs of providing internet access and devices to Trenton-area youth for remote learning.
The pandemic required students to meet the challenge of hosting the Service Auction virtually. The online event, held Feb. 5, 2021, featured a silent auction and a live auction conducted via Zoom. Ultimately, more than $10,000 was raised for the nonprofit, founded in 1981 by Princeton alumnus Marty Johnson '81. 
While the Service Auction is the SPIA graduate community's hallmark event, students and administrative staff typically come together for other service opportunities each academic year. In fall 2020, during the height of the pandemic, students and former Dean Cecilia Rouse held a socially distanced day of service, volunteering to plant trees with the D&R Greenway Land Trust.
During the 2020-21 academic year, graduate students also participated in a 5K run benefiting a Mercer County charity and delivered food for a Princeton food pantry.